What Was Louie Anderson's Net Worth When He Died?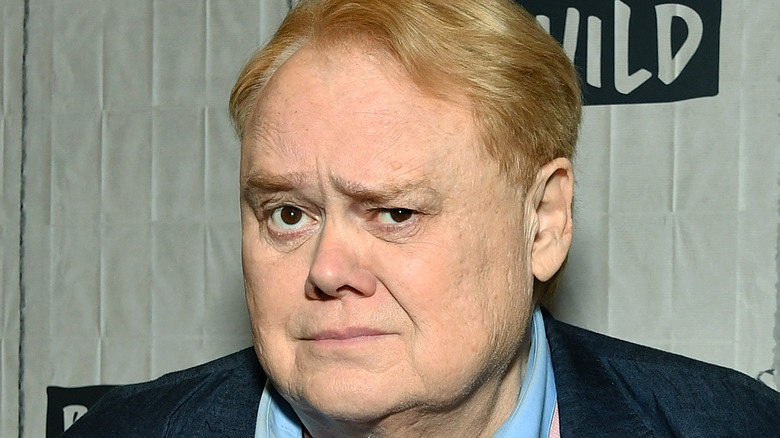 Slaven Vlasic/Getty Images
Comedian, actor, writer, and producer Louie Anderson died on January 21 at the age of 68. Per The Hollywood Reporter, Anderson had been hospitalized in Las Vegas, Nevada during treatment for non-Hodgkin lymphoma.
Born in 1953 in Saint Paul, Minnesota, Anderson was the second youngest of 11 children. He first worked as a counselor for troubled children. He started performing stand-up comedy in 1978 and in 1981 won the Midwest Comedy Competition. He made his debut on "The Tonight Show" in November 1984; his monologue consisted primarily of jokes about his weight, which was a constant topic within his stand-up, along with stories about his large, boisterous family. He soon appeared on HBO's "Young Comedians" special alongside Rita Rudner and the late Bob Saget as well as a string of movies, including "Cloak & Dagger," "Ferris Bueller's Day Off," "The Wrong Guys," and "Coming To America." 
His long, successful career in television included his portrayal of his younger self as well as his father on the animated "Life With Louie," which won two Daytime Emmys; the short-lived sitcom "The Louie Show"; hosting the game show "Family Feud"; and his Primetime Emmy Award-winning role as Christine Baskets opposite Zach Galifianakis in the dark comedy "Baskets."  Anderson channeled his own mother, who died in 1990, for the role of the melancholy yet hopeful Christine, telling the Los Angeles Times in 2017, "I'm pretty sure my mom orchestrated it from the great beyond, 'cause I mean, how would that come up otherwise? She always could have been a star herself, so she's finally getting a chance to act."
Comedic success paid off for Louie Anderson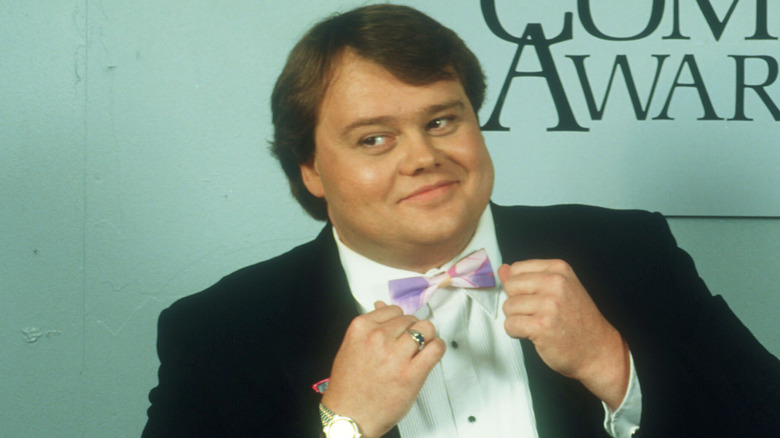 John T. Barr/Getty Images
In addition to his acting roles, Louie Anderson was a best-selling author, publishing several books, including "Dear Dad: Letters from an Adult Child," "Goodbye Jumbo ... Hello Cruel World," "The F Word: How to Survive Your Family," and "Hey Mom: Stories for My Mother, But You Can Read Them Too." He also continued doing stand-up comedy. As he prepared to debut a career retrospective that he'd been working on for over a year, he told The San Diego Union-Tribune in 2019,  "I've never enjoyed doing stand-up more. I've never appreciated my audience more. I just can't tell you how lucky I feel and how humble and grateful I am right now."
Anderson's long term professional success brought financial success as well. Per Celebrity Net Worth, Anderson's net worth at the time of his death was $10 million. Anderson had no children and his only marriage, in 1985, lasted for just four weeks. In a 2012 interview with The Wall Street Journal, as quoted by Business Insider, Anderson described moving into the Las Vegas CityCenter resort, where residences cost between $1.1 million and $5.9 million: "Before heading up to the unit we strolled through the lobby, which included two sitting areas, enough magazines to open your own newsstand, a billiards table and a cappuccino machine. I thought, forget a room, I'll just live in the lobby. I secretly wondered how long I could actually do that before security would finally get wise."