The Truth About Pauly Shore's Friendship With Louie Anderson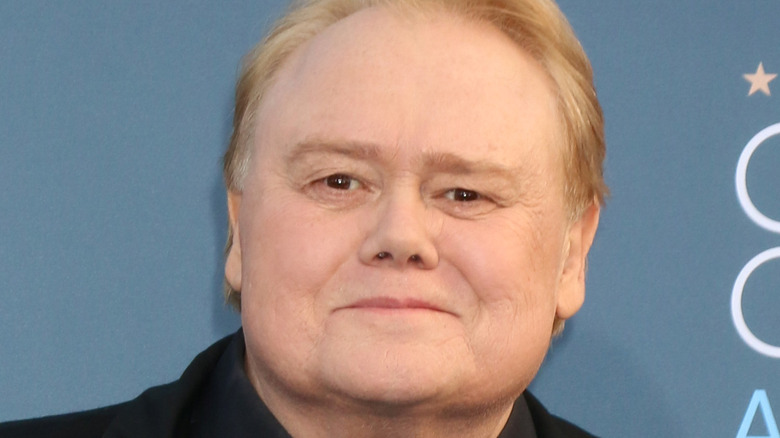 Kathy Hutchins/Shutterstock
Comedic actors Pauly Shore and Louie Anderson both came up as funny guys in the '80s. They were also friends, but that friendship came to an untimely end with the death of Anderson on January 21, reports TMZ. He was 68 years old. Just three days earlier, the actor, best known for his work on the series "Baskets" and the film "Coming to America," was taken to a hospital in Las Vegas for cancer treatment (via TMZ). He had been diagnosed with non-Hodgkin lymphoma.
Known for his larger-than-life appearance and personality, Anderson made headlines early last year due to his significant weight loss. The actor revealed that he shed 40 pounds and began his journey when the COVID-19 pandemic came to the states, says People Magazine. Some of his most recent work was reprising his character Maurice in "Coming 2 America," as well as playing the iconic McDowell's employee in the BET series, "Twenties."
It's unclear when Anderson and Shore became close friends, but the friendship can be traced back to a famous Los Angeles club called the Comedy Store.
An up-and-coming Anderson meets young Shore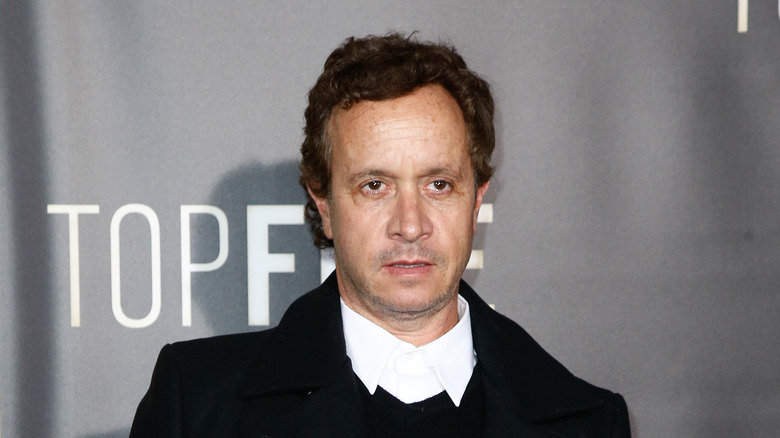 Debby Wong/Shutterstock
The Comedy Store was the site of a lot of comedic talent that later became famous. One of them was Louie Anderson. The actor moved to the City of Angels from the Midwest in the early '80s to pursue a comedy career. He wound up at the Comedy Store to hopefully become a headliner, says The Frederick News-Post. 
The renowned club was headed by none other than Mitzi Shore — the mother of Pauly Shore. Giving Anderson a shot at fame, she hired him to perform at the club's Westwood location. She took a liking to Anderson because they both came from the Midwest, says Green Bay Press Gazette. It wasn't long after that Anderson started getting cast in television and movie roles, per IMDb. Around that time, Pauly Shore, who grew up being around comedic talent, had his own career and was on the rise. The two became friends. Per IMDb, Shore, Anderson, Bob Saget, and many other comedians often hung out at the famous club.
A friendship comes to an end
Randy Miramontez/Shutterstock
In a 2020 interview with Salon, Pauly Shore talked about the 2018 death of his mother and moving to Las Vegas to escape the memories of Los Angeles. Despite LA helping him become the person he was, he needed to leave and referenced Anderson as one of his friends. "There are a lot of stages here. There's other celebrities out here. Nicolas Cage is out here. Carrot Top's out here. Louie Anderson's out here. You know, these are all my friends," said Shore.
In another 2020 interview with Esquire Magazine, he mentioned that after moving to Las Vegas, he regularly talked to Anderson, who also lived in Sin City.
That brotherhood was lifelong. In his final days of life, Shore was the only non-relative to visit Anderson in the hospital. The actor posted on his Twitter two days before Anderson's death that he went to visit to say his farewells. "Attention comedians and @TheComedyStore alumni's I say this with a heavy heart just left the hospital in Las Vegas where Louie Anderson his sisters and close friend were kind enough to let me say my goodbyes he's still with us but keep him in your prayers," wrote Shore.