Loretta Lynn Was Named After This Famous Actor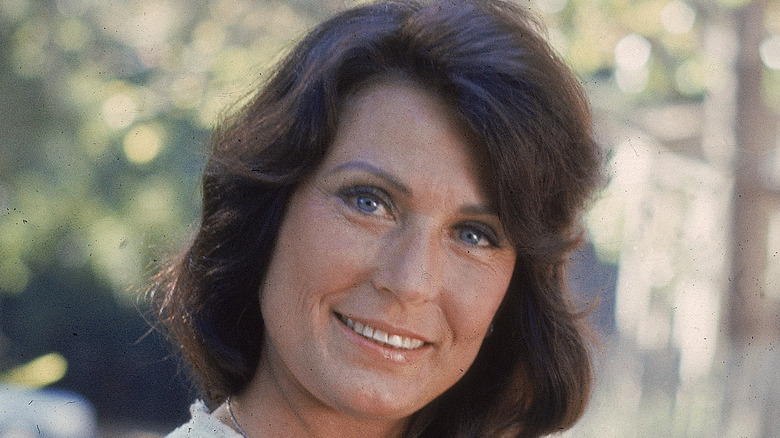 Hulton Archive/Getty Images
Loretta Lynn's storied country music career spans six decades. Known for her hits such has "Don't Come Home A-Drinkin' (With Lovin' on Your Mind)," "You Ain't Woman Enough (To Take My Man)," "One's on the Way," "Fist City," and "Coal Miner's Daughter," the 87-year-old star has earned 18 Grammy nominations, three Grammy awards, and more than 40 top 10 Billboard hits throughout her career.
Despite her musical accolades and being a trailblazer in the male-dominated world of singers and songwriters, Loretta Lynn had humble beginnings in Butcher Holler, Kentucky. According to the Country Music Hall of Fame, Lynn was born in a one-room log cabin as the second of eight children to parents who were so poor, they used catalog pages as wallpaper, according to Country Living. By the age of 16, she was a married mother raising her first child. By her early 20s, she was caring for three more children in a three-bedroom home with no running water, according to History.
Her mother was a fan of Loretta Young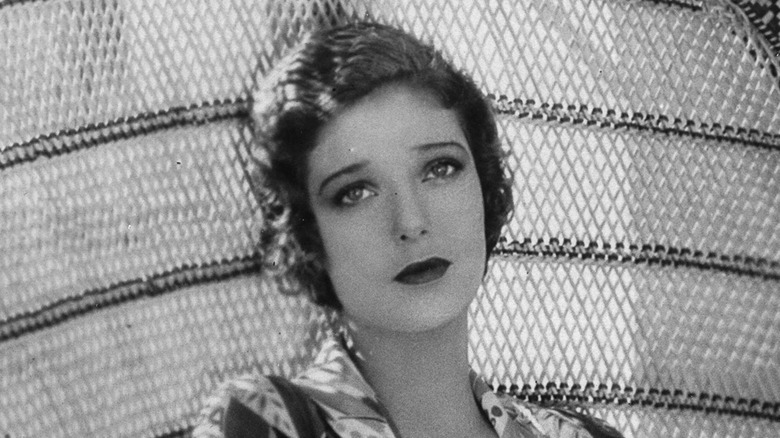 Imagno/Getty Images
Even from the start, Loretta Lynn had ties to stardom. Her mother, Clara Marie, is said to have been such a big fan of 1940s American movie star Loretta Young (above) that she named her second child after her. Loretta Young, who was born Gretchen Young, began acting in silent films as preschooler, according to the Los Angeles Times. She was given the name Loretta by her manager's wife, actress Colleen Moore, who said it was the name of her favorite doll, and more fitting of the young actress' beauty than the name Gretchen, Factinate reports.
Known as one of Hollywood's Golden Age beauties, Loretta Young's film career lasted seven decades, but it wasn't all glitz and glamour. Much like Loretta Lynn, Young had her share of successes and struggles. In 1935, 23-year-old Young starred alongside Clark Gable in "Call of The Wild," and became pregnant with his child, according to NPR. For two years, Young hid her pregnancy and the birth of her child from the spotlight, eventually creating a story that she adopted her daughter, Judith. More than a decade after her death at the age of 87, Young's daughter-in-law said in an interview with Buzzfeed that the pregnancy was a result of rape by Gable.
Loretta Lynn, age 88, released an album last year titled "Still Woman Enough," featuring new versions of some of her most popular songs (via "Good Morning America"). It's her 50th studio album.