The Truth Behind Ryan Reynolds' Appearance On Antiques Roadshow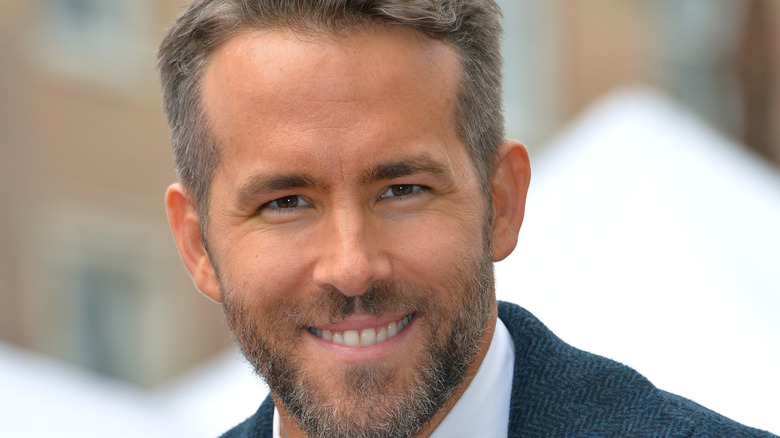 Featureflash Photo Agency/Shutterstock
"Antiques Roadshow" is famous for giving everyday people a chance to make a fortune off of seemingly ordinary items. But for actor Ryan Reynolds, it actually served a different purpose.
Reynolds appeared on the show with an artifact called Cleopatra's egg. He said the artifact was on loan from a friend at a museum, but the friend didn't know Reynolds had the egg. Appraiser Lark Mason told Reynolds that the complicated way he obtained the egg might affect the price. "If we could clear up the complications of how you acquired it, this could sell for over $100 million at auction," Mason said.
But the egg isn't a real artifact. Reynolds actually appeared on "Antiques Roadshow" as part of a skit to promote the recently released movie "Red Notice," also starring Dwayne Johnson and Gal Gadot (via Just Jared). In the film, Reynolds plays an art thief who wants to collect and sell the eggs, according to IMDb. He plays that part in the skit by dodging questions about the egg's origin.
Is the story behind the egg real?
The story of Cleopatra's eggs was made up for the movie "Red Notice," according to Only Natural Diamonds. The movie sets up that there are three such eggs, one of which is lost (via IMDb). That story is told again on "Antiques Roadshow" as part of the promotional skit and plays a part in Lark Mason's evaluation of the egg's value. Ryan Reynolds seemed impressed by the estimated value of the fake eggs, though. He shared the skit on Instagram and said he wished they'd shot the scene for use in the movie.
While Cleopatra's Eggs were invented for the movie, they bear a resemblance to the real Fabergé eggs. The three eggs in "Red Notice" are larger than the eggs made for the Romanovs, but the Romanovs commissioned a far larger number of them. A reported 50 eggs were made for members of the Romanov family, according to Fabergé.