The Tragic Disappearance Of Holly Wells And Jessica Chapman Explained
In 2002, two 10-year-old girls — Holly Wells and Jessica Chapman — were at a barbecue at the Wells' home located in Soham, United Kingdom. The two were best friends and had been spending time with each other for the past couple of days. At about 6:15 p.m., Wells and Chapman decided to purchase some sweets at a nearby store (via Chilling Crimes). About 2 hours later, Wells' mother called to the girls to bid farewell to the guests at the barbecue, but she realized they were nowhere to be found. She wasn't initially concerned, as she knew the girls were responsible and would be back before curfew at 8:30 p.m.
However, the girls still weren't back way past curfew. Wells' mother contacted Mrs. Chapman to see whether the girls were at their home, but they weren't there. Authorities were contacted at 9:56 p.m., and a search for the missing girls immediately started. According to Forensic Tales, more than 400 police officers were tasked to look for Wells and Chapman. A photo of the two girls taken at the barbecue (pictured above) was circulated in hopes of locating them. It was two weeks later when the girls' remains were found.
A psychic aided in the case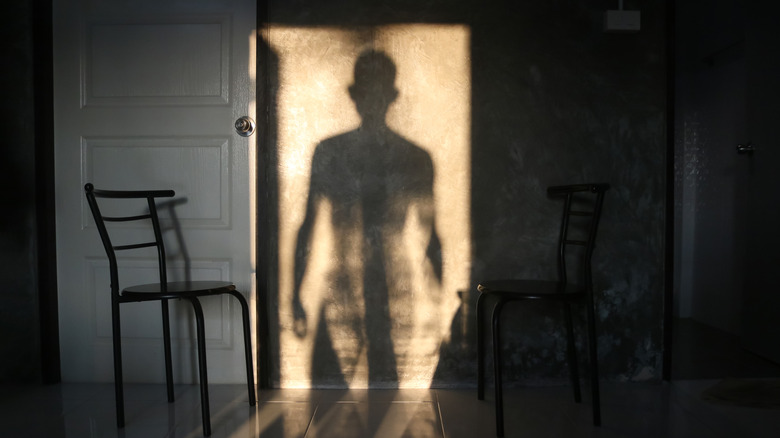 NeagoneFo/Shutterstock
Holly Wells' family contacted psychic Dennis McKenzie to help locate the missing girls. According to McKenzie, he immediately knew that Wells and Jessica Chapman were no longer alive. "I was really hoping my spirit guide would give me some good news but as I got closer to Soham I had a heavy feeling of foreboding," he said (via Express). "As I got out of the car, I heard my guide saying in a very clipped, precise voice: 'They're dead.' I felt sick inside," McKenzie continued.
Apart from that information, McKenzie also shared some details about the perpetrator. He described a brown-haired man with a low IQ and said that Wells and Chapman were killed on the night they disappeared. He shared with the authorities the view from the house where the girls were murdered and said that there was a ditch outside the window. He also said the girls' bodies were transported to another location using a red car. According to Chilling Crimes, authorities were able to confirm through CCTV footage that the girls purchased sweets at the Sports Centre at Soham Village College. Witnesses also remembered seeing them there. One of the witnesses, Ian Huntley, said that Wells and Chapman talked to him about his girlfriend, Maxine Carr, who was a teaching assistant at the school the girls attended. Huntley said the girls went on their way after their brief conversation.
Who killed Holly Wells and Jessica Chapman?
Almost two weeks after Holly Wells and Jessica Chapman went missing, a man named Keith Pryer discovered their remains in a ditch located 10 miles from their last known location. Further investigation revealed clues that pointed to Ian Huntley as the one responsible for the murders, per Forensic Tales. It was later found out that Huntley had prior sexual relationships with girls. As the girls were on their way home after purchasing sweets, they came across Huntley, and he invited them inside his home on the guise that Maxine Carr was there. However, Carr was away at that time. He murdered Wells first, and he then killed Chapman, as she attempted to call for help.
According to Huntley, he told Carr about the murders on the night it happened. Huntley was sentenced to two life terms — a minimum of 40 years. Carr was also sentenced to three-and-a-half years in prison for hindering the investigation after she lied to the authorities and provided a false alibi for Huntley, per Cosmopolitan. The information that psychic Dennis McKenzie provided was accurate. The view he described was from Huntley's house, and Huntley drove a red-colored Fiesta. Wells' father described him by saying, "Dennis does possess an extraordinary gift."