How A Psychic Helped Solve Ashley Howley's Cold Case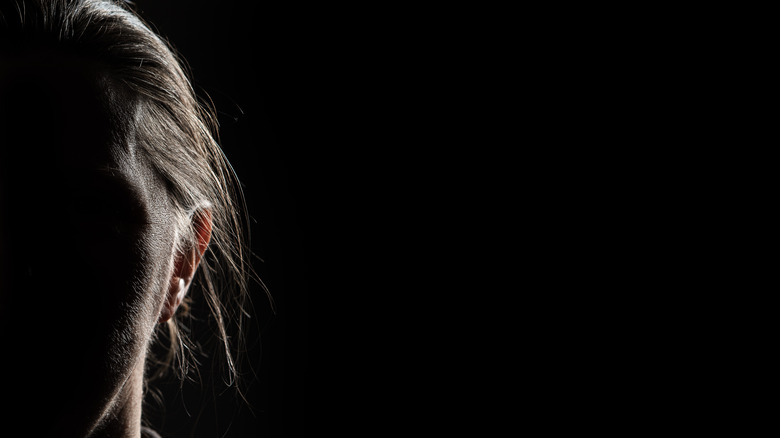 sruilk/Shutterstock
Ashley Howley was a 20-year-old who was last seen alive on June 16, 2004. In the early morning hours of that day, 911 received a call from Howley, who reported that her boyfriend, Robert MacMichael, had assaulted her. She made plans that day to go to her best friend's house, but she never made it, per Porchlight USA, and she was never seen since. It was about a month after that when Howley's mother filed a missing person's report. It was also then that Howley's vehicle was discovered abandoned in a parking lot. Although authorities suspected that MacMichael had something to do with Howley's disappearance, there found no evidence to prove it, and her case went cold.
Kristy Robinett is a psychic medium who says that she's able to talk to the dead. One night a year after Howley's disappearance, Robinett was fast asleep when she said a ghost of a woman woke her. She said the woman said she was murdered and that her name was Ashley (via Discovery). It's not uncommon for Robinett to aid the authorities in cases, but that was the first time that she had been contacted by the spirit of the dead person asking for help.
Ashley Howley gave clues through Kristy Robinett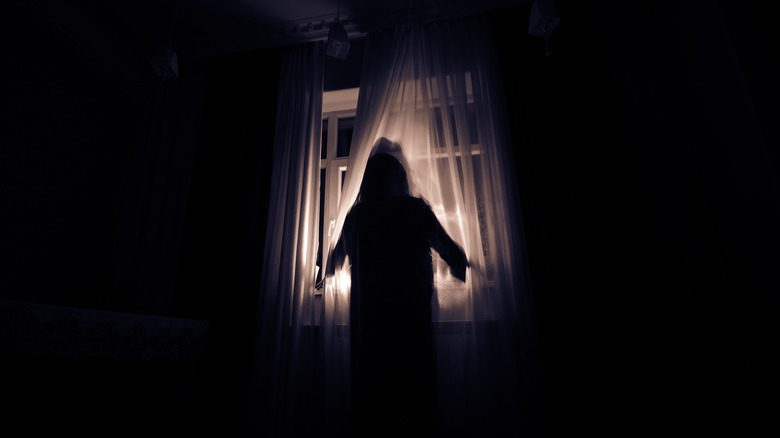 zef art/Shutterstock
Kristy Robinett had no prior knowledge of Ashley Howley's disappearance, so she searched the internet and was able to find Howley's missing person's case. She immediately knew that Howley was the ghost who had communicated with her. Robinett went to the authorities to tell her story. Investigators put Robinett in contact with Howley's family after she was able to provide a detailed description of the clothes Howley wore when she was last seen, as reported by Michigan Live. Throughout the course of the investigation, Howley's spirit visited Robinett several times and provided details regarding what had happened to her. "She wanted her killer who was her boyfriend or ex-boyfriend at the time, to serve time. She was a little bit revengeful," Robinett said.
Together, Robinett and Howley's family traveled to a location that Howley described. The psychic immediately knew that they had found the site where Howley's remains could be found, but authorities were not able to dig, as it was located on private property.
Ashley Howley's case was eventually solved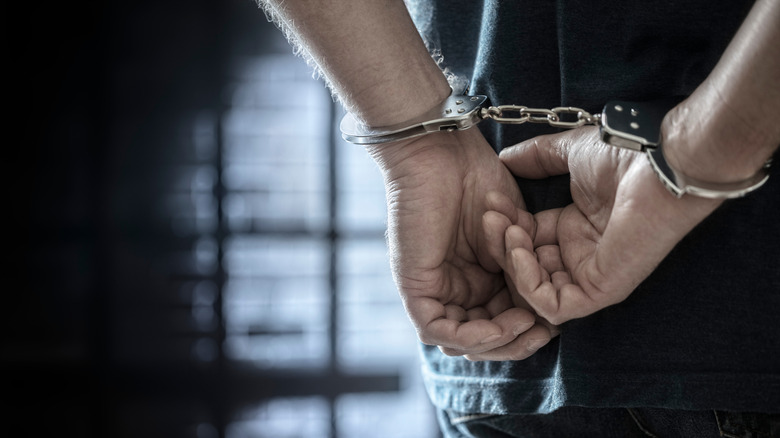 Brian A Jackson/Shutterstock
In 2008, Robert MacMichael was charged with the murders of his mother and her boyfriend. The two were found dead inside their home in December 2007. Additionally, he was also charged in connection to Ashley Howley's case. Howley's remains were found in April 2008, and according to 10 WBNS, MacMichael concealed her body in cement. She was identified through dental records. The location where Howley was found was the exact area that Robinett pointed to a few years prior. MacMichael was given a life sentence without the possibility of parole for the three murders.
Robinett has worked on other investigations since Howley's case, but she said her participation is confidential, as there are some people who do not agree with using a psychic to help investigate cases. Still, she is willing to use her abilities if it means helping victims and their families (via Michigan Live). She accepts investigative work without getting paid and has been a full-time psychic since 2000.