The Star Who Gave Tony Bennett One Of His First Big Breaks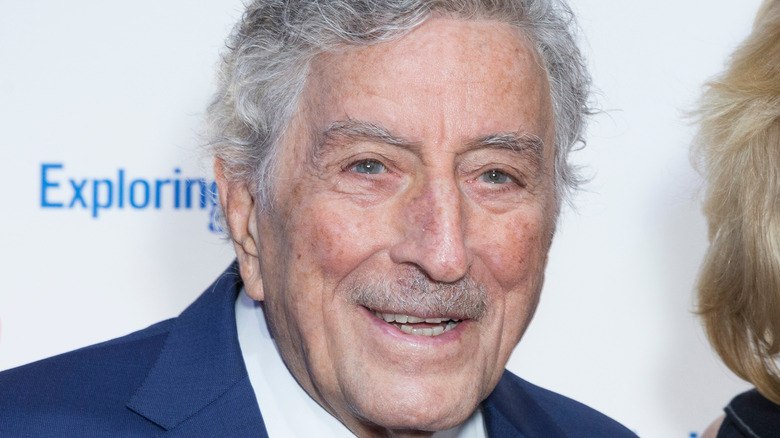 lev radin/Shutterstock
Born in 1926, jazz singer Tony Bennett is like a relic from another age according to Biography — a time when silky-voiced crooners like Bennet serenaded young couples dressed in evening gowns and tuxedos. As AARP reports, Bennett sadly now lives with Alzheimer's Disease at the age of 95, and for this reason it seems that Bennett's era may finally be drawing to a close, after more than seven decades as a recording artist. Today's audiences, however, may not have been able to enjoy Tony Bennett's incomparable singing voice at all if it weren't for another star who gave Bennett his first big break back in 1949.
Living through the Great Depression, Tony Bennett was born Anthony Dominick Benedetto in Astoria, Queens, New York, as Biography reports. Bennett served in World War II and afterward, supported by the G.I. Bill, and he trained his voice at the American Theatre Wing, a New York-based performing arts educational institution. By 1949, Bennett looked to perform professionally, with the stage name Joe Bari. That same year he auditioned for another well-known performer at the time. The outcome of that audition changed the course of his career. If things had gone any differently, in fact, we may have never known a singer named Tony Bennett at all.
She was also a jazz singer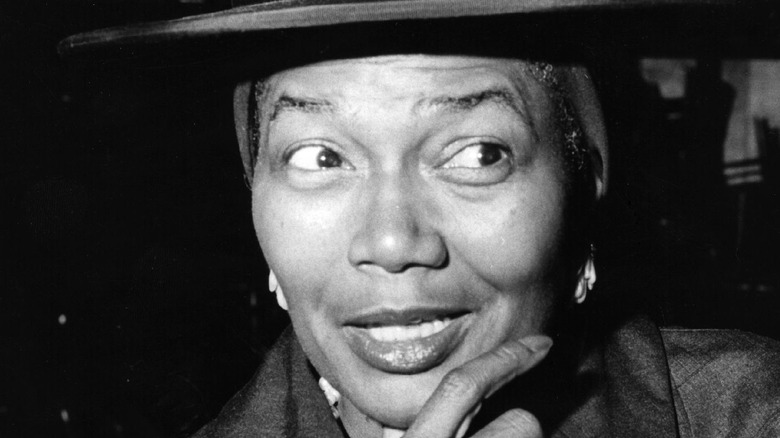 Keystone/Getty Images
The jazz singer who gave Tony Bennett his first big break was Pearl Bailey. Throughout the 1940s, the singer and actress performed and sang in a number of contexts in and around New York City, including big bands led by Cab Calloway and Count Basie, as Britannica reports. By 1949, she needed an opener for an upcoming string of dates in Greenwich Village. That's when a young man from Queens calling himself Joe Bari entered the audition room and changed the course of musical history forever. Pearl Bailey was impressed, and asked Joe Bari to support her on stage.
From there, Bennett's career shot off like a rocket. One of the biggest entertainers at the time was Bob Hope, and Hope attended one of Pearl Bailey's Greenwich Village performances, where he also saw Bennett perform. Also impressed, Hope asked Bennett to join him in an opening slot with one stipulation: Drop Joe Bari and change your name to Tony Bennett instead. Bennett obliged. Without the leg up from Pearl Bailey and Bob Hope, Bennett may never have signed his Columbia Records contract, where he produced many of his earliest hits, according to Rare.