Loretta Lynn Is The Only Female Artist To Win This Honor At The ACM Awards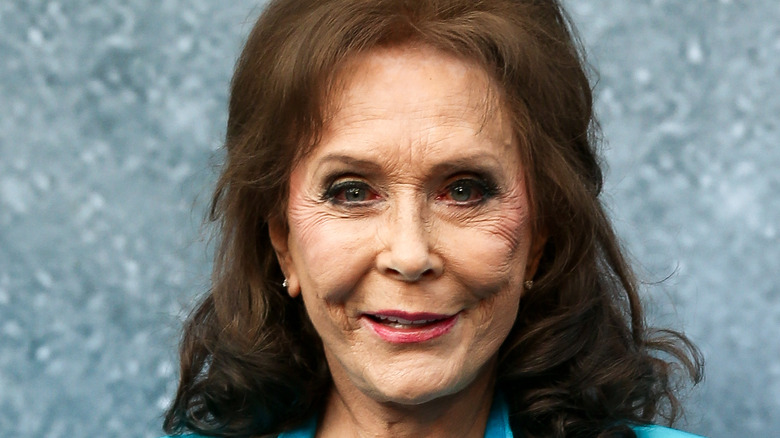 Debby Wong/Shutterstock
We may receive a commission on purchases made from links.
Loretta Lynn is a groundbreaking country artist by any measure. The singer was, as she famously sang, a "coal miner's daughter" who got married at 15 and had four kids by the age of 22, according to PBS, all before she became the superstar known as the Queen of Country. Her career began in 1960 with her first single, "Honky Tonk Girl," and exploded over the next decade (via Britannica).
But it was for the 1970s that the Academy of Country Music Awards gave Lynn their Artist of the Decade Award, making her the only woman to have ever received the honor, per Country Music Family. She also was the first woman to win the academy's Entertainer of the Year award, in 1975, according to Rolling Stone, and has 14 ACM Awards in total.
"I had a lot of great nights on the stage at @ACMawards being nominated, winning, singing, and hosting!" she wrote in 2021 on her Twitter page, reflecting on her 1975 win. "It's such a special thing."
Lynn is one of only six winners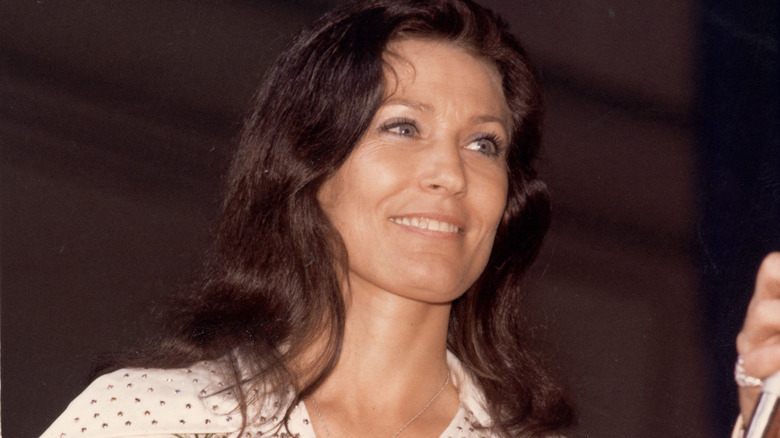 Hope Powell/Getty Images
In the 1970s, Loretta Lynn's Billboard hits included "The Pill," "After The Fire Is Gone" and "Lead Me On" (both with Conway Twitty), "Coal Miner's Daughter," "I Wanna Be Free," "Trouble in Paradise," "One's On The Way," and "Rated 'X.'" Also that decade, Lynn released her biography, "Coal Miner's Daughter" (per Amazon) which became an Oscar–winning movie starring Sissy Spacek as Lynn in 1980.
Because the ACM Artist of the Decade Award is only awarded once every ten years, there have been only six winners in total: in addition to Lynn in the 1970s, Marty Robbins won it in the '60s, Alabama won it in the '80s, Garth Brooks won it in the '90s, George Strait won it in the '00s, and Jason Aldean won it in the '10s, according to Billboard. It has recently been renamed the Dick Clark Artist of the Decade Award, after the sometimes host of the ACM Awards.