The Story Behind Carole King's (You Make Me Feel Like) A Natural Woman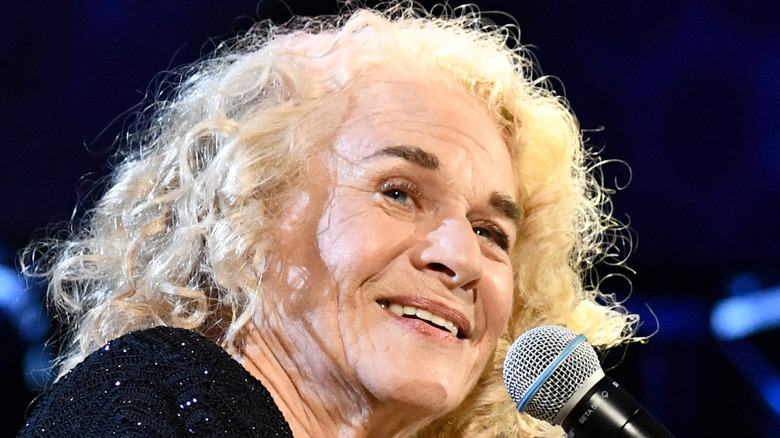 Kevin Mazur/Getty Images
Few songwriters in history have had a career as illustrious as Carole King. Over the course of her decades-long career, King has been not only a performer but also a wildly prolific and successful songwriter, with her name on over 400 songs (via Biography).
In the 1960s, King was part of a group of songwriters based in New York City who would go on to have meaningful careers — including some who would also see success as performers like Neil Sedaka and James Taylor. She even wrote a hit song called "Chains," which was initially performed by a group called the Cookies, but it found even greater success when it was recorded by a quartet of musicians from Liverpool and called themselves the Beatles.
King's songwriting partner through a good portion of the 1960s was Gerry Goffin and for a time during those years, the two were even married. According to CNN, inspiration for "(You Make Me Feel Like) A Natural Woman" came after record producer Jerry Wexler pulled up to the couple in his limousine while they were walking down a New York City street. He said he wanted a song for legendary singer Aretha Franklin, and mentioned that "A Natural Woman" sounded like it would make a good title for a hit song.
King and Goffin wrote the legendary song in 1 night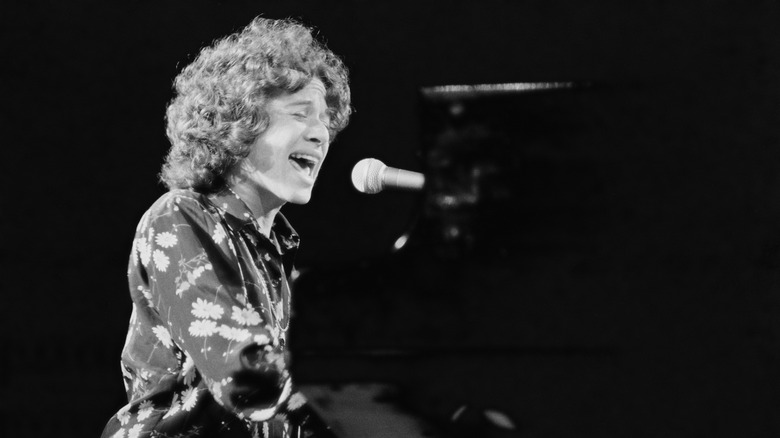 Michael Putland/Getty Images
With the title "A Natural Woman" in mind, the King-Goffin songwriting duo returned home and got to work. During an all-night writing session, they created the song, "(You Make Me Feel Like A) Natural Woman." Aretha Franklin then recorded the tune and it was released in 1967. According to CNN, going along with Jerry Wexler's master plan, the song became a hit, reaching the eighth spot on Billboard's Hot 100 chart. It was a major success, but it was only the beginning for the song. King would go on to make it her own.
By 1971, Carole King was preparing to move from behind the scenes and into the limelight. She released her debut album "Tapestry," and it became an almost instant classic. "Tapestry" sold upwards of 25 million copies and one of its biggest was King's rendition of "(You Make Me Feel Like) A Natural Woman." 
Her version featured a different arrangement than the one Aretha Franklin had turned into a hit several years earlier. Nonetheless, King's version of the song became a hit in its own right and would be one of the defining songs of King's esteemed career. In 2012, King released a memoir, "Carole King: Natural Woman." Hit songs like "(You Make Me Feel Like) A Natural Woman" and many others that bear her name in some capacity are why King was inducted into the Rock & Roll Hall of Fame in 2021.