Is This Why Kid Rock And Pamela Anderson's Relationship Ended?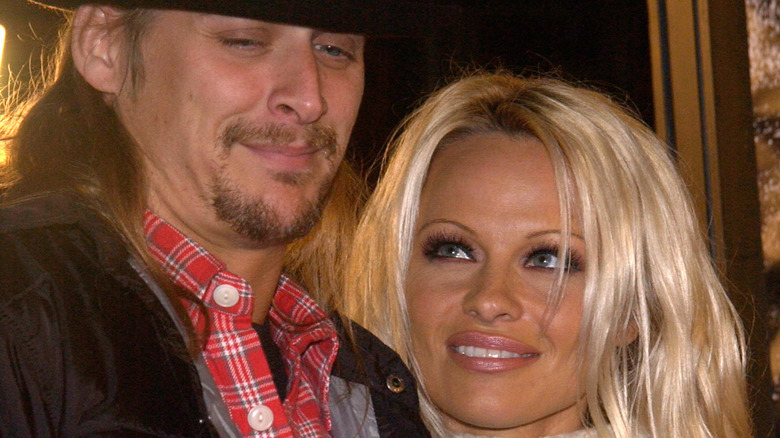 Featureflash Photo Agency/Shutterstock
While perhaps not one of the most intuitive Hollywood pairings, actress Pamela Anderson and singer Kid Rock were once married from 2006 to 2007 capping an on-and-off relationship that began in 2001. Rock was her second husband after musician Tommy Lee, from whom she divorced in 1998 after accusing him of domestic violence. By all accounts, this was thankfully not known to have been a characteristic of her marriage to Rock, though their relationship was still imperfect with verbal fights and differing ethical views.
In the 2006 film "Borat," Sacha Baron Cohen portrays the titular character Borat, a Kazakhstani journalist who finds himself smitten by Pamela Anderson and endeavors to marry her. Toward the end of the film, Anderson (who per, IndieWire, was one of the few in the film who knew it was a "mockumentary" and knew Cohen's real identity) portrays herself in a scene where Borat attempts to "traditionally" abduct her from an autograph signing before he is stopped. The film was a box-office success but according to Anderson, it led Rock to divorce her (via USA Today).
"Borat" ended Anderson's marriage, but exactly why remains unclear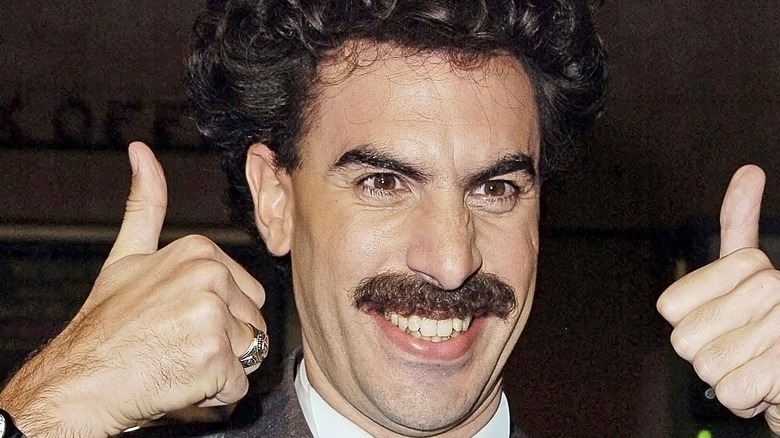 Everett Collection/Shutterstock
According to an interview with The A.V. Club for its podcast, Cohen mentioned that he messaged Anderson after the film's premiere and asked how Kid Rock had liked the film. Rather than relay any praise or criticism, Anderson instead told him that she and her husband were getting a divorce. Cohen said he thought it was a joke until soon after it became clear that not only were they really separating, but the film was apparently one of the official reasons (via The Guardian). 
No explanation was given why it was the final straw for Rock though, and neither he nor Anderson has elaborated much on it since. However, according to a friend who was supposedly at the same screening, they recalled how Rock proceeded to "flip out" and direct sexist insults at Anderson over her participation in the film (via CBS). While they suspected some past tension was triggered in that moment, the specifics as to what exactly the singer found objectionable about the film remain unclear.