The Story Behind Carole King's Song Beautiful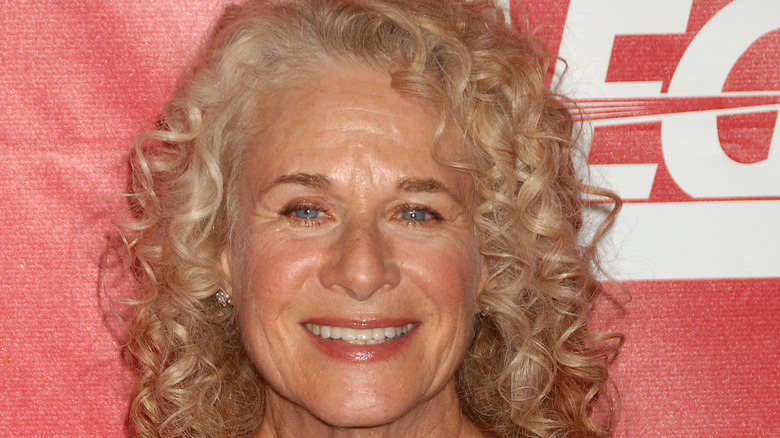 Ga Fullner/Shutterstock
According to the Broadway show's official website, "Beautiful: The Carole King Musical" tells the story of one of the late 20th century's most successful and beloved songwriters, Carole King, using her own music as the score. The "beautiful" in the title of the show refers to King's own song of that same name, from her most well-known album, "Tapestry," released in 1971, via AllMusic. Like many songs by King, "Beautiful" — which was never a single — was inspired by the songwriter's own life experiences. The song shares the message that  the way you perceive the world has a direct impact on how you will be perceived, and as a result, how you ultimately feel, according to American Songwriter.
Via Britannica, Carole King was born in New York City in 1942. She played music from a very young age, and by the early 1960s, she made a career co-writing a string of hit singles with her writing partner (and one-time husband) Gerry Goffin. The couple worked in one of most productive songwriting factories at the time, known as the Brill Building. 10 years later, Carole King went solo. While writing her "Tapestry" album, she drew upon her own life and upbringing in New York. The result is one of the most well known — and frequently covered, per American Songwriter — classics from "Tapestry."
She was on the subway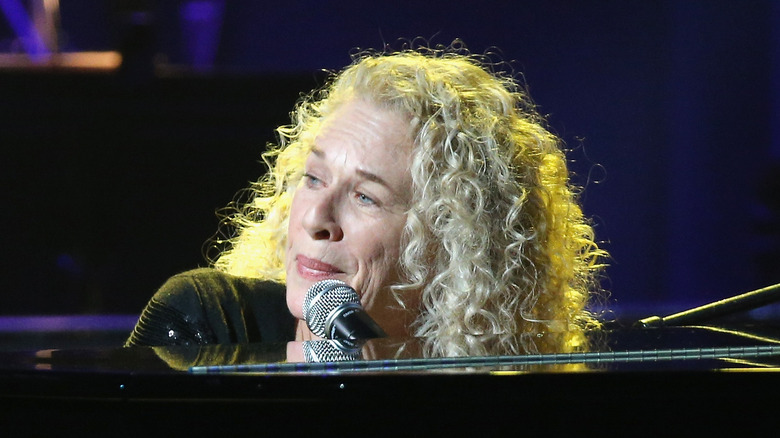 Imeh Akpanudosen/Getty Images
According to CNN, it was on a New York City subway when inspiration struck Carole King for the lyrics to "Beautiful." What she noticed at the time was how the way she perceived others reflected her own mood. This concept is apparent in several lyrical passages, including, "You've got to get up every morning /With a smile in your face /And show the world all the love in your heart /Then people gonna treat you better / You're gonna find, yes you will /That you're beautiful as you feel."
King recalled this moment in her 2012 memoir, "A Natural Woman: A Memoir," writing, "I still believe everyone is beautiful in some way, and by seeing the beautiful in others, we make ourselves more beautiful." "Beautiful" was never a single, but it was covered by several other well-known artists who resonated with the message, such as Barbra Streisand and Richard Marx, per American Songwriter. It's also been immortalized in the title of the Tony-nominated Carole King musical. According to the Library of Congress, "Tapestry" has sold more than 25 million copies.