Was There More To Men At Work Flutist Greg Ham's Death Than We Realize?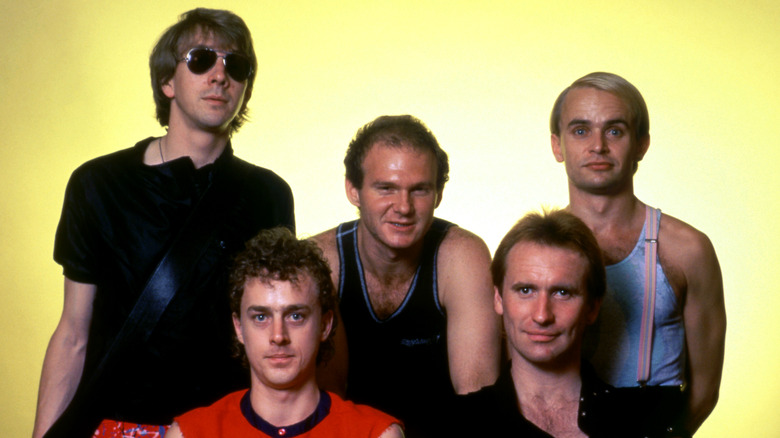 Icon And Image/Getty Images
In 2012, Greg Ham (pictured top right), flutist and multi-instrumentalist with the Australian pop group Men at Work was found dead in his Melbourne home, according to The Hollywood Reporter. He was 58. This tragic development came at the tail end of a highly-publicized court case between the '80s-era hitmakers and Larrikin Music. The issue in question: Ham's flute melody from one of Men at Work's smash hits, "Down Under," bore a significant resemblance to the song "Kookaburra (Sits in the Old Gum Tree)," the rights to which were owned by Larrikin.
Men at Work lost the case (and subsequent appeals) and were ordered by the court, along with their record label EMI, to pay Larrikin Music 5% of publishing royalties from 2002 onward, among other fees, (via Intellectual Property News.) It's the dream of most musicians to have a hit like "Down Under" listed in their credits, but the result of the court case took a toll on Ham. According to The Sydney Morning Herald, a friend of Ham's said, "The whole case had undone him." When authorities announced suspicious circumstances surrounding Ham's death, some wondered: could there be more to the case than previously believed?
The investigation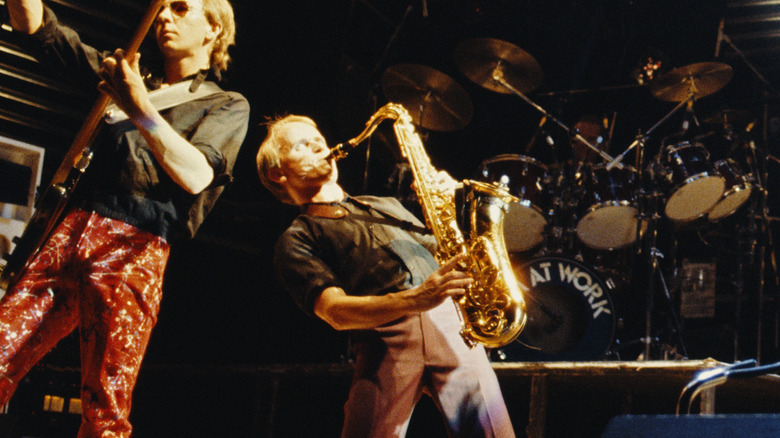 Michael Putland/Getty Images
Greg Ham's body was found by a friend and pharmacist, David Nolte, according to The Age. After the tragic discovery, Ham was described as a "polite gentleman," and "humble." Men at Work frontman Colin Hay, who met Ham in the early '70s, called him a "Beautiful Man," and the funniest person he knew. "We shared countless, unbelievably memorable times together," Hay said in a statement, according to The Sydney Morning Herald. "I love him very much." Still ringing in Hay's ears could be one of Ham's last known statements, regarding the "Down Under" court case, "I'm terribly disappointed that that's the way I'm going to be remembered — for copying something," Ham said.
After a thorough investigation from the state of Victoria's Homicide Squad, however, including an autopsy, there was no evidence of foul play in the death of Men at Work band member Greg Ham, according to Billboard. Ham was managing recovery from substance use disorder prior to the court case, and according to a source close to the musician, he had relapsed into drug and alcohol use prior to his death (via The Sydney Morning Herald.) His cause of death was a suspected heart attack, per Starts at 60.
If you or anyone you know is struggling with addiction issues, help is available. Visit the Substance Abuse and Mental Health Services Administration website or contact SAMHSA's National Helpline at 1-800-662-HELP (4357).