The Only Type Of Scholarship Ivy League Schools Offer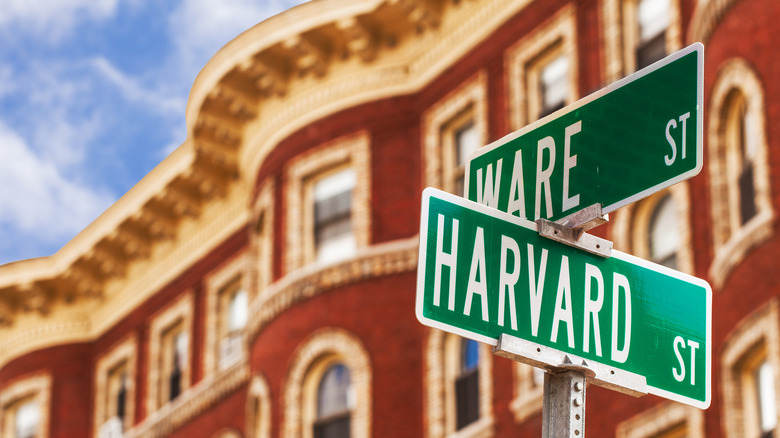 cdrin/Shutterstock
College costs big bucks — everyone knows that. But adding all the dollar signs together can still give you sticker shock. The average public, four-year university tuition ranged from $10,740 (in-state students) to $27,560 (out-of-state attendees) for the 2021-2022 school year, according to the College Board, quoted by Business Insider. Tuition at a private institution hits an average of $38,070. Add to that another $11,950 (public) to $13,620 (private) for housing and meal plans, and suddenly those savings bonds reserved for higher education don't seem like quite enough.
Ivy League matriculation skews even higher, upwards of $80,000 per year including room and board, said Admission Sight, with Princeton University — considered the least expensive Ivy — coming in slightly under that figure. Before depression sets in, keep in mind that scholarships can offset some of these terrifying amounts. Almost 77% of full-time undergraduates get a scholarship or grant to college, reported Education Data, with 87% of these coming from the institution the student seeks to attend. That adds up to about $24 billion in scholarships for the taking. But when it comes to Ivy League schools, not every opportunity available to public and private institutions crosses over to those famous tree-lined campuses. The Ivys offer different funding incentives for their potential students.
Funding is about what students need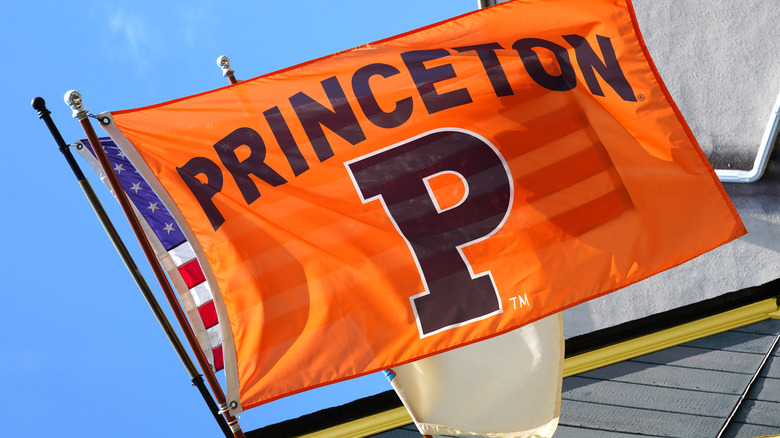 EQRoy/Shutterstock
The eight Ivy League schools became labeled as such in 1954. Brown, Harvard, Cornell, Princeton, Dartmouth, Yale, Columbia, and the University of Pennsylvania, were first linked together by their excellence in sports, reported Best College Reviews. Many of these schools started years before that, such as Harvard, created in 1636, or Yale, which began in 1702. Later, the Ivy League schools also became acclaimed for their professors, higher learning prowess, and outstanding facilities. 
These prestigious schools do offer help with paying tuition, but don't take merit, talent, or athletic scholarships into account like other institutions do, according to Scholarships360. Instead the institutions look at financial need. All the Ivy League schools admit students on a need-blind basis — that means a student's financial status is not part of the admissions process. Getting into an Ivy League school is extremely competitive, of course, but once admitted, some students can receive substantial financial aid, including grants, work study, and federal student loans. Some institutions, such as Harvard and Princeton, only use loan-free options so their student can get their diplomas without the debt. For those who demonstrate financial need, Ivy League schools may cover 100% of the cost.
The benefits of going Ivy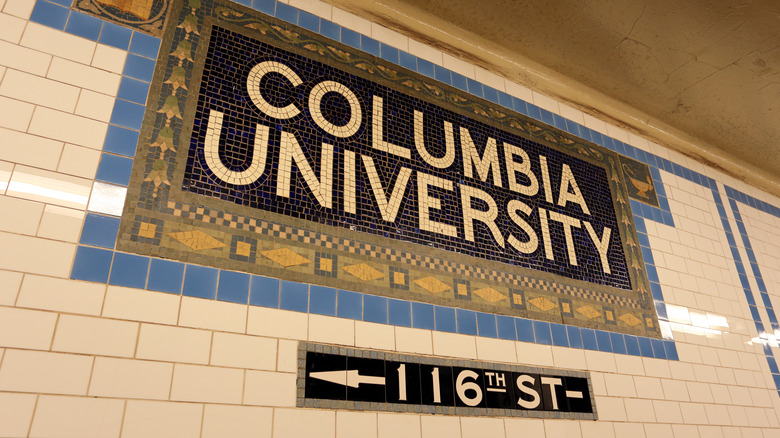 Katherine Welles/Shutterstock
While Ivy League schools belong to NCAA Division I Athletics, student-athletes follow the same rules for financial aid, and awards are based on need, said Ivy League. All applicants, student-athletes and others, should plan on submitting the FAFSA (Free Application for Federal Student Aid) and depending on the selected school, the CSS (College Scholarship Service) profile, reported Scholarships360. Both of these forms determine eligibility for financial aid, said Nerd Wallet, with the CSS Profile often asking more about the family financial picture.  Anyone who does not receive need-based financial aid can also try writing a financial aid appeal letter to the institution or may apply for external merit scholarships, added Scholarships360.
So is the extra moolah worth it? Crimson Education reported that attending an Ivy League institution offered incredible networking benefits, world-class education, and graduates often received higher salaries. Then there's some impressive statistics of Ivy League successes: For instance, of 114 Supreme Court Justices, more than half attended one of the eight Ivy League schools, and CNN's top 100 startups list includes 34 CEOs who attended Harvard.