What Was The Temple Of Hercules Gaditanus?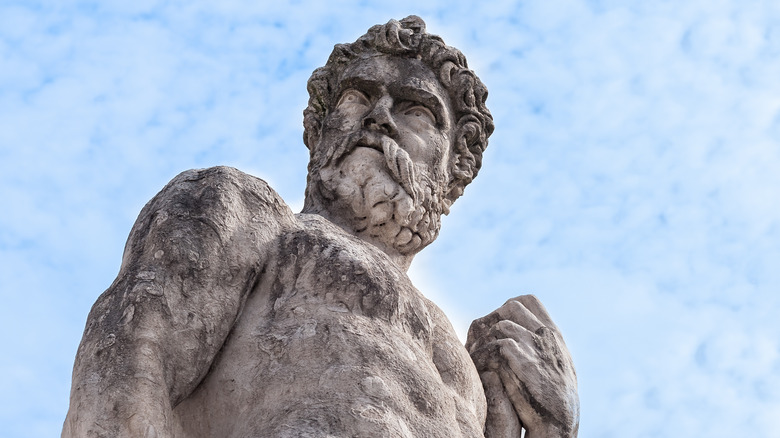 Climber 1959/Shutterstock
According to All That's Interesting, it's believed that famed leaders like Julius Caesar and Hannibal once went on a religious pilgrimage to the Temple of Hercules Gaditanus. Here, they gave thanks for their many victories and successes. Needless to say, the temple was of much importance to both the ancient Greeks and the ancient Romans. Built in the eighth or ninth centuries B.C., Smithsonian Magazine reports that the temple was made by the Phoenicians for their god Melqart. Melqart would later be known as Hercules, the demigod son of Zeus, who was a protector and a deity of heroes.
Supposedly, the temple featured two "grand" columns at the entrance and an "eternal flame maintained by a priest." Moreover, carved bronze art of Hercules was displayed. Per the American Journal of Archaeology, the temple was located somewhere on the coast of southern Spain and was considered one of the most significant religious sanctuaries at the time. Sadly, it no longer exists and its exact location is unknown. This has provided the Temple of Hercules Gaditanus with a mythical quality and, thus, has become a "holy grail for archaeologists" (via Artnet News).
Archaeologists think they might have found the temple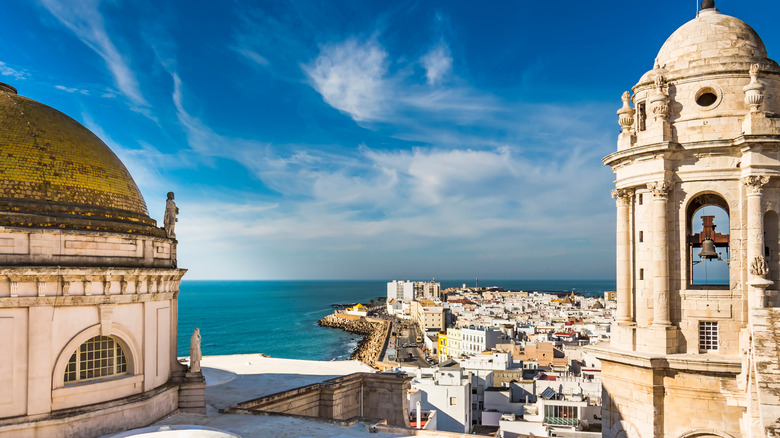 Julia Chan Kar Wai/Shutterstock
In late 2021, it was announced that Spanish researchers believed they had finally found the Temple of Hercules Gaditanus (via the Daily Mail). Per Smithsonian Magazine, a "structure" in the Bay of Cadiz, Spain, was identified "using digital terrain modeling" and LiDAR (light detection and ranging). If this is the temple, it would mean it has been underwater for centuries (via Artnet News). Why do they believe this is it? Researchers explained that the structure they found "matches ancient descriptions of the temple" that they have studied.
Although they have not attempted to explore the site, they plan to do so in the near future. However, some are not fully convinced that this is the actual temple. According to All That's Interesting, some, like archaeologist Antonio Monterroso-Checa, believe that the temple is in a different city and called the discovery a "triangulation error." Despite this, researchers believe they have encountered something "spectacular" but will remain cautious as they continue to uncover the possible Temple of Hercules Gaditanus.