The Mysterious Disappearance Of Relisha Rudd Explained
On March 1, 2014, 8-year-old Relisha Rudd was seen for the last time (via NBC Washington). According to An Injustice, the young girl and her family lived at the notorious D.C. General Homeless Shelter. Her mother Shamika Young, and her boyfriend Antonio Wheeler, had fallen on hard times which resulted in their eviction and move into the shelter. There, Rudd was befriended by Khalil Tatum, a 51-year-old Janitor. For reasons unknown, her mother allowed her to "spend time with Tatum." When Tatum asked Young if he could take Rudd on an outing, she agreed. This would be the last her family would see her.
After days of being absent at school, Rudd was reported missing by officials, The Washington Informer writes. Investigators learned that she had last been seen with Tatum. It was also revealed that he had been posing as a doctor and thus, may have earned Young's trust this way. Surveillance footage later showed that Tatum had taken Rudd to two motels in the D.C. area.
On March 20, WJLA reports that Tatum's wife, Andrea, was found shot to death in a hotel room. The search for Tatum intensified as footage showed him entering the room with his wife. Shortly after, he was found at a park, dead from a "self-inflicted gunshot wound." Rudd, however, was nowhere to be found.
Relisha Rudd's mother is blamed for her disappearance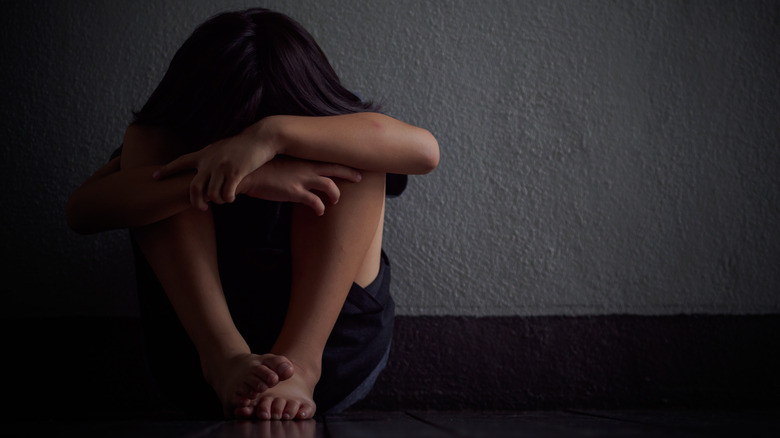 siam.pukkato/Shutterstock
According to The Washington Informer, it's been nearly 8 years since Rudd's disappearance and her case has gone cold. Authorities first theorized she had been killed and buried by Tatum, as he had been seen purchasing trash bags and shovels not long after Rudd went missing (via NBC Washington). Her body, however, had never been found. ABC News reports that as a result, investigators now believe she was sex trafficked. Whatever the case, the general consensus is that Shamika Young, Rudd's mother, was incredibly irresponsible.
Per An Injustice, Young had been previously charged with child neglect, yet was nonetheless able to retain custody of her children. Some believe she sold Rudd to Tatum, but police have continuously cleared Young of any wrongdoing in her disappearance. Others think the system is to blame. Tatum had a criminal background, and should not have been able to work at the shelter, where children were living.
WAMU writes that Young, her ex-boyfriend Antonio Wheeler, and her mother Melissa Young, subsequently went on The Steve Wilkos Show. Although she had intended to use the show to clear her name, the plan backfired. Young refused to do a polygraph test and Wilkos and her family grilled her. As of 2021, authorities are still asking for information regarding Rudd's disappearance (per WUSA9).