The Truth About Janis Joplin's Last Recording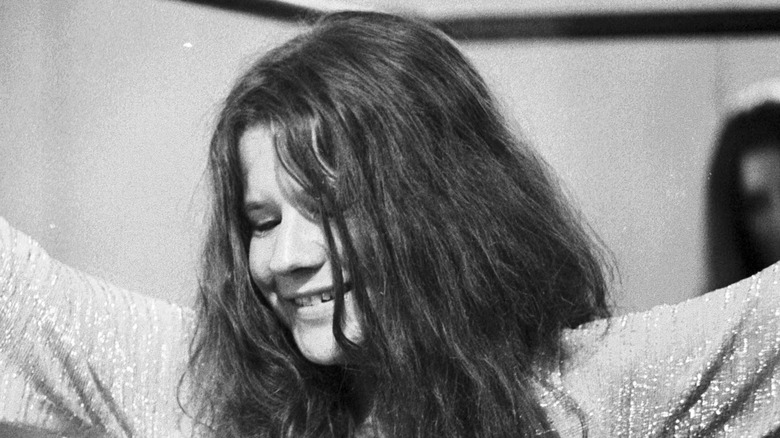 John Byrne Cooke Estate/Getty Images
The great tragedy of Janis Joplin is that she clearly had so much more to give. As Biography reports, 1969's "I Got Dem Ol' Kozmic Blues Again Mama!" was her first solo record, a bold, imperfect effort that AllMusic's Richie Unterberger deemed "a letdown at the time of release, suffering in comparison with Big Brother's 'Cheap Thrills' from the previous year." It was the only solo album the blues star would release in her lifetime, with 1971's solo follow-up "Pearl" launching after her death.
She was only 27-years-old when she died in October 1970, per Biography. The tragedy robbed the world of a talent who could have pushed the medium yet further, but she achieved a huge amount in her short span. She touched the lives of fans and fellow musical greats alike. Her last recording was a message for none other than the Beatles legend John Lennon.
Per Far Out Magazine, Joplin was a huge fan of the Beatles, and once wrote an excitable letter home after hearing that Paul McCartney came to listen to her play a set. "He came to the Matrix & saw us & told some people that he dug us," she wrote. "Isn't that exciting!!!! ...Imagine – Paul!!!! If it could only have been George..." Joplin goes on to explain that she didn't get to meet McCartney herself, but as it turned out, it wouldn't matter. Later, she would be contacted by Yoko Ono with a request to contribute to a recording for John Lennon's birthday.
Janis Joplin's final recording was a birthday message for John Lennon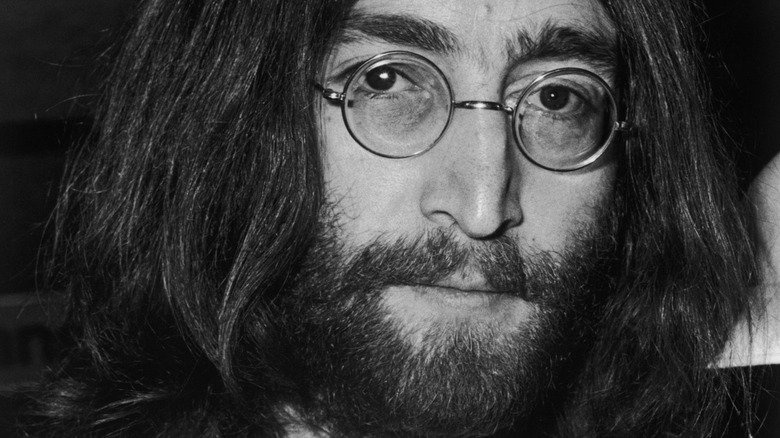 George Stroud/Getty Images
After Joplin's death, John Lennon (per Far Out Magazine) spoke of this most special of 30th birthday gifts on "The Dick Cavett Show." He relayed the fact that he and the blues star never met in person, and discussed how very poignant it was that he received her message after she died. "It arrived in the post, and she was singing happy birthday to me in the studio," he said, gushing about a gift Joplin's legions of fans would have been over the moon to receive.
The recording, via YouTube, kicks off with a simple, "John, this is Janis. We'd just like to wish you a very happy birthday." She and the band then launch into a brief but brilliant birthday-themed rendition of "Happy Trails."
Joplin's contribution was the very last thing she recorded, and numerous other musical heavyweights were contacted to play their own little part in Lennon's birthday tribute. According to The Beatles Bible, he had a very special 30th, largely spent at Abbey Road studios. The track "Remember" was recorded on his birthday, October 9, 1970, for his album "John Lennon/Plastic Ono Band."