The Truth About Bon Jovi's Only Grammy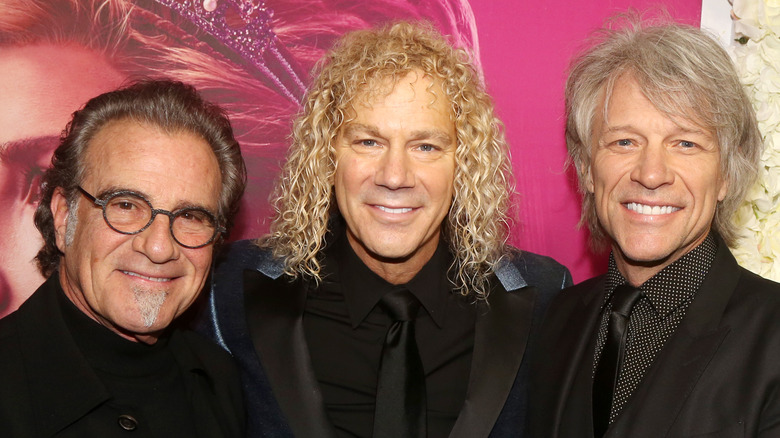 Bruce Glikas/Getty Images
Bon Jovi has a long and storied history. Founded by none other than Jon Bon Jovi, per Biography, the band launched their first album in January of 1984. It was simply titled "Bon Jovi," and it certainly set a successful precedent. AllMusic's Leslie Mathew deems the debut "an often-overlooked minor gem from the early days of hair metal." It may not be the deepest in a lyrical sense, but it boasts all the teeth-rattling guitar and raw power that genre fans could ever have wanted. This has remained true for much of Bon Jovi's music throughout their glittering career.
After decades in the business, the band has suffered difficult times and lineup changes, but there's no denying their tremendous success. According to Forbes, the rockers have sold in excess of 130 million albums around the world. Along the way, Bon Jovi the band and Bon Jovi the solo artist have won a variety of awards, but one prestigious prize has often proven elusive: The band has just one Grammy win to its name, and a surprising one at that.
It wasn't until 2006 that the band got its first win (per the official website for the Grammy Awards), at the 49th-annual ceremony. The song "Who Says You Can't Go Home" won Bon Jovi and Jennifer Nettles the prize, in the Best Country Collaboration With Vocals category.
A country collaboration with Jennifer Nettles won Bon Jovi their only Grammy to date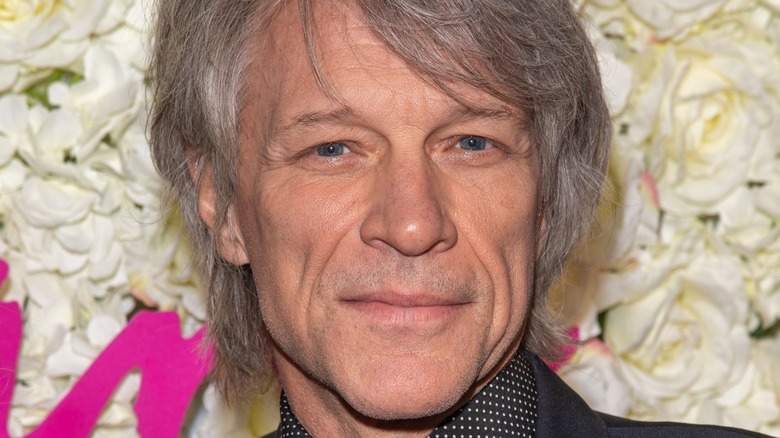 Ron Adar/Shutterstock
"Who Says You Can't Go Home" may not be the most popular or beloved of Bon Jovi tracks, but it means a lot to the band and fans alike. In 2008, according to the BBC, Jon Bon Jovi made his personal feelings about the song clear in a statement. The track, he stated, was written in appreciation for the fans' support over their long career. The band considers it "a banner for [their] home state of New Jersey and the de facto theme song for our partnerships around the country to build homes and rebuild communities."
The song appears on the band's 2005 album "Have A Nice Day," per AllMusic, and was chosen as one of its single releases. A meaningful piece and a worthy Grammy winner, during an exciting and wildly diverse time for music. Case in point: Also at the 2006 Grammys (per the official website for the Grammy Awards), musical titans Tony Bennett and Stevie Wonder won Best Pop Collaboration With Vocals with "For Once In My Life," while Justin Timberlake and Timbaland's iconic earworm "Sexy Back" won the award for Best Dance Recording.