The Surprising Hand-Me-Down Patsy Cline Shared With Loretta Lynn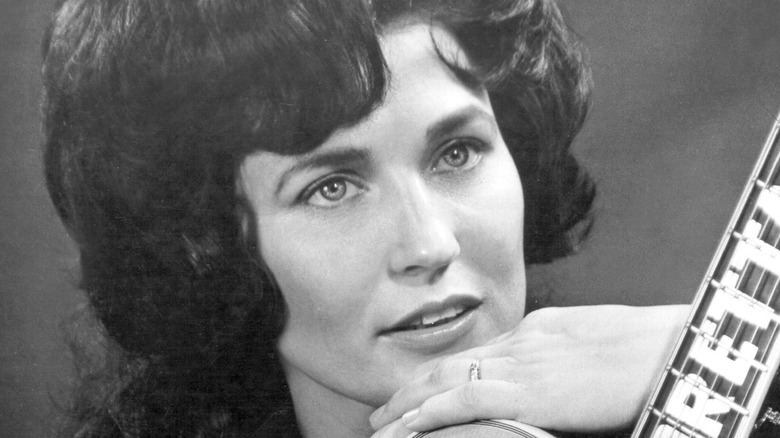 Michael Ochs Archives/Getty Images
Loretta Lynn has lived an extraordinary life and enjoyed a singular career in country music — one that now spans six decades. This longevity has earned her the title "Queen of Country" (via Britannica). The connections that she made because of her music made her personal life just as intriguing. Despite growing up in the rural coal-mining hills of Kentucky, she gained the attention of big names within her first public performances.
Tennessee Encyclopedia explains that Lynn's first radio performance was on Ernest Tubb's Midnight Jamboree in 1961. She dedicated a song to Patsy Cline, who was recovering from a devastating car accident. What made this radio performance all the more notable is that Cline was listening to the performance and heard Loretta Lynn sing for the first time. She immediately asked her husband Charlie Dick to speak to Lynn, wanting to meet her despite still recovering in a nearby hospital (via Rolling Stone).
An enduring friendship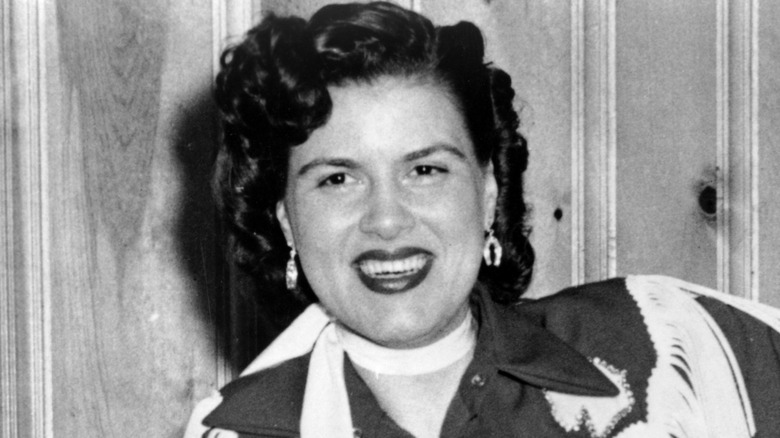 Michael Ochs Archives/Getty Images
In less than 24 hours, Lynn was speaking to Cline face to face. Their friendship took off from there. They discussed coping with life on the road and Cline even often invited Lynn to the studio with her (via Tennessean). However, they shared much more than just time together. In the PBS documentary "Loretta Lynn: Still a Mountain Girl," Lynn stated that Cline gave her a box of hand-me-downs. The box included one peculiar item: a pair of Cline's underwear. Rolling Stone details that Lynn wore the panties for four years. They even made an appearance at her museum.
Patsy Cline died in a plane crash in 1963 (via Taste of Country). This friendship may sound short-lived, but Lynn carried on Cline's memory and the memories that they made together. In 1977, Lynn released an album titled "I Remember Patsy." 40 years later, she rerecorded "I Fall to Pieces" from that very first Midnight Jamboree performance. The Tennessean relays that to this day, Lynn refers to her friendship with Cline as one that never ends.