Why John Mellencamp Will Never Forget This Phone Call From Billy Joel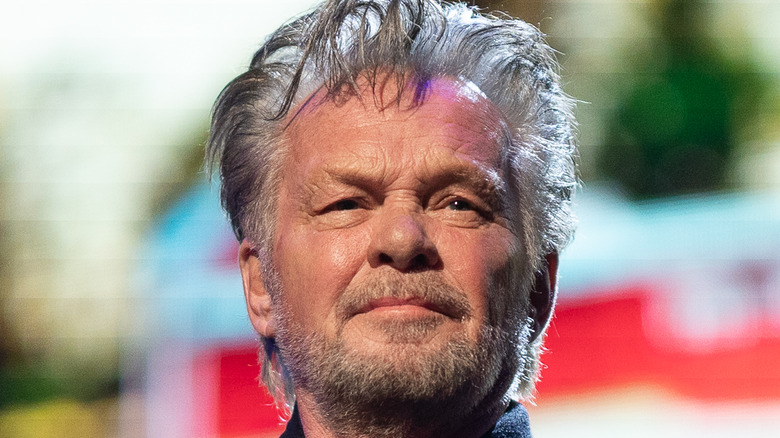 Mark Sagliocco/Getty Images
In 1979, John "Cougar" Mellencamp stormed the rock n' roll scene with his debut hit, "I Need A Lover." Since then, he's sold over 27.5 million records and become a regular jukebox hero (via The Hollywood Reporter). However, even for those at the top of the rock n' roll food chain, everyone has to start somewhere, and Mellencamp was no exception.
Mellencamp shared with inquirers a phone call he received shortly after his first record hit the charts — a phone call that he claims changed everything. His song's popularity found its way into the ears of some of the industry's heavy hitters, so after Billy Joel heard it for the first time, he felt compelled to commend the Indiana-based songwriter personally. "I don't even know how he got my number. I'm living in like a little teeny house in Bloomington, Indiana. And all of sudden the phone rings and he goes, 'Hey, it's Billy Joel.' (per Ultimate Classic Rock)"
Joel's kind words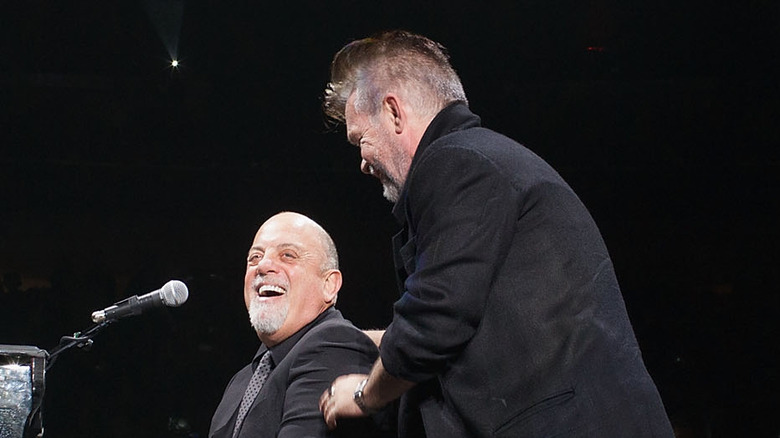 Myrna Suarez/Getty Images
Though skeptical at first, John Mellencamp soon realized that the person on the other end of the line was in fact the Piano Man himself. "He goes, 'Man, I love your new single,'" John recalled. "You never forget something like that" (via Ultimate Classic Rock).
At that point in time, Billy Joel was a highly-regarded and well-known songwriter who was climbing the musical ranks himself. Naturally, his words held powerful sway for a midwestern kid like John who was as green as the pastures of his home state. It's no wonder Mellencamp chronicles the call as such a precious memory to this day, and considers it a major catalyst for his success. Following the exchange, the two developed a deep and abiding friendship that has stood the test of time. In 2008, Billy Joel himself inducted John Mellencamp into the Rock & Roll Hall of Fame (per Rock & Roll Hall of Fame).