Is This Why Kat Von D Was Fired From Miami Ink?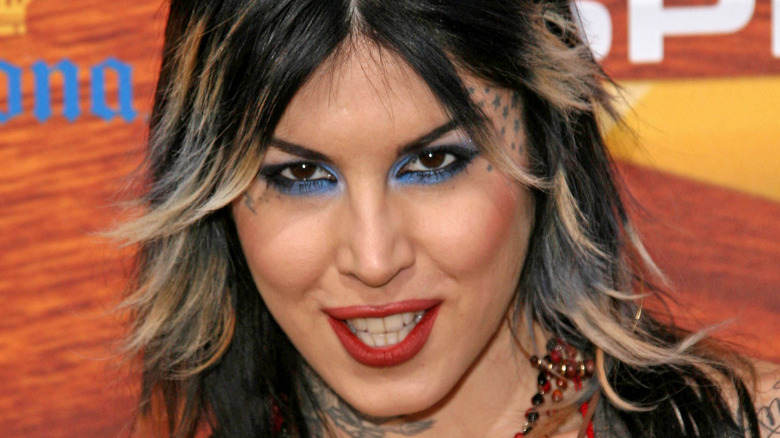 s_bukley/Shutterstock
Popular reality TV show "Miami Ink" on the TLC network followed a group of five tattoo artists as they set up shop in the trendy South Beach area of Miami, Florida (per IMDb.) A breakout star from the series was tattoo artist Kat Von D. In 2008, "Miami Ink" fans were shocked when Von D was suddenly fired from the tattoo parlor and left the show, which ended shortly thereafter. Quickly offered a spin-off series called "LA Ink," also on TLC, Von D returned to her California hometown, and for this reason, her sudden departure was chalked up to a bad case of homesickness (also via IMDb.) "LA Ink" was in production for only four seasons.
The truth about why Kat Von D was fired from her first reality show reveals there's a lot more to know about this controversial TV star than what was presented on the screen. In 2022, Von D put her LA mansion up for sale at an asking price of $15 million, as the New York Post reports. In 2020, she also distanced herself from Kat Von D Beauty, the cosmetic company she founded. Despite Von D positioning the executive shake-up at her company in positive terms, sharing on Instagram, "This past year has been of great change for me," many speculate that several of the issues Kat Von D faced in her new endeavors were similar to what producers confronted while filming the show that made her a star, per the New York Daily News.
Troubling allegations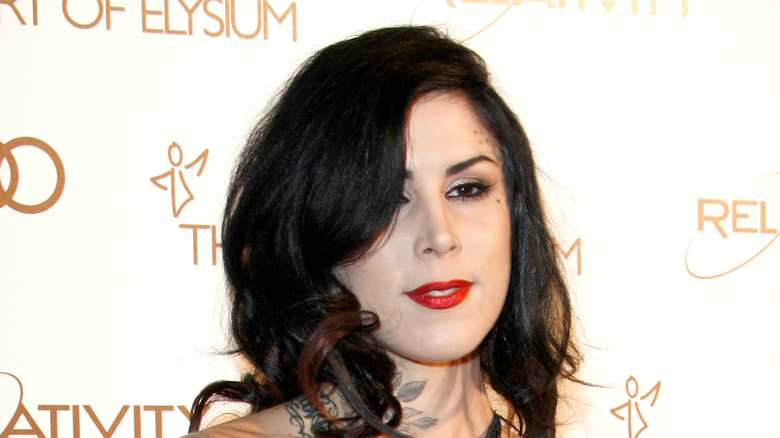 Kathy Hutchins/Shutterstock
According to Screen Rant, Kat Von D is currently managing her recovery from substance use disorder, but while she was filming "Miami Ink," Von D was in the throes of addiction. In addition to alcohol, Von D was also misusing diet pills at the time. According to Detox to Rehab, Von D has been sober since 2007, and in 2012, she spoke to Rosie O'Donnell about her recovery, "Personally, being sober means that I operate better and I function better; I believe I am meant to be that way," she said. "Perhaps I can lead by example by showing that if I can do it, you can do it too," Von D explained (via Detox to Rehab).
Most troubling of all, however, are allegations that the producers of "Miami Ink" downplayed several instances of anti-Semitic behavior on Von D's behalf, such as writing an anti-Semitic slur on her own headshot which was then given to her Jewish boss on the show, Ami James. She was also romantically linked to TV star, motorcycle mechanic and customizer Jesse James, who was captured on video in 2010 performing a Nazi salute while dressed as a Nazi, according to the New York Daily News. Since leaving "Miami Ink," she has also been criticized for her affiliation with the anti-vaxxer movement, though she denies that characterization. All combined, troubling behaviors like these likely led to Von D's sudden firing from the "Miami Ink" tattoo shop, and ultimately, the series itself.