This Is The Artist Stevie Nicks Wishes She Had Collaborated With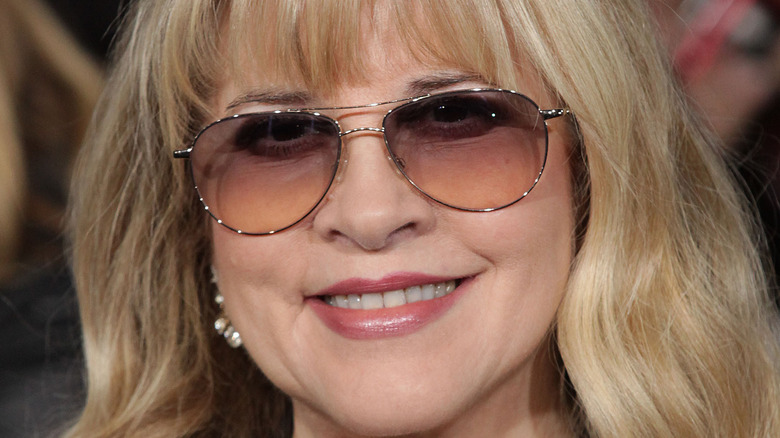 DFree/Shutterstock
Music legend Stevie Nicks went from being a Fleetwood Mac member to a successful solo artist in her own right (via Biography). All Music reports that in 1974, she and her longtime collaborator Lindsey Buckingham were asked to join Fleetwood Mac. A few years later, their album "Rumours" would sell millions and spawn several hits, including "Dreams." It would also earn them a Grammy. In 1981, Nicks decided to go solo and released her successful album "Bella Donna." In it, she collaborated with the likes of Don Henley and Tom Petty.
According to Musician Biographies, Nicks would resume her solo career throughout the '80s and '90s, while continuing to record with Fleetwood Mac. That is, until her addictions got the best of her. However, Nicks would bounce back into the late '90s and into the 2000s. In her 2001 album, "Trouble in Shangri-La," she worked with Sheryl Crow, Macy Gray, and more. In recent years, Consequence of Sound writes that she has done duets with popular artists such as Lana Del Rey and Maroon 5. However, there is one artist Nicks did not get to work with, and she deeply regrets it.
Stevie Nicks never met David Bowie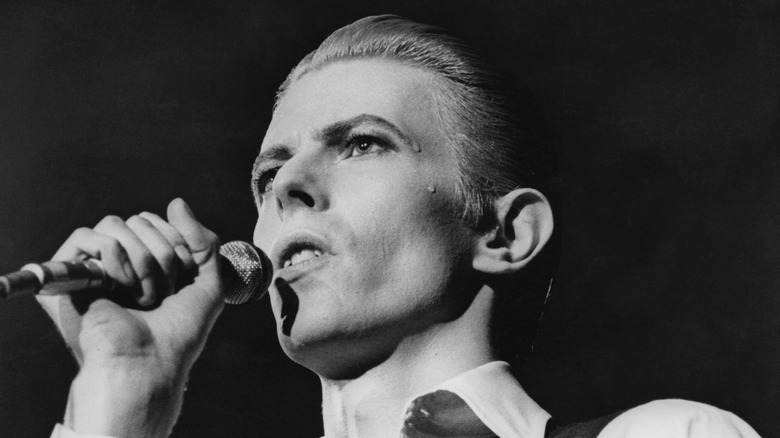 Central Press/Getty Images
In a 2020 interview with Dazed & Confused Magazine, Stevie Nicks spoke about her new single "Show Them the Way," and discussed the lows and highs of her career. She also expressed remorse for never meeting David Bowie. Nicks stated that if she had, she would have asked him to collaborate. According to Britannica, Bowie died in 2016 from cancer. Nicks has continually asked herself why she "didn't get on an airplane" to meet the late icon. She praised him for being more than a songwriter and referred to him as a "performance artist."
Per Showbiz Cheatsheet, Nicks and Bowie even had mutual friends, but somehow never crossed paths. Although she was a big fan, she admits that she "missed out on that." In a previous Rolling Stone interview, Nicks even spoke about her love for Bowie's 1983 horror film "The Hunger," calling it "amazingly beautiful." Despite not getting to work with Bowie, Nicks herself has continued to inspire a "younger generation" including Harry Styles. It's safe to say, that there will be many more future  collaborations to come.