Why John Mellencamp Wants To Distance Himself From Johnny Cougar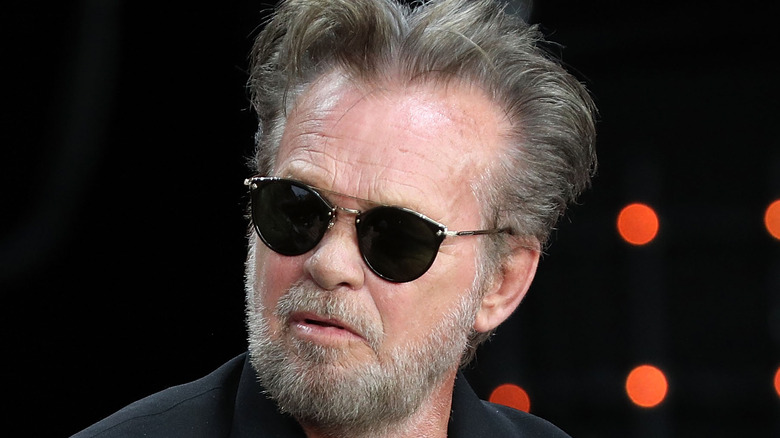 Taylor Hill/Getty Images
Americana. No-nonsense, back-to-basics rock 'n' roll. Little pink houses for you and me. These are just a few of the many things that pop into one's mind when thinking of John Mellencamp. For close to five decades, the Seymour, Indiana, native has been a mainstay of the heartland rock scene along with the likes of Bob Seger and Bruce Springsteen. While Mellencamp hasn't been a force on the pop charts in quite a while, you're sure to have heard at least a few of his classic hits, including "Jack & Diane," "Hurts So Good," and the aforementioned "Pink Houses." And you're probably aware that he's changed his stage name quite a few times since the start of his career.
As detailed by Ultimate Classic Rock, Mellencamp went through a laundry list of professional name changes since the mid-'70s. During his early hitmaking days, he was known as John Cougar. He would then tack on his surname for the first time on his 1983 album "Uh-Huh," which was the first release where he was billed as John Cougar Mellencamp. In 1991, he ditched the "Cougar" part of his moniker once and for all, and all albums since that year's "Whenever We Wanted" have seen him billed under his government name. But before all those changes, he went by the name Johnny Cougar, and if you ask him about that name, he'll have nothing nice to say about it. Here are the reasons why.
Nobody ever called him Johnny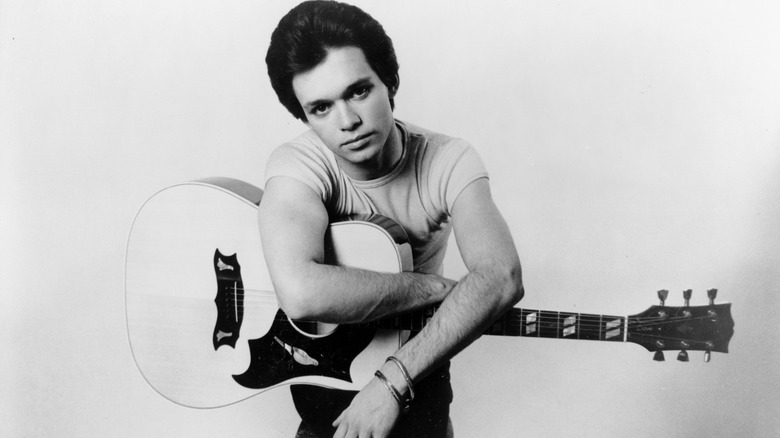 Michael Ochs Archives/Getty Images
Even today, it isn't uncommon for boys or men named John to go by Johnny. But what about John Mellencamp? According to Ultimate Classic Rock, Mellencamp's first manager, Tony DeFries, was impressed by the young man's singing voice and rugged good looks. However, he was apparently not a fan of his German surname, hence his decision to repackage him as the much more American-sounding Johnny Cougar. Mellencamp also revealed in an interview with American Songwriter that DeFries gave him the new name because he sounded "like a hillbilly" and wasn't ashamed of his Midwestern roots.
Either way, Mellencamp wasn't digging it one bit, for the simple reason that "No one's ever called me Johnny in my life," as he once said. It didn't help that he allegedly learned about his unwanted stage name only when he saw the cover of his debut album on MCA Records.
Then again, it could have been much worse for the up-and-coming rocker at that point in his career. As cited by Ultimate Classic Rock, MainMan associate Jamie Andrews once told Seventeen magazine that Johnny Cougar won out over other choices such as Johnny Indiana (Mellencamp's home state), Johnny Mustang (the horse or the car of the same name), and Johnny Puma (another big cat). He may not have liked his new moniker, but it's safe to say the erstwhile Mr. Cougar dodged a bullet on those alternate names.
Johnny Cougar's debut album was a flop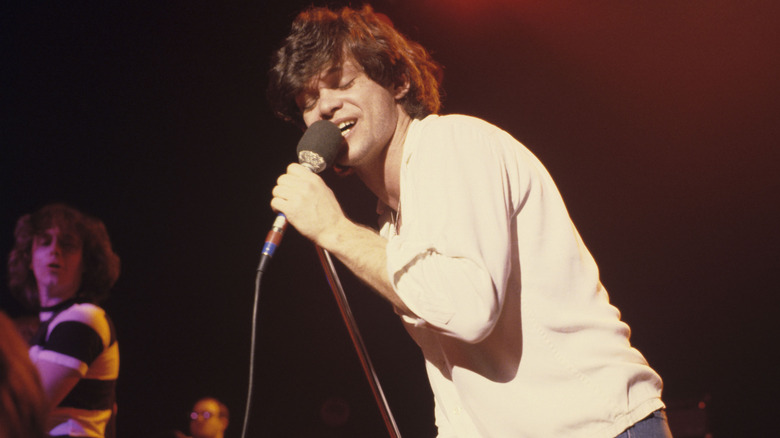 Tom Hill/Getty Images
In an interview with Rolling Stone, John Mellencamp made it clear that he disliked being called Johnny Cougar but noted that Tony DeFries gave him an ultimatum — use the stage name or return to anonymity in Indiana. Besides, he was so determined to make it big that he "would have signed the bottom of a shoe." Unfortunately, rock stardom had to wait, as that freshman release, "Chestnut Street Incident," sold a measly 12,000 copies, per Ultimate Classic Rock. 
Worse, the then-24-year-old was blasted by the press as a second-rate copycat of another young upstart who would also become legendary for his all-American sound — Bruce Springsteen. There was also DeFries' tendency to promote the raw, not-yet-polished Mellencamp with all sorts of hyperbole. "The most American artist I've seen since Bob Dylan," anyone? Mellencamp wasn't having it, and while he acknowledged his debut record wasn't any great shakes, he felt DeFries' strategy didn't do him any favors.
Due to the failure of "Chestnut Street Incident," MainMan balked on releasing Mellencamp's follow-up album, "The Kid Inside." (They eventually put it out in 1983 in an obvious cash grab.) He was then dropped by MCA and by MainMan, leaving him holding the proverbial bag. Starting all over again after being "washed up and over by [his] mid-twenties," Mellencamp went with a compromise of sorts when choosing a new stage name, calling himself John Cougar because, once again, he was a man who didn't do pet names. And when he finally switched to using his birth name (with no big cats joining the fun this time) in 1991, Johnny Cougar was finally, unquestionably in his rearview mirror.