The Surprising Age Gap Between Dick Van Dyke And His Second Wife Arlene Silver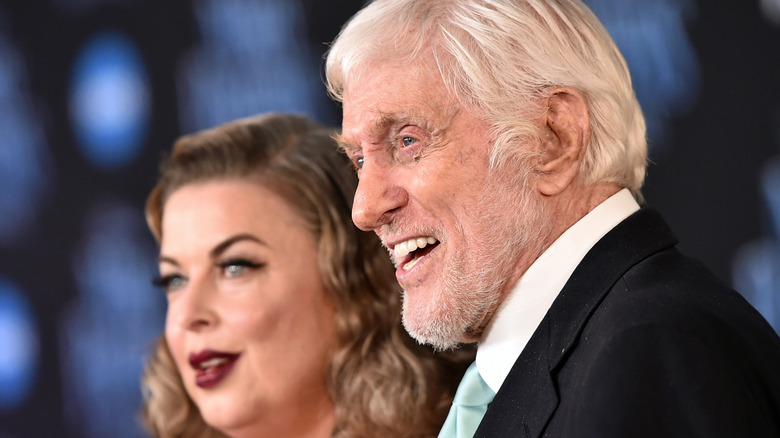 Alberto E. Rodriguez/Getty Images
Everyday life, history, and pop culture have shown on many occasions that love is a powerful force in human discourse. Age differences may seem to some like an obstacle that is either difficult or impossible to pass, but for others, they are nothing of the sort. In Hollywood, many individuals have made this known, with couples such as Hugh Jackman and Deborra-Lee Furness, Ryan Reynolds and Blake Lively, and Priyanka Chopra and Nick Jonas all having 10 years or more between them.
Veteran actor Dick Van Dyke had two long-term partners prior to 2012, when he married his current wife. Initially he was married to Margie Willet (with whom he had four children), until the pair separated due to his affair with actress Michelle Triola Marvin, with whom he remained in a relationship until her death in 2009 (via Cheat Sheet). Afterward he remained single until he married Arlene Silver, a celebrity makeup artist he met at the 2006 SAG awards and who is 46 years younger than he is.
For Van Dyke and Silver, 46 years between them means little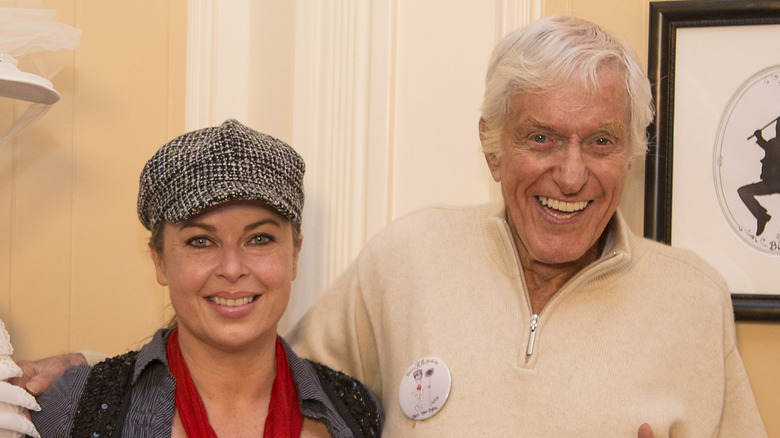 Handout/Getty Images
According to the couple's past statements, the generational gap between them has not been source of much division between them. When asked about their compatibility, Van Dyke insisted that her maturity and his "immaturity" helped to balance things out for them (via Parade). Even though their first encounter only lasted a few seconds, she left an impression on him and he hired her on multiple occasions afterward (these were professional instances, as he was still in a relationship until 2009). 
Van Dyke claimed that their age gap initially left Silver uncertain as to whether she should reciprocate his feelings, yet as reported in Suggest he eventually convinced her to give it a chance. Silver has since expressed similar happiness with their relationship, stating that Van Dyke is a fun person to be around and was a fortunate pick as her first husband. While claiming him to be very much "young at heart," she insists that their love is ultimately ageless (via Outsider).