Everything We Know About The Mighty Mighty Bosstones Breaking Up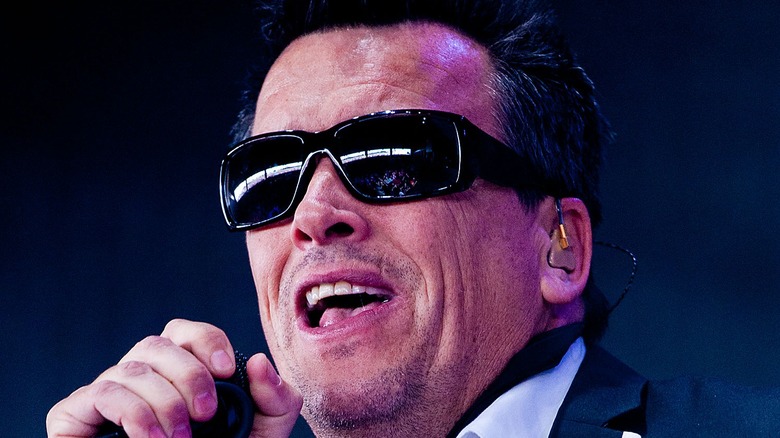 Jeff Fusco/Getty Images
Ska-punk luminaries The Mighty Mighty Bosstones have called it quits, according to Loudwire. Formed in 1983, the Bosstones had their biggest hits in the 1990s, including the chart-topping "The Impression That I Get" in 1997 from their fifth studio record, "Let's Face It." The Bosstones (lead singer Dicky Barrett is pictured above) are also known for several film soundtrack appearances from that time, and for performing as a band in the 1995 hit movie "Clueless," starring Alicia Silverstone, as Movie Cultist reports.
The band took a brief hiatus circa 2004, but by 2007, they were back at it, and had just released a comeback of sorts in 2021 called "When God Was Great" on Hellcat Records, run by Tim Armstrong from Rancid and Operation Ivy, among other notable bands. It was their 11th studio album in a four-decade career, according to Yahoo! Finance.
News of the band's dissolution came via a Facebook post. "After decades of brotherhood, touring the world and making great records together, we have decided to no longer continue on as a band," the update said.
Potential controversy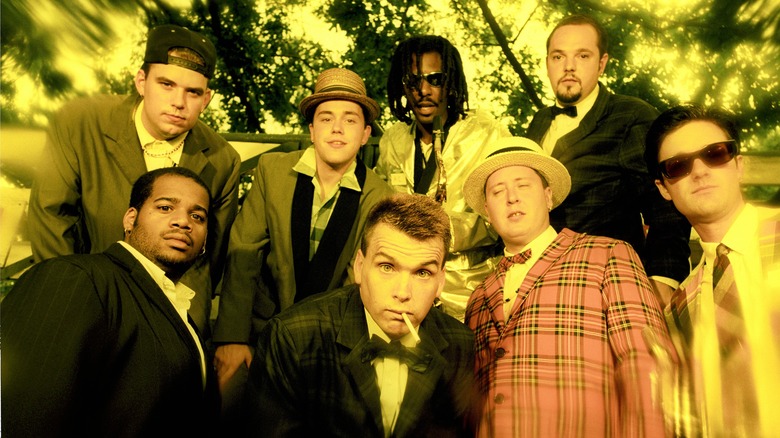 Bob Berg/Getty Images
Following the announcement that the Bosstones were no more, their social media update thanked fans for their continued support. No specific reason was given as to why the ska-punk outfit were no longer a band, but in response to the announcement, fans said on social media, "You guys provided me with some of the most fun musical experiences of my life," and "Thank you so much for all the great music and so much inspiration to ska-punk lovers all over the world!!" (via Facebook.)
According to Rolling Stone, one highly speculative motivating factor behind the Bosstones' breakup could be the involvement of Bosstones' singer Dicky Barrett in a video produced for Robert Kennedy Jr. 's recent anti-vaccine mandate rally in Washington D.C. (via CNN.) Whether that Dicky Barrett is even the same Dicky Barrett from the popular Boston band remains unconfirmed. According to AV Club, the Bosstones did not respond when asked if politics played a part in their decision to dissolve.