How France Celebrates Valentine's Day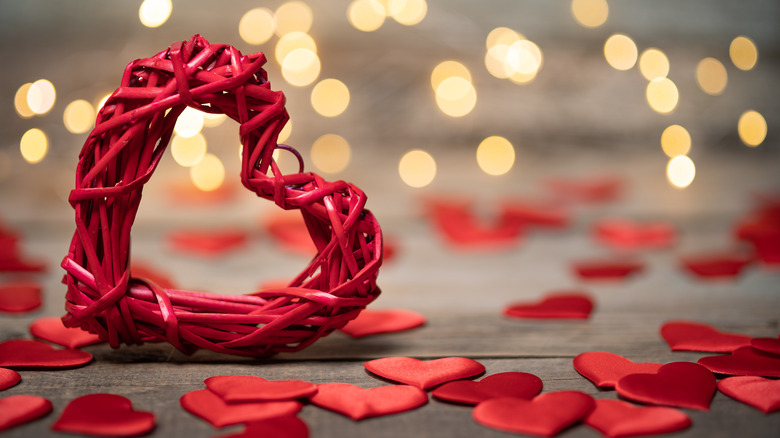 Tiplyashina Evgeniya/Shutterstock
Valentine's Day, at least as it's celebrated in the United States, occupies a weird sort of place where it's nominally a religious holiday — February 14 is the feast day of the Christian martyr St. Valentine, according to Catholic Online — but in practice is more of a cultural/retail holiday. Over the decades it's become a sort of all-encompassing celebration of love, from committed couples sharing gifts and sweet nothings with each other, even down to schoolchildren getting in on the act, sharing comical "valentines" and sometimes treats with each other. There's something of a cottage industry, according to Parents, of caregivers helping their children make with Valentine's cards, almost always for all their classmates.
In France, however, they take things slightly more seriously when it comes to Valentine's Day. It's most certainly not a children's holiday, save for the odd youngster who may be compelled to participate, and even some adults eschew it.
Only people who are in love participate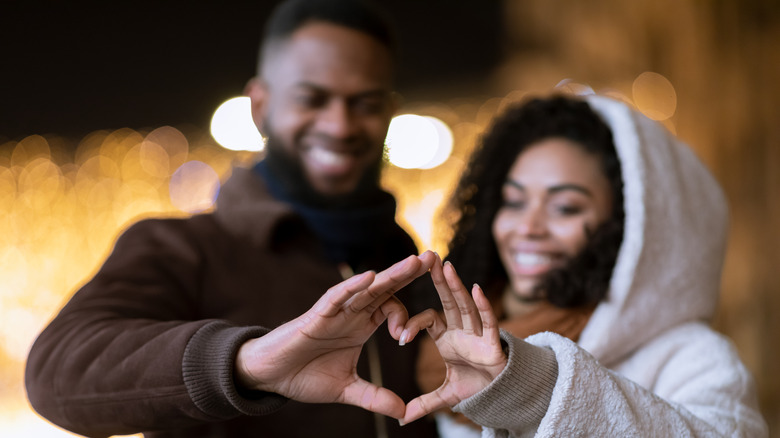 Prostock-studio/Shutterstock
In France, forget about fretting over making sure your child has enough Valentine's cards to give to her schoolmates. According to French Today, Valentine's Day in the land of baguettes and brie cheese is adult only. That's because only people who are actually in love — in a marriage relationship, for example — participate. Sure, the odd child or teen who is profoundly affected by a crush may give something to their beloved, but otherwise this is a grown-up's day. Further, don't give a Valentine's Day card to your French BFF, as you might here in the U.S. "just because," since over in France the recipient may not understand what's happening.
Apart from the adults-only nature of the day, it's pretty much the same holiday in both countries. According to Urban Insider, participants exchange gifts, nosh on chocolates, or may go out to a romantic dinner. In Paris, the City of Love, some restaurants may offer special Valentine's Day menus, and some cabarets may hold special shows in honor of the day.