The LA Hotel That Is Said To Be Haunted By Marilyn Monroe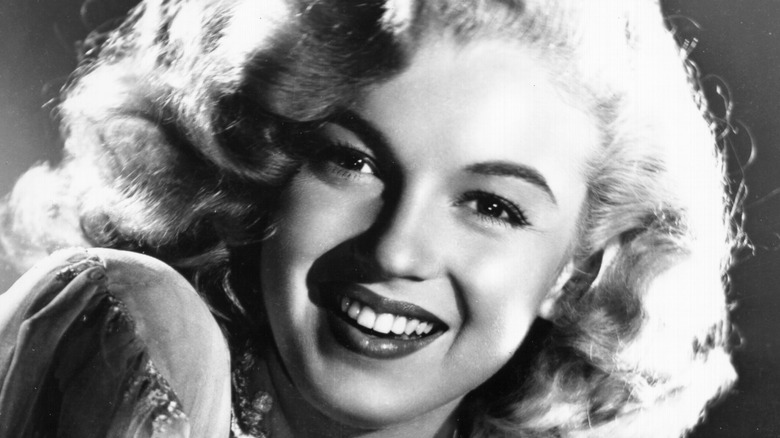 Michael Ochs Archives/Getty Images
There are many hotels that are said to be haunted by their former celebrity guests. For instance, the Las Vegas Hilton claims that Elvis Presley — who once occupied the penthouse — haunts the backstage of the theater where he often performed. Janis Joplin is rumored to haunt room 105 of The Highland Gardens in Los Angeles (formerly named the Landmark Hotel), where she died of an overdose. Some guests at the Chelsea Hotel in New York claim to have seen the ghost of Sex Pistols' Sid Vicious near the elevators (via Travel and Leisure).
There is one hotel in California known for being haunted by Marilyn Monroe. In the 1940s, Monroe was on her way to becoming the actress that she'd always wanted to be. She started her career as a model when she was discovered by a photographer who was taking photos at the factory where she worked, according to Live About. From there, Monroe was offered modeling jobs and soon, she was starring in movies. In the early days of her career, Monroe called the hotel located at 7000 Hollywood Boulevard — The Hollywood Roosevelt Hotel — her home.
Claimed sightings of Marilyn Monroe's ghost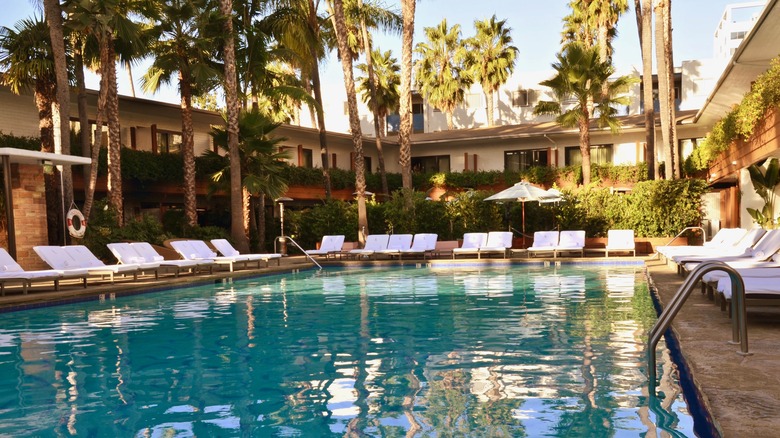 Edinburghcitymom/Shutterstock
The Hollywood Roosevelt Hotel first opened its doors in 1927, and it's famously known for the location of the very first Academy Awards in 1929. When Marilyn Monroe was modeling, she lived for a couple of years at The Roosevelt in the 1940s, according to Patch. The hotel's old pool was also the setting for Monroe's first magazine cover shoot. The aspiring actress stayed at a cabana on the second floor of the hotel.
Several guests and employees at The Roosevelt report seeing Monroe's ghost. One hotel attendant said that she saw the actress' reflection on the mirror that was once inside Monroe's room, as reported by Forbes. She looked around the room and saw that she was alone. The hotel has since been renovated, and one of the rooms is dedicated to the Hollywood star. The Marilyn Monroe Suite is a loft-style room that features vintage furniture and a balcony overlooking the pool (via The Hollywood Roosevelt).