How Investigators Closed The Cold Case Murder Of Krystal Beslanowitch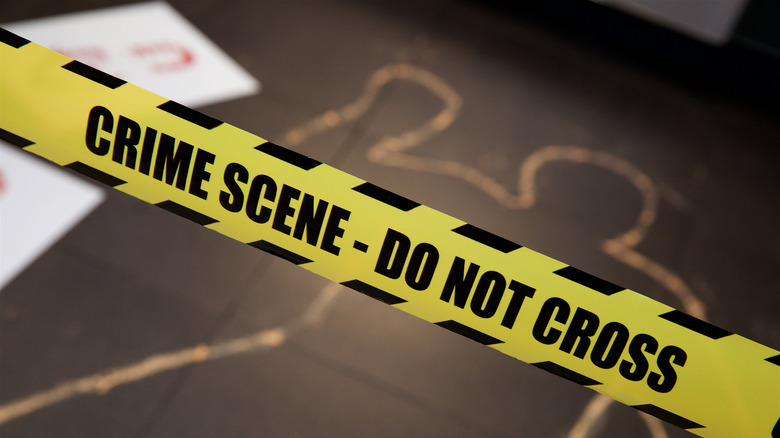 lensmen/Shutterstock
On December 15, 1995, a deceased young female was found by the Provo River in Utah. The body was nude and there were apparent signs of trauma on her body and head. Her injuries were so severe that her face was unrecognizable, and the autopsy concluded that her cause of death was blunt-force trauma, as reported by The Cinemaholic. The person's identity was difficult to determine, but there were photos of two tattoos released to the public to help identify her.
The previous day, 17-year-old Krystal Beslanowitch told her boyfriend Chris that she was heading out to purchase some food. By 11 p.m. that night, however, she hasn't returned and Chris started looking for her. The next day, Chris saw the photos of the tattoos on the news and contacted the police to say that the victim might be his girlfriend, whom she identified as Tracy Beslanowitch. Authorities contacted Tracy's family, but they said that Tracy was alive and well, but her step-sister, Krystal, was missing and was most likely the victim. According to Forensic Tales, Krystal often used her step-sister's identity. In fact, Chris wasn't aware that his girlfriend was named Krystal and always knew her as Tracy.
The investigation into the case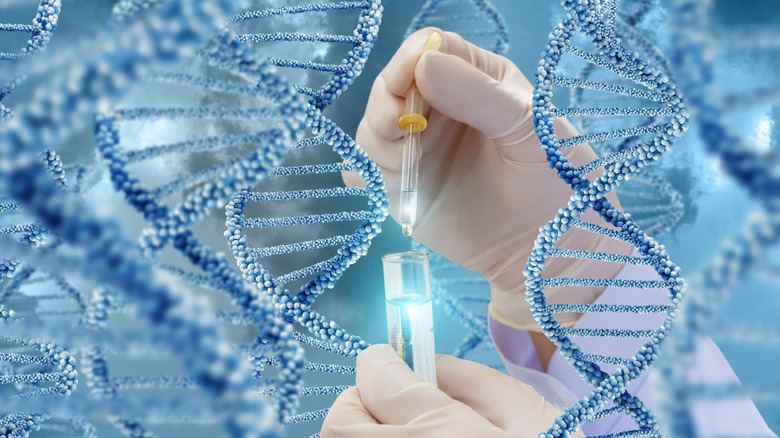 Natali _ Mis/Shutterstock
Investigators found a few pieces of evidence at the crime scene. Krystal Beslanowitch's socks were found nearby, and the granite rocks on the site had blood on them. Based on Beslanowitch's injuries, it was concluded that the rocks were used as the murder weapon, per The Cinemaholic. Beslanowitch's boyfriend Chris was investigated, but he was ruled out due to lack of means and motive. There was also a taxi driver known as Herb Fry who was looked into, as he was said to have had an interest in Beslanowitch, but there was no forensic evidence that tied him to the crime.
Years passed and Beslanowitch's case went cold. It was in 2006 when the case was reopened, and a couple of years later, the granite rocks were swabbed for DNA. In 2013, there was new technology that made it possible to further examine the DNA evidence left on the granite rocks as well as the scrapings collected from underneath Beslanowitch's fingernails, as reported by Deseret News. The technology used was from M-Vac Systems and made use of a wet vacuum to collect touch DNA from the granite (via M-Vac). The DNA profile was then uploaded to CODIS (Combined DNA Index System) and it matched a man named Joseph Michael Simpson.
Catching the perpetrator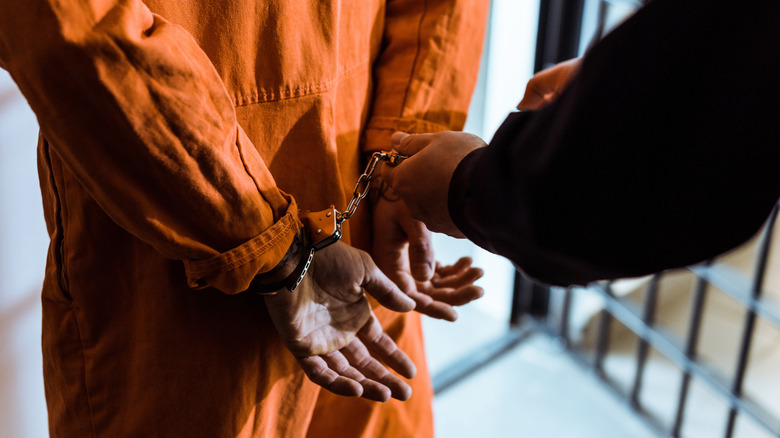 LightField Studios/Shutterstock
Authorities had to confirm what they had, and they needed Joseph Michael Simpson's DNA sample. Simpson had served prison time in the 1980s for murder, and when Krystal Beslanowitch's case was reopened, he was living in Florida. Investigators sought help from the Sarasota County police and Simpson was put on surveillance. Per the Deseret News, authorities were able to collect a sample of his DNA via a cigarette that he tossed after smoking. The DNA profile from the granite rocks matched Simpson's, and he was arrested for Beslanowitch's murder.
Before the DNA evidence was acquired, authorities handling Beslanowitch's case didn't have Simpson on their radar. According to The Cinemaholic, Simpson was out on parole when Beslanowitch's murder occurred, and investigators may not have apprehended Simpson if it wasn't for the vacuum technology. He was found guilty of murder and was sentenced to life in prison without parole. Beslanowitch's family was satisfied to know that Krystal's murderer was finally arrested even if it took 18 years to find him.