How Many Kids Does John Mellencamp Have?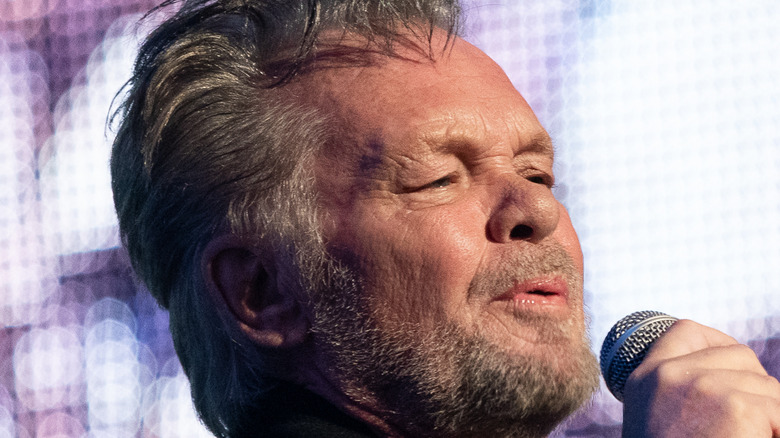 Mark Sagliocco/Getty Images
John Mellencamp began working in the music scene in the mid-1970s and paid his dues in New York City before securing management (via Biography). After a rocky first couple of albums and a hit in Australia, he burst onto the U.S. scene in 1982, with the album "American Fool" which spent 16 weeks in the top-10 U.S. Billboard album charts (via Ultimate Classic Rock). One of the key songs on that album is "Jack & Diane," a "little ditty" about Midwestern teenagers coming to terms with their impending adulthood.
In a way, it's kind of profound that one of Mellencamp's most enduring songs has to do with the transition from teenager to grown-up. That's because in 1970, when Mellencamp was 19, his then-wife, Priscilla Esterline, gave birth to the couple's baby daughter, Michelle, thrusting them into parenthood (per Closer Weekly).
And though his relationship with Priscilla didn't last, Mellencamp would go on to have four other children from two other marriages.
John Mellencamp has five children from three marriages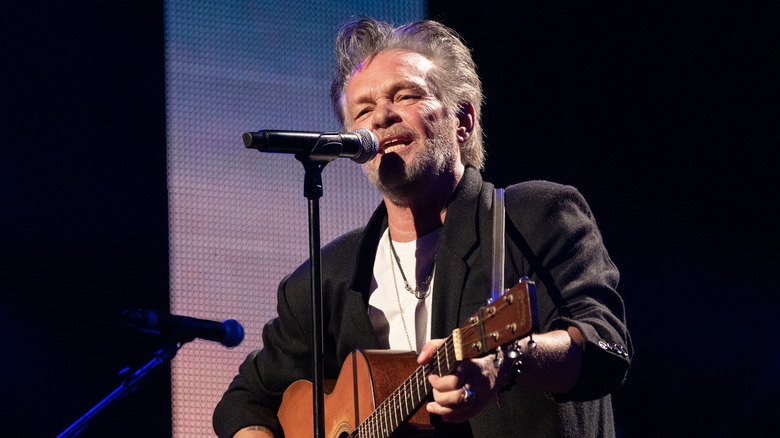 Mark Sagliocco/Getty Images
John Mellencamp's first daughter, as mentioned above, is Michelle Mellencamp. A 2021 Closer Weekly report mentions that she's generally kept her cards close to her vest when it comes to her private life, although she did reveal that she gave birth to her father's first grandchild. 
Mellencamp's second marriage to Victoria Granucci bore two daughters. The first, Teddi Jo Mellencamp Arroyave, has appeared on "Real Housewives of Beverly Hills" as well as making a name for herself in other media and ventures, according to Bravo. However, Teddi Jo's younger sister, Justice Mellencamp, seems to prefer the quiet life, like her half-sister Michelle (per Closer Weekly). 
Mellencamp's third marriage, to Elaine Irwin, produced two sons, Speck and Hud. In 2018, The Indianapolis Star reported that the two young men had gotten into an altercation at a Bloomington business, resulting in criminal charges for Speck. According to the Indianapolis Monthly, Speck is a visual artist. Hud, according to a LinkedIn profile bearing his name, is a "professional search executive recruiter."