The Mystery Of Joyce Carol Vincent's Death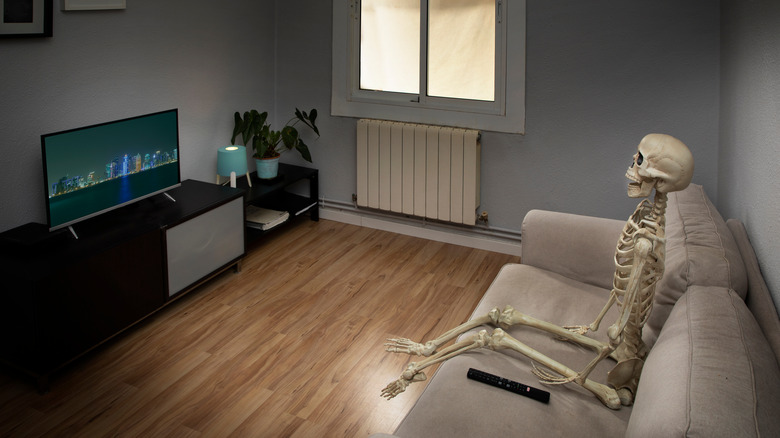 Tokyosoo/Shutterstock
On January 25, 2006, Joyce Carol Vincent, or rather what was left of her, was found in her North London apartment (via The Guardian). Officials had made their way in to evict her due to unpaid rent. What they uncovered, however, was nothing short of shocking. According to Ranker, the TV was on and tuned to the BBC. The sink was full of dishes and the mail had been piling up behind the door. Unopened Christmas presents were scattered on the floor. When investigators opened the fridge, they found food marked with expiration dates from 2003. Even more horrifying, Vincent's skeletal remains were lying on the couch.
All That's Interesting reports that Vincent's body was badly decomposed, which led investigators to conclude that she had been dead for three years. Dental records later confirmed that the remains indeed belonged to the 38-year-old. Foul play was quickly ruled and her death was deemed as a result of natural causes, per The Crime Scene. The real question, however, was how Vincent's death remained unnoticed for years. By all accounts, she had once been a beautiful and lively woman. For unknown reasons, Vincent had decided to isolate herself in the last years of her life.
Joyce Carol Vincent was an enigma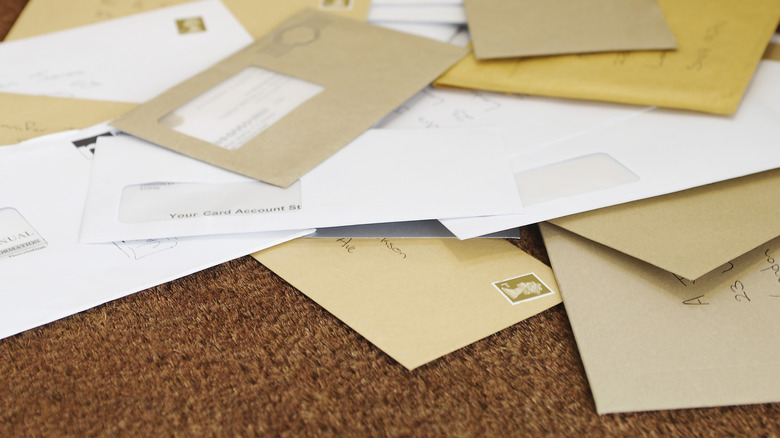 sirtravelalot/Shutterstock
According to All That's Interesting, neighbors didn't even realize Vincent had died. They believed a foul smell, which was likely her body decomposing, was the result of garbage bins and other "factors" (via Ranker). Vincent's former friends were utterly shocked to learn about her death. The Guardian reports that at one point, she had a high-paying job and a number of boyfriends. Vincent had met celebrities including Nelson Mandela and singer Betty Wright. Nonetheless, her friends felt like they didn't know her beyond the surface. Vincent later left her job in 2001 without giving a valid reason.
Although she portrayed herself as "bubbly," many believed there was much more going on that she did not disclose. Whatever the case, Vincent ended up in a shelter for victims of domestic abuse sometime after quitting her job. Per Historic Mysteries, some attribute her isolation to the abuse she endured. 
Others thought she had stopped contacting them simply because she was too busy. The Crime Scene reports that her own sisters had failed to reach her as they believed she did not want to be contacted. Sadly, the truth is Joyce Carol Vincent died alone in a shabby apartment, without anyone knowing. "Dreams of Life," a film that explores Vincent's death and paradoxical life, was released in 2011.