Which Military Branch Is The Oldest In The US?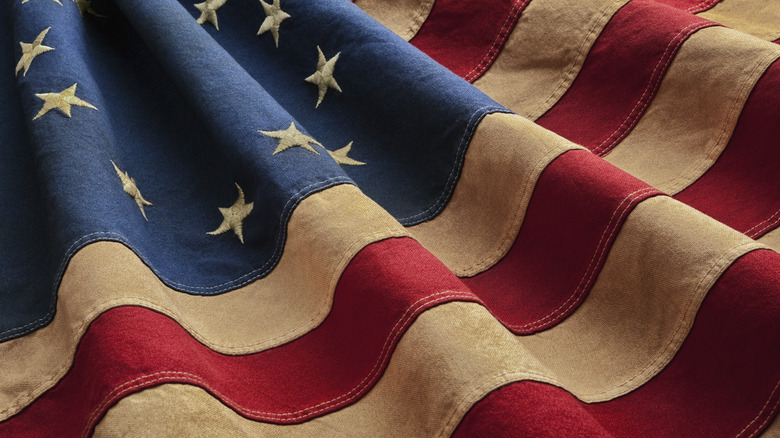 David Smart/Shutterstock
Now with six branches, including the Army, Navy, Air Force, Marines, Coast Guard, and the recently formed Space Force, the United States Armed Services are among the most robust the world has ever known, according to USA, the United States Government's official website. Saluting military service is one common way for American citizens to display their patriotism, and the history of each branch — save the Air Force and the Space Force, for obvious reasons — stretches back to around the same time, at the founding of the country during the Revolutionary War. There's one branch in particular, though, that's older than any of the other branches, and older than the United States itself.
Although the early branches of the U.S. Military were named somewhat differently than what they're known as today, what motivated the formation of each kind of service was the fight against the British for independence on behalf of the American colonies. The British were a naval power at that time, and so early on, the Continental Congress organized the Navy and the Marines, as Britannica records. There was also a need for ground forces during the Revolutionary War, however, and in 1775, the Second Continental Congress gathered to formalize a branch of the military armed services to support General Washington on the battlefield.
The Continental Army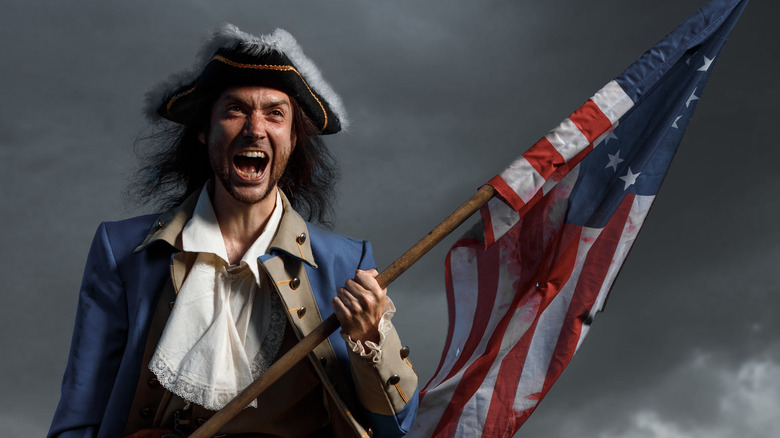 Fotokvadrat/Shutterstock
According to Britannica, the Continental Army, as it was called at the time, was a force of more than 20,000 militia members under civilian control, setting the precedent for the U.S. Military to remain under civilian command to this very day. George Washington was himself commander-in-chief of the Continental Army, and early success was mixed, according to the official Mount Vernon website. This is largely attributed to the fact that the Continental Army, the ancestor of the modern United States Army, was an all-volunteer force, poorly trained, and even more poorly equipped. Washington did what he could, however, and scored an early victory driving British forces out of Boston in 1776.
It was clear, though, that to win the war, the American Colonies needed a better organized army of its own, and the Continental Congress formed a dedicated and better-trained force of committed soldiers to aid Washington in the fight against the British. For this reason, January 1776 is considered the birthday of the modern United States Army, but in truth the forebear, the Continental Army, came one year earlier, via Britannica. Early versions of the Continental Marine Corps and the Continental Navy were also launched in 1775, in November and October respectively. But with a birthday of June 14, 1775, the Continental Army, which would one day become the modern United States Army is slightly older by a matter of months, and definitely older than the United States itself.