Inside Snoop Dogg And Kobe Bryant's Friendship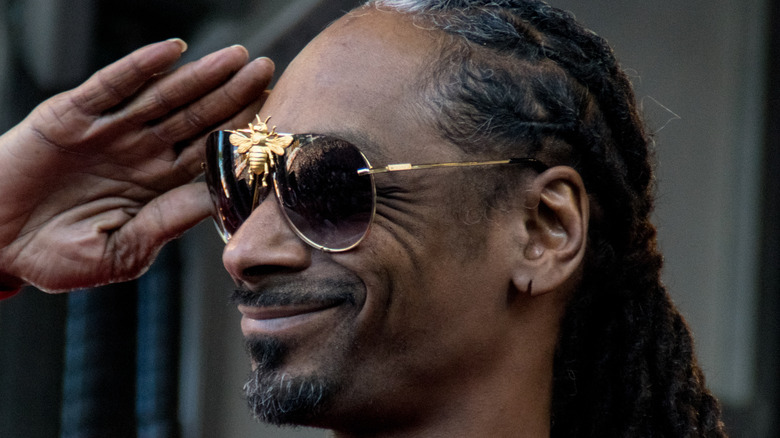 agwilson/Shutterstock
One is a platinum-selling hip-hop artist, per Classic Hip Hop Magazine. The other, a five-time NBA champion, according to Britannica. What linked Snoop Dogg and the late Kobe Bryant together? The City of Los Angeles, and an intense devotion to the Los Angeles Lakers, the team for which Bryant played throughout his entire career. Clearly, Snoop Dogg, who is an outspoken Lakers fan, respected Kobe — who died in a helicopter crash in 2020 alongside his 13-year-old daughter Gianna and all the other passengers — for his unparalleled on-court performance throughout the 20 seasons he played for LA (via StatMuse). But Snoop Dogg and Kobe Bryant were friends off the court as well, as one instance in particular reveals.
Along with a number of other celebrities, Snoop Dogg was distraught when news broke that Bryant, his daughter, and the other passengers in the helicopter had tragically died. In response, he wrote and performed a song for Kobe and got himself a new tattoo in honor of his late friend (via Sportscenter). Snoop Dogg made a point to not only attend the basketball star's farewell performance at the Staples Center, he also gave Bryant a gift to mark the occasion. The gift not only represented the friendship shared between the musician and athlete, but Snoop Dogg's loyalty to Lakers' purple and gold, via Basketball Network.
Snoop got him a tricked-out gift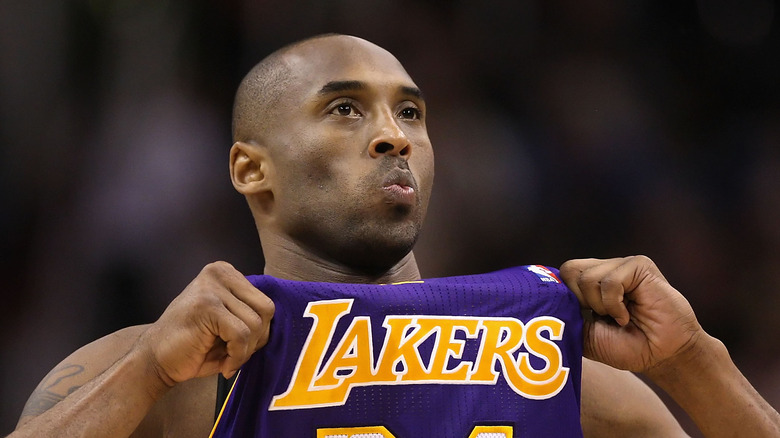 Christian Petersen/Getty Images
Although no one knows for sure exactly when Kobe Bryant and Snoop Dogg first met, the first inkling the two had bonded came about when popular memes were shared showing the two friends having fun together right around the time Kobe retired. Snoop Dogg also remembered an early experience with Bryant on "Watch What Happens with Andy Cohen," on the first anniversary of his death, calling Bryant a "great guy," and adding, "I am happy I met him in real life ... That's my guy," per Basketball Network.
To really express the impact Bryant had both on the Lakers and for himself as a fan and friend, Snoop gave the star a retirement gift unlike any other: A 1967 Pontiac Parisienne Convertible. That would be an awesome enough present as is, but Snoop Dogg took it one step further, customizing the vehicle with a mural on the hood depicting Lakers' luminaries like Bryant, as well Snoop Dogg himself. The classic car was also painted in Lakers colors and a purple soft top. After receiving the gift from his friend, the late Kobe Bryant called it an "unbelievable retirement gift from my man Snoop," as HotCars reports.