Why Marlon Brando Used Cue Cards While Acting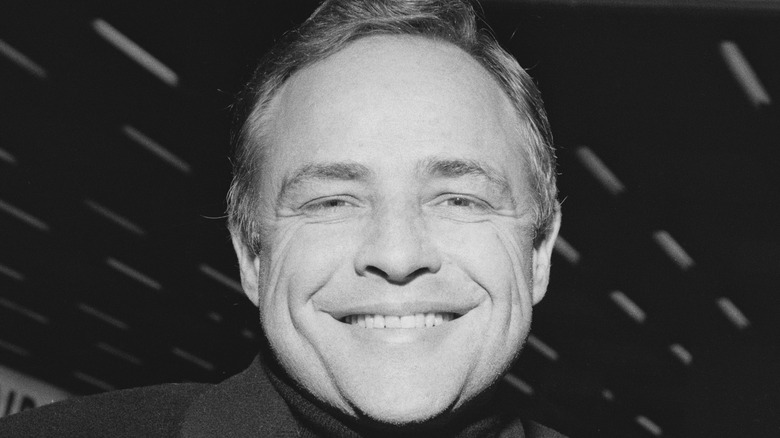 Dove/Getty Images
Marlon Brando is one of the most iconic and celebrated actors in Hollywood history. His credits are enough to make any cinephile drool: "The Godfather," "The Godfather: Part II," "Last Tango in Paris," "On The Waterfront," and "Apocalypse Now," just to name a few.
The legendary actor died in 2004, and was known for some unusual habits onset and was sometimes notorious for being tough to work with, especially toward the end of his career. In the mid-'90s, he appeared in the notoriously ill-fated adaptation of H.G. Wells' novel "The Island of Dr. Moreau." According to the film's screenwriter Ron Hutchinson in a piece by The Guardian, Brando weighed nearly 300 pounds and wouldn't come out of his trailer on the movie's sets on the Great Barrier Reef and northern Australia. "​​Brando was only answering the door when the pizza man came," Hutchinson said.
On that film, one of the last of Brando's storied career, he also refused to read written lines, instead demanding to improvise his dialogue. This wasn't the first strange dialogue-related habit that Brando is remembered for.
Brando liked using cue cards simply because he liked being able to read his lines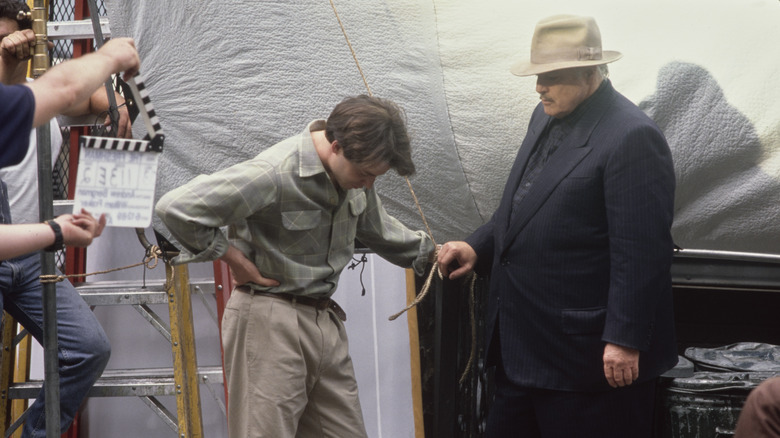 Michael Ochs Archives/Getty Images
One of Brando's unusual working habits was using cue cards when shooting scenes. This was something that, according to Time, Brando had started doing even in the early part of his career. Of course, some thought this was because Brando was lazy and simply didn't feel like memorizing lines. When asked about it, he reasoned that he liked having his on cue cards "Because I can read them that way." When you're one of history's greatest actors, that's as good a reason as any.
However, this meant that film crews needed to develop creative ways of placing cue cards where Brando could see them easily but were not visible in any shots. When shooting "The Godfather" cards were taped to the wall hidden by a lamp or sometimes held just off-camera. Perhaps the most notorious placement came when Brando's co-star Robert Duvall held the lines that Brando would read in his portrayal of Don Vito Corleone directly across his chest.