How Many Years Has Vladimir Putin Been President?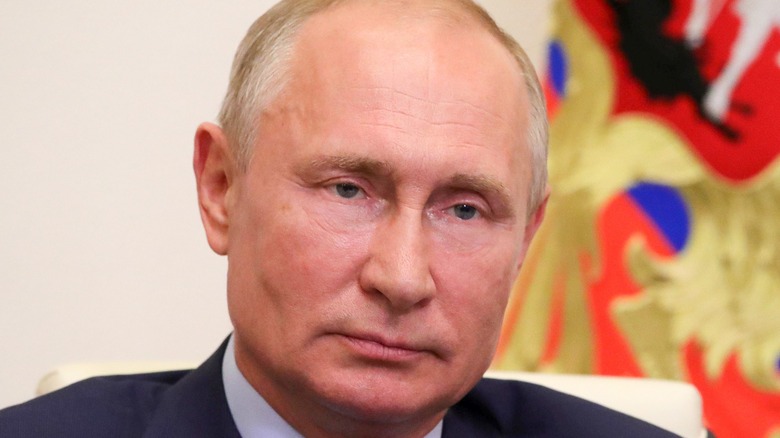 Photographer RM/Shutterstock
Every narrative needs a villain, and for the past decade or so, the villain in U.S.-Russian relations has been Vladimir Putin. In late 2021, early 2022, Russian troops began amassing along the Ukrainian border for the second time in a decade, threatening war and putting the former KGB agent as the public face of Russian hostility against Eastern Europe and NATO. Meanwhile, Putin continues to insist that Russia is doing nothing wrong and is simply trying to reclaim what was and is rightfully theirs, as The New York Times notes. Further, Russia's domestic policies under Putin have drawn the ire of international observers, as Amnesty International reports.
Perhaps one of the reasons for Putin's staying power as a villain is his longevity in office. Many Americans would be hard-pressed to name the person who preceded Putin in his job, which is hardly surprising considering that the last time Putin wasn't the leader of Russia was during the Clinton administration.
Putin has been president for about 18 years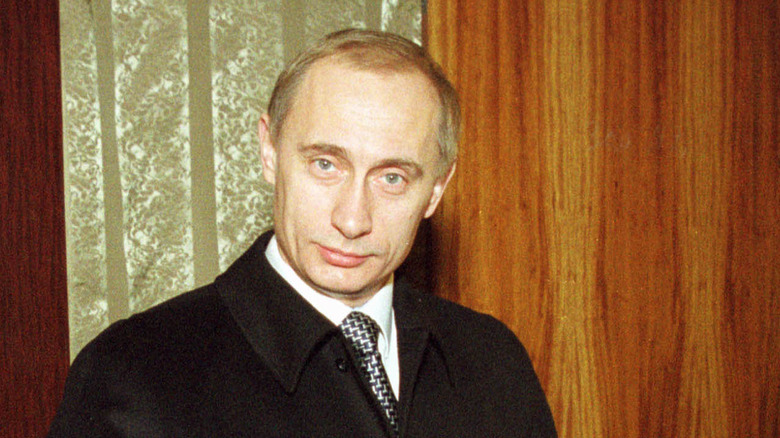 Oleg Nikishin/Getty Images
Vladimir Putin has been president for about 18 years. His rise to the top all started back in 1999 when he was a little-known official in the Russian government. However, that all changed when he was appointed prime minister by then-President Boris Yeltsin, according to The Sun. In 2000, he ran for president and won, and emerged victorious again in 2004, this time receiving 70 percent of the vote, which allowed him to consolidate his power (via The New York Times). 
In 2008, Putin was forced to step down as president due to term limits but was quickly appointed prime minister by then-president Dmitry Medvedev, as The Guardian reported. In 2012,  Putin was again elected as president, this time with changes to the Russian constitution allowing the president to serve six-year terms instead of four-year terms; he won again in 2018, this time with an estimated 60 percent of the vote. That meant that Putin would have to vacate the office in 2024, but even more changes to the Russian constitution have been affected since then, and one change allows Putin to hold on to power until 2036, when he'll be in his 80s.