Who Will Eventually Replace Vladimir Putin?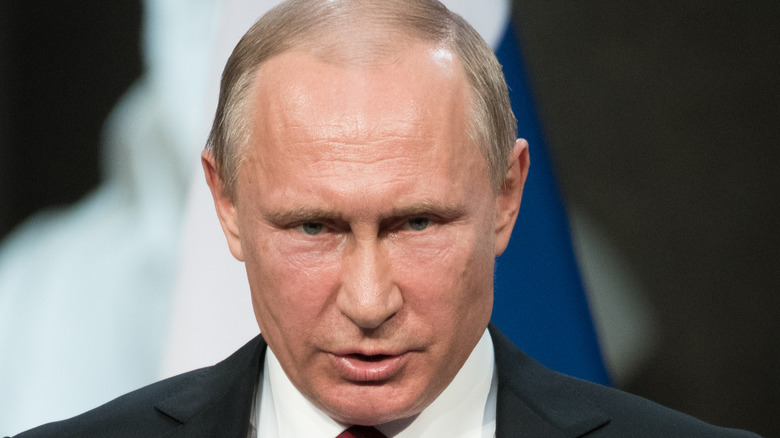 Frederic Legrand - COMEO/Shutterstock
In Russia, the leader is chosen by popular election (per Britannica), so Vladimir Putin theoretically could not actually name his successor, unlike, say, the Kim family in North Korea, per Bloomberg.
However, Russia has only ever had three presidents. Before that, it was led by various Soviet premiers, and prior to that had an unusually long-lasting monarchy. Since its first president, Boris Yeltsin, each was promoted to their position prior to the national election. This works because constitutionally (per Radio Free Europe / Radio Liberty) the president of Russia can appoint a temporary successor, who takes over in the event of the president's resignation and can hold office for three months before an election needs to be called. Imagine if the United States president were to resign near the end of their term so their vice president could assume the presidency before the next election.
Though Putin's term in office is due to end in 2024, Russia changed its constitution in 2020, allowing the Russian president to potentially remain in office until 2036 (per Reuters). A lot could change before 2036. Who might be his likely successors?
President-for-life Putin?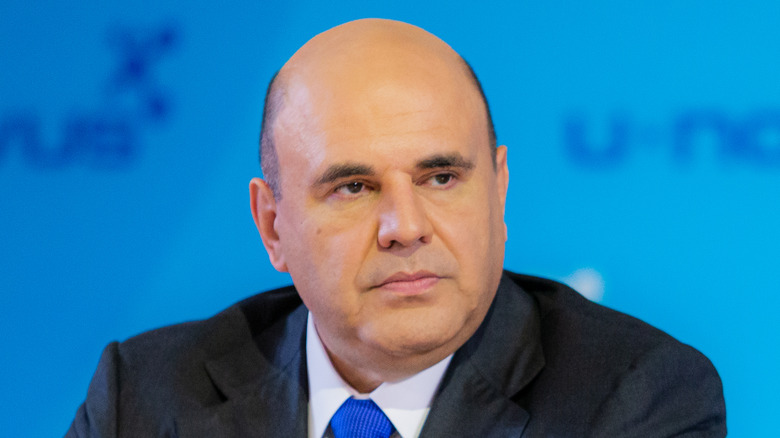 Dmitriy Kandinskiy/Shutterstock
Putin, who as of February 2022 is in his late 60s, may eventually be forced out of office due to his advancing age. But for now, he is promoting Russian politicians aligned with his vision of a possibly lifelong grip on power while forcefully cracking down on opposition leaders, such as the opposition leader ​​Alexei Navalny, who survived an alleged assassination attempt by a Putin security group and was later jailed (per The Washington Post).
The current prime minister is Mikhail Mishustin (above), and if Putin were to suddenly die or be incapacitated, Mishustin would theoretically take over, according to Insider. But Mishustin lacks a broad base of support — he was picked for the position by Putin from relative obscurity. (An intelligence officer told Insider that this was by design — having a promising heir would be "an invitation to a coup.") According to Politico, other possibilities to succeed Putin include the 61-year-old Moscow Mayor Sergei Sobyanin, the 64-year-old popular defense minister Sergei Shoigu, and even, potentially, one of Putin's former bodyguards.
"A time will come when, I hope, I can say that such and such a person is worthy in my opinion of leading such a wonderful country like Russia, our homeland," Putin said in 2021 (via Reuters). Until that time comes, the future leadership of Russia ultimately remains a mystery.