How Michael Landon Really Felt About The Tabloids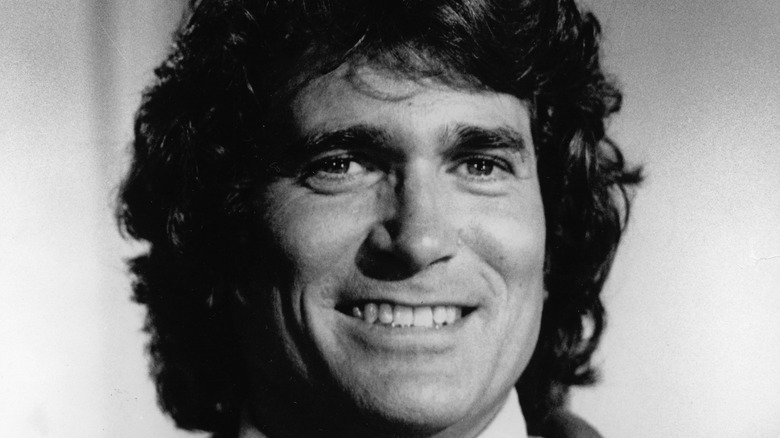 Nbc Television/Getty Images
"Little House on the Prairie" star Michael Landon did not mince words about the tabloids. 
In 1991, the actor was diagnosed with inoperable cancer, as the Orlando Sentinel reported at the time. But in his first public appearance following the diagnosis, he had harsher words for the tabloids than for the disease. He told "Tonight Show" host Johnny Carson that reading the headlines about his diagnosis was worse than actually being sick, according to Showbiz CheatSheet. "It's unbelievable," Landon told Carson, as the Orlando Sentinel reported. "That's the cancer. That's the cancer in our society."
Landon was upset because some tabloids were counting down the days until his death. He was worried that the headlines would frighten his children and also thought some of the stories being printed about him were ridiculous. One suggested that he wanted to have another child with his wife Cindy Clerico so that she would have something to remember him by, which he dismissed. "I mean, I got nine kids, nine dogs, three grandkids, one in the oven, and my wife Cindy needs something to remember me by?" Landon asked incredulously. 
Tabloid fodder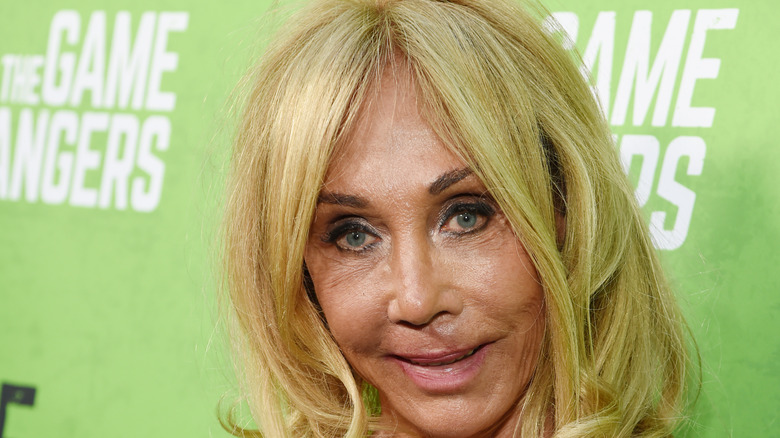 Michael Kovac/Getty Images
Michael Landon's contentious relationship with the tabloids started before his diagnosis and even continued after his death. Negative headlines began to pile up in the 1980s when Landon began an affair with a "Little House on the Prairie" stand-in named Cindy Clerico, according to Showbiz CheatSheet. This eventually prompted him to ask for a divorce from his second wife Lynn Noe. The scandal cost Landon millions of dollars and several endorsements. 
Landon died on July 1, 1991, according to People. But his widow carried on his feud with the tabloids. In 1999, she sued the Globe for $5 million because of how it portrayed her relationship with Landon, People reported at the time. The tabloid had falsely claimed that her husband was mixed up in "such things as illegal drugs and pornography." 
"I am outraged that the press feels that it can make any statements it wants about a person, no matter how damaging and no matter how false, when that person is dead and unable to defend himself," Cindy said.