The Truth About Jean Mary Townsend's Unsolved Murder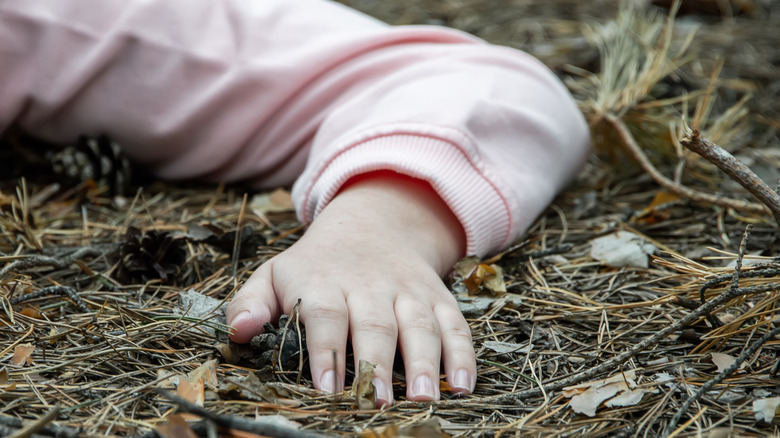 Valeriya Popova 22/Shutterstock
Born in 1933, Jean Mary Townsend was a typical English girl (via Ruislip Online). She lived with her parents in South Ruislip and in 1954, the 21-year-old was working as a "theatrical costumier" on London's West End. Tragically, her young life would come to an end that same year. According to Unsolved Murders UK, Townsend spent the evening of September 14 with friends at a club near her work. She left at about 11 p.m. and was last seen leaving the South Ruislip station. Townsend walked in the direction of her home, but never made it.
MyLondon writes that her body would be found nearby the next morning, on September 15. Townsend was, for the most part, fully clothed. Only her shoes and her stockings had been removed and placed by her body. There were no signs of sexual assault and the cause of death was strangulation. It was later discovered hat Townsend had been murdered with her own black and gold silk scarf. A witness later came forward and stated that they had heard a woman screaming the night Townsend had been murdered. Most importantly, they  had also heard two male voices arguing and one of them had an American accent.
It was theorized Jean Mary Townsend was murdered by an American serviceman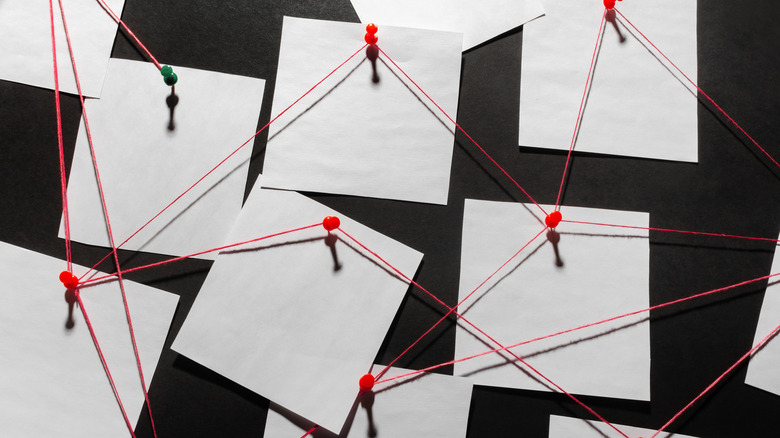 breakermaximus/Shutterstock
According to Ruislip Online, American servicemen stationed nearby became the murder investigation's focus. Shortly after, several women came forward and said they had been approached by "strange" men close to where Townsend's body had been found. MyLondon reports that they specifically mentioned a man with a "high forehead" who had an American accent and an American car.
The Mystery Box reports that police were later given clothes from a dry cleaner that were blood stained, and had been brought in by a man with a similar description. Police would take "over 600 statements" during the investigation (via Unsolved Murders UK). They believe that Townsend did not know her killer and was most likely offered a ride after she left the station or was forced into a car. Ultimately, police said they did not believe an American serviceman was involved after all.
Despite these details, Townsend's case would go cold. In 1982, it was revealed that there had been several anonymous calls made regarding Townsend's murder. Nothing would come from them, however. Her clothes were later tested for DNA in the 1990s to no avail. Oddly, in 2005, a request for Townsend's files via the Freedom of Information Act was refused. As of 2022, her case still remains unsolved.