Were Marlon Brando And Frank Sinatra Friends?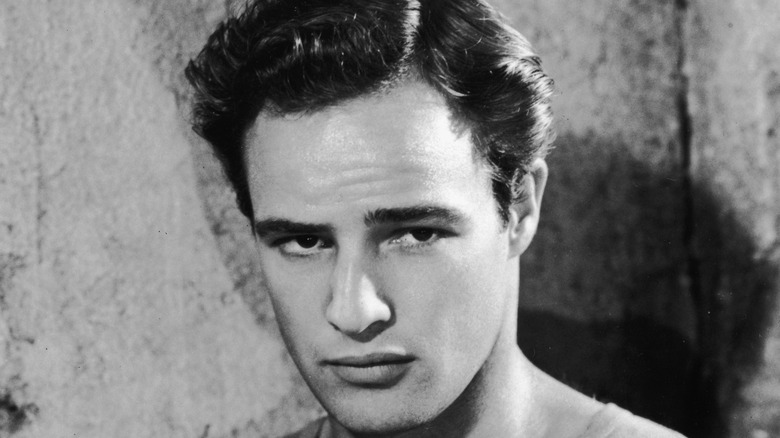 Hulton Archive/Getty Images
IMBD considers Marlon Brando to be the greatest movie actor of all time, an icon to whom all other actors can only hope to measure up. His early roles in films like "A Streetcar Named Desire" and "On the Waterfront" gave him a reputation for being a brooding, methodic actor. This made Brando's decision to star in the musical comedy "Guys and Dolls" all the more puzzling (via Express). However, a behind-the-scenes feud offers some explanation as to why Brando took the role.
Prior to filming "Guys and Dolls," Brando played the lead role in "On the Waterfront." Crooner-turned-actor Frank Sinatra was originally cast as the lead for the film and disliked Brando for clenching the role instead. Sinatra was even more angry when Brando received a role alongside him in "Guys and Dolls" while Brando himself admitted that he did not have a pleasant singing voice (via Cheatsheet). What's more interesting is that fellow actor Cary Grant suggested that Brando take the "Guys and Dolls" role solely to anger Sinatra, as explained in the biography "Brando Unzipped" by Darwin Porter. Sinatra and Brando were not friends in the slightest even before their time onscreen together even began.
Marlon Brando and Frank Sinatra were not friends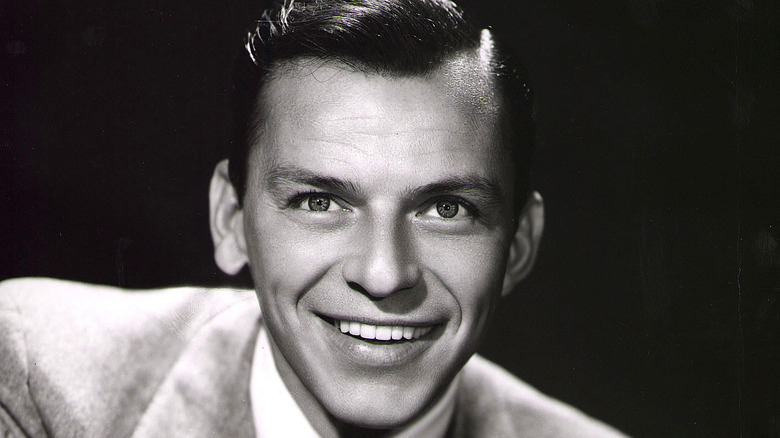 Hulton Archive/Getty Images
On set of "Guys and Dolls," Frank Sinatra and Marlon Brando pushed each other's buttons. Sinatra called him "Mumbles" and Brando purposefully messed up his lines to force Sinatra to keep reshooting a scene wherein he had to eat cheesecake. Things continued to heat up. Close friend of Brando, Carlo Fiore, began to fear that Sinatra might "order his goons to beat up Marlon." Fiore was onto something. After Sinatra's estranged wife was seen in Brando's dressing room (which added to Sinatra's contempt for Brando), three men abducted Brando while he was out on his motorbike. Once they released him, Brando told Fiore that the men threatened to either kill him or castrate and cut his face (via Express).
Brando never accused Sinatra of sending the men to kidnap and threaten him, but Fiore always believed that Sinatra was behind the frightening ordeal, as he had threatened people in the past and clearly detested Brando (via Today Headline). For the rest of the "Guys and Dolls" filming, Brando hired a bodyguard, and though the film was a success, Closer Weekly explains that Sinatra and Brando never worked on another project together again.