Is This Really Vladimir Putin's Palace?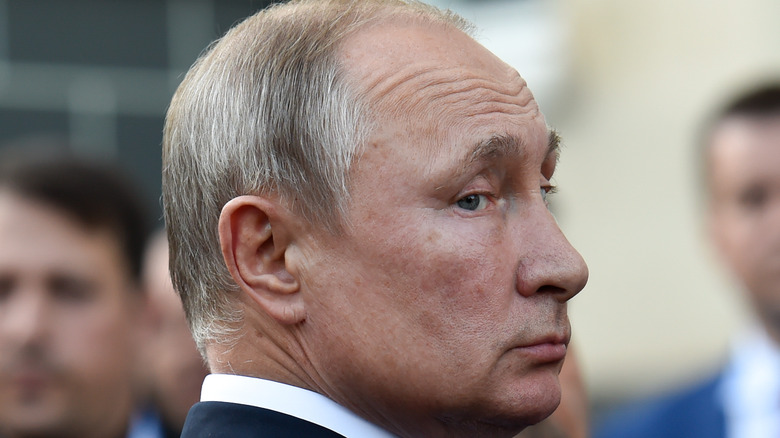 Asatur Yesayants/Shutterstock
In early 2021, Alexei Navalny, a Russian lawyer, opposition leader, and anti-corruption activist released a video online depicting what he claimed to be Russian President Vladimir Putin's opulent palace on land that is meant to be used for "research and educational activities," according to Russia's Federal Security Service (FSB), as Radio Free Europe reports. The large parcel in question is also a short distance away from the Black Sea and the popular Russian resort town Gelendzhik. Navalny's online video went viral, and in response, Russian TV produced a report of their own amid massive protests, presenting a very different version of the palace in question, as well as the land where it stands.
The sheer scale of the estate was underscored by Navalny in his online footage, alleging the structure was built with more than $1.37 billion in bribes, per the BBC. While hospitalized in Germany for a mysterious nerve agent attack, Navalny failed to report for a prison sentence in Russia, and for this reason, the activist is currently jailed, per Reuters. With his online video accumulating more than a million views, Russian billionaire and long-time associate of Putin, Arkady Rotenberg said the building was his and not Putin's at all, and that the structure and estate are not nearly as nice as Navalny's viewers believe, per the New York Post. But according to the BBC, the understated imagery in the Russian TV report was possible due to the fact the palace and nearby structures were being rebuilt.
It allegedly has a mold problem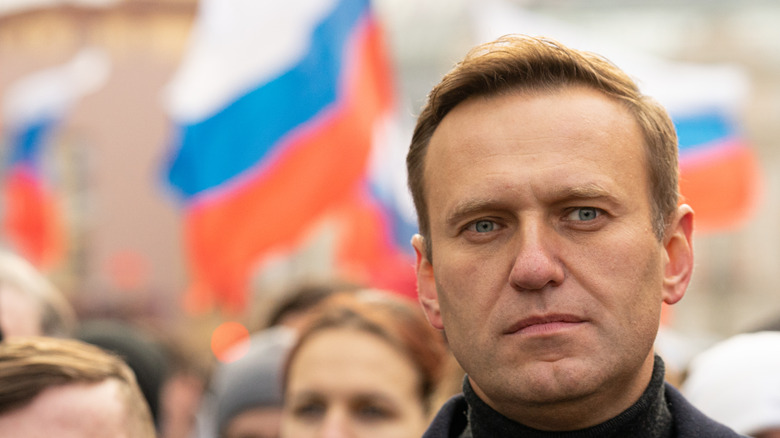 Gregory Stein/Shutterstock
According to Alexei Navalny (pictured above), the Putin palace and grounds include lavish details such as a private helicopter pad, outdoor amphitheater, and even a hockey rink. In contrast, the footage presented on Russian TV showed bare concrete walls, and the Kremlin denied everything else Navalny alleged. Since then, though, workers confirmed that much of what Navalny depicts is in fact accurate, and the ramshackle imagery from the state-sanctioned story came about because of extensive renovation on the building from 2005 to 2020 due to mold infestation, as the BBC explains.
One construction worker claimed that in 2011, he worked on the project and likened the experience to what building the ancient Egyptian pyramids might have been like, with roughly 1,500 employees from all around the former Soviet diaspora employed in the work. Curiously, certain areas were also built and demolished only to be reconstructed, and all signs of the project and the structures in question were cloaked from view, such as a floor-level pool and a gym built from marble. The source told the BBC, "You couldn't even tell it was there."