Did Clark Gable Make The Same Movie Twice?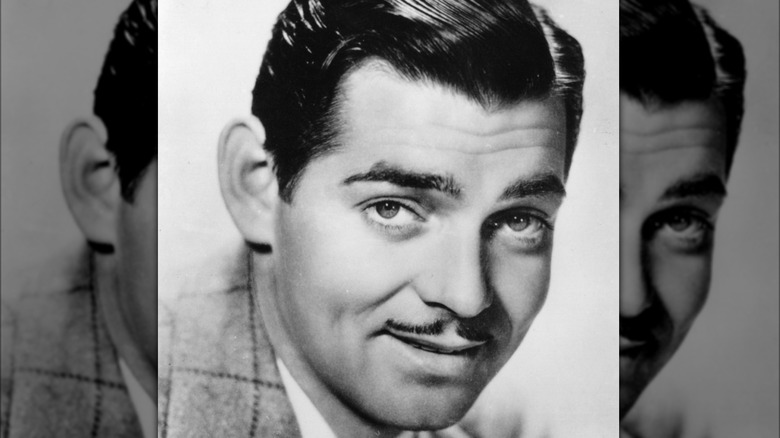 Hulton Archive/Getty Images
Hollywood has a habit of remaking hit films. If a film was successful once, then surely it will make big at the box office the next go round. And that seems to be the case with two of Clark Gable's films made roughly 20 years apart. They both use Wilson Collison's play "Red Dust" as their source material, despite the fact that (per Playbill) the stage version only lasted for eight performances.  
Gable first finds himself in a romantic dilemma in 1932's "Red Dust" (via The New York Times). Set in French Indochina, Gable's character, Dennis Carson, runs a rubber plantation and is somewhat involved with a local sex worker named Vantine, played by Jean Harlow. But Carson soon falls for a new arrival on the scene, according to the American Film Institute (AFI). The object of his affection, Barbara, the wife of his surveyor, Gary Willis, is played by Mary Astor. Initially Carson wants to be with Barbara, but he can't bring himself to break up her marriage. Barbara doesn't take the news well, and she shoots Carson.
The film proved more popular with movie goers than critics, and it definitely boosted Harlow's career. "Red Dust" is best remembered for steamy romantic scenes and its racy banter, which helped it become a popular film in the fall of 1932 (via Britannica). Directed by Victor Fleming, the movie was made before Hollywood had stricter censorship rules. The movie was apparently too spicy for some areas, as it was banned in Berlin, according to the AFI.
Same plot, same lead, different co-stars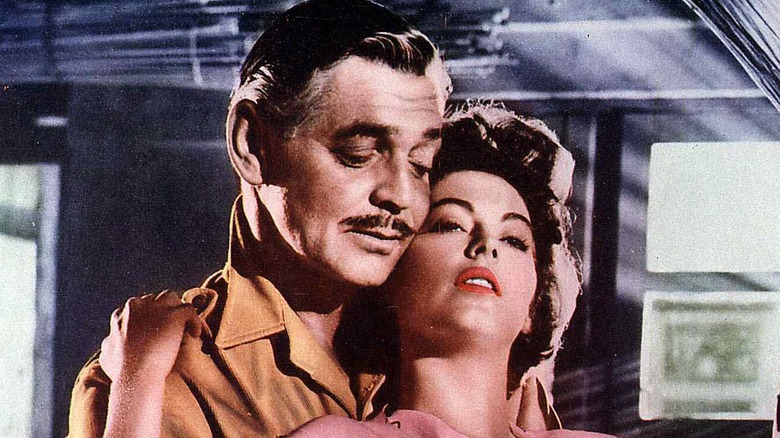 United Archives/Getty Images
More than 20 years later, Clark Gable basically played a retooled version of his "Red Dust" character in the 1953 film "Mogambo." This time around, the story is set in Africa, and Gable played a hunter named Victor Marswell who leads a group on a safari, according to Britannica's synopsis. Ava Gardner (with Gable, above) played Eloise, a former dancer, in a tamer revision of Harlow's role as Vantine. Grace Kelly played Linda Nordley, wife of an anthropologist (Donald Sinden). And as in the original, Gable's character, Victor, comes between Linda and her husband, and then decides he can't ruin their marriage. She handles his eventual rejection with a gun.
While "Red Dust" had a tepid reception from critics, "Mogambo" received a lot of praise for its female stars' performances, especially Ava Gardner (via The New York Times). Both Gardner and Kelly picked up Academy Award nominations — Best Actress in a Leading Role for Gardner and Best Actress in a Supporting Role for Kelly, according to IMDb. Kelly won a Golden Globe for her work on the film.