Is This Why Joe Rogan Is So Important To Spotify?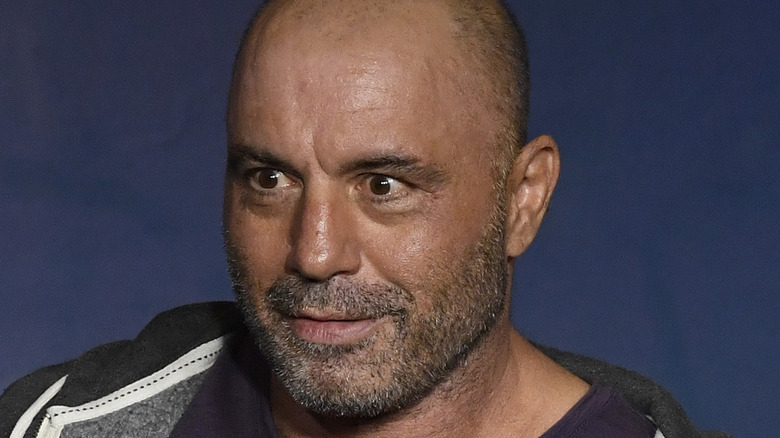 Michael S. Schwartz/Getty Images
Spotify, the popular music service, acquired the exclusive streaming rights to the podcast "The Joe Rogan Experience" for a reported $100 million in 2020, as part of its bid to dominate the growing podcast industry (per The Washington Post). But Joe Rogan, the comedian and former star of "NewsRadio," is a controversial figure — in fact, part of the appeal of his show seems to be his willingness to consider outsider (and often, politically conservative) perspectives.
That has meant that Rogan has sometimes repeated unproven claims about the COVID-19 pandemic, including suggesting that young people should avoid getting vaccinated and promoting the use of ivermectin to treat the coronavirus, even though the anti-parasitic drug has not been conclusively shown to treat the disease (via the World Health Organization).
When musicians and podcast creators including Neil Young, Joni Mitchell, and India.Arie pulled their content from the streaming platform in early 2022, they all cited Spotify's patronage of Joe Rogan as the reason why, per BBC. But Spotify shows no sign of dumping Rogan at this point. "I think the important part here is that we don't change our policies based on one creator nor do we change it based on any media cycle, or calls from anyone else," said Daniel Ek, Spotify's CEO, during an earnings call with investors. So why is Joe Rogan so important to the company?
Podcasts: They're cheaper than music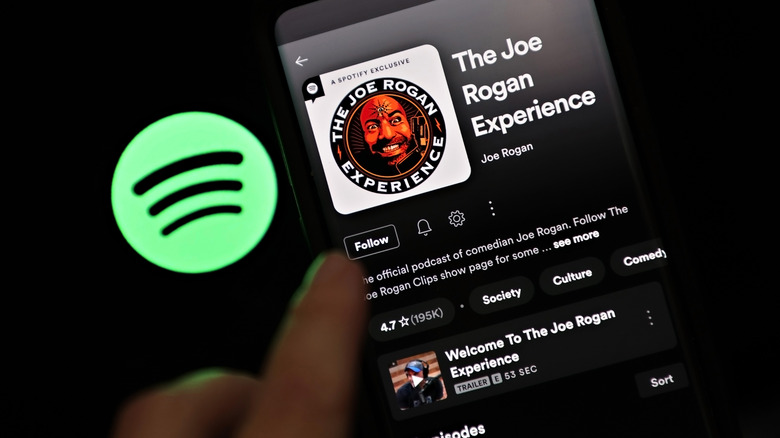 Cindy Ord/Getty Images
Simply put, Spotify paid $100 million for "The Joe Rogan Experience" for a reason. Even though there have been signs that the podcast's popularity has fallen since its exclusivity deal (see this analysis by The Verge), the deal did what it was supposed to for Spotify: it helped make the company the largest podcasting service in the world, beating out Apple Podcasts for the first time in 2021, according to The Washington Post.
Paying for music streaming rights, after all, is expensive. Though artists might not see a huge return from streams of their tracks — it reportedly takes 315 streams for an artist to make just a single dollar — Spotify still pays out a huge percentage of their income toward royalties, a problem they can mitigate by diversifying. "They're looking for other places where the revenue split isn't that dramatic," said John Simson, a music and business professor at American University. "[...] Podcasts were certainly their go-to."