Dolly Parton Missed Out On Singing This Stevie Nicks Song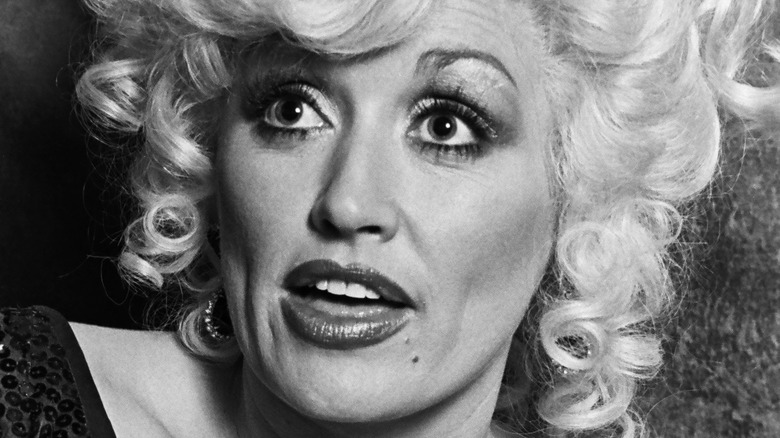 George Rose/Getty Images
Stevie Nicks' song "After The Glitter Fades" featured on her debut solo album "Bella Donna" tells the mournful tale of falling out of love with stardom, fame, and the general glamour of Hollywood. As the lyrics go, "We all chase something, and maybe this is a dream/The timeless face of a rock and roll woman, while her heart breaks." Considering the notoriously tumultuous inner-workings of Fleetwood Mac, it is no wonder that Nicks' first album, had a song implying that the music biz isn't all it's cracked up to be. However, Stevie Nicks actually wrote that song in 1973, years before she joined Fleetwood Mac and fame came knocking at her door. According to a 1981 interview Nicks did with Rolling Stone, the song came to her after a terrifying phone call that reshaped her view of the world.
Her uncle called one afternoon to inform Nicks that her father had suddenly fallen ill and was scheduled to have a last-minute open-heart surgery the following morning. Nicks boarded a plane to Minnesota right away. During the seven-hour trip, Nicks couldn't help but fixate on the reality that her dad might not make it through the surgery. For a moment, she was certain he had died.
'Music didn't matter.'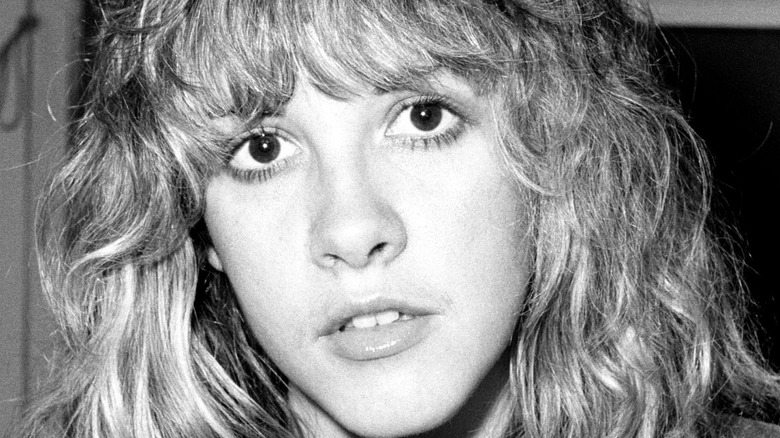 Avalon/Getty Images
Despite the understandably traumatic ordeal of her father's open-heart surgery, Stevie Nicks' dad did survive. Still, she was shaken to her core. "From that day onward, I was never, ever the same," she admitted to Rolling Stone, "It was such a horrible thing for me and [my brother] and my mother. ... Nothing else mattered; Lindsey didn't matter, music didn't matter, songs didn't matter, nothing mattered more. I said, 'Dear God, I would give everything up if you would just let me keep him for a little while.' "
After coming back to Los Angeles, and back to her life as a struggling musician, Nicks penned her feelings in the song that would eventually become "After The Glitter Fades." Initially, Nicks thought this twangy song was more of a fit for legendary country singer, Dolly Parton.
"I wanted [Dolly Parton] to do 'After the Glitter Fades' 'cause I really thought it would be perfect for her," Nicks said via Far Out. "And it got sent to her and I don't think Dolly ever really got it. I think if she'd ever got the song, she would have wanted to do it."
Stevie Nicks inspired by Dolly Parton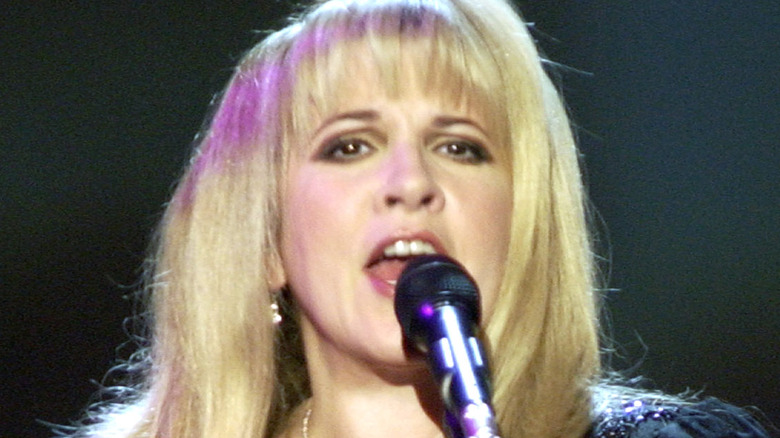 Tim Mosenfelder/Getty Images
When it came to figuring out who would do justice to "All The Glitter Fades" Dolly Parton was an understandable pick for the young Stevie Nicks. According to CheatSheet, Stevie Nicks was not only a fan of Parton but she was encouraged to study her when it came to creating her rock 'n' roll persona.
In the Stevie Nicks biography, "Gold Dust Woman" by Stephen Davis, Davis describes a meeting between music executive Waddy Wachtel, Nicks, and Lindsey Buckingham. Wachtel, who happened to see Nicks and Buckingham perform at a showcase, told the two that they should add country music to their repertoire. According to the book (per CheatSheet), Wachtel gushed to the duo about Parton, "You've got to learn [Parton's] work. You gotta get a load of this chick!"
Nicks and Buckingham listened, fell in love with Parton's style, and began covering her songs. Thanks to Dolly Parton, Stevie Nicks was able to build on her genre-bending musical talents. It's too bad that Dolly never took Stevie Nicks up on "After the Glitter Fades" however it seems like both women are doing just fine navigating their music careers.