This Missing Violin Is Said To Be Worth $3.5 Million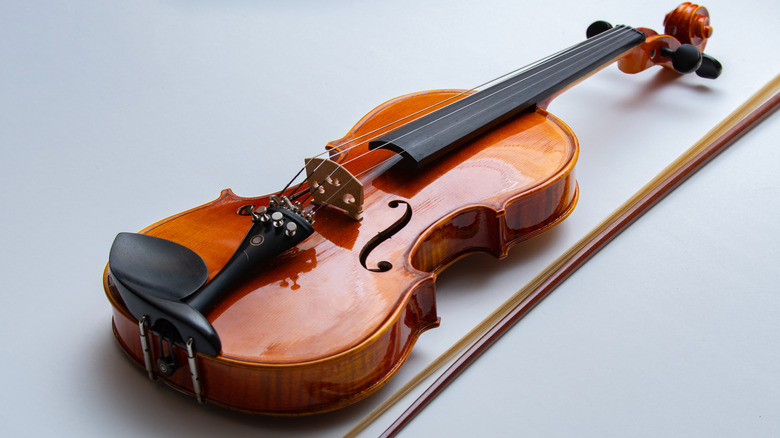 Victor Yarmolyuk/Shutterstock
ABC7 writes that Erica Morini, born in 1904, was a "renowned" Jewish Austrian violinist. She performed throughout the world and was known for her immense musical talent and has been referred to as "one of the greats." A child prodigy, Morini was only 17 when she performed with the Chicago Orchestra Hall. This was a celebrated feat for the time as women rarely performed with orchestras.
In 1924, her father would gift her what would be her most treasured possession, the Davidoff Stradivarius, a violin that had been made in 1727 by Antonio Stradivari. The Colony Theatre reports that Morini's father purchased the violin for $10,000 in Paris. She would use the instrument for the rest of her career. Per Britannica, instruments made by Stradivari have an almost mythical quality to them. Considered to be a "master craftsman," Stradivari is credited for revolutionizing the violin.
Those who have used his instruments have trouble comparing them to anything else. As Stradivari died in 1737, very few of his instruments remain in circulation. In October 1995, Morini was on death's door when the violin was stolen from her New York City apartment (via The Violin Channel). Despite her friend's disapproval, she had placed the violin in a storage closet that had an untrustworthy lock that could be opened with a skeleton key, because she wanted the beloved instrument to be close to her. Tragically, the famed violin, some paintings, and personal letters, were all taken by an unknown thief right under her nose.
Min Kym's stolen Stradivarius Violin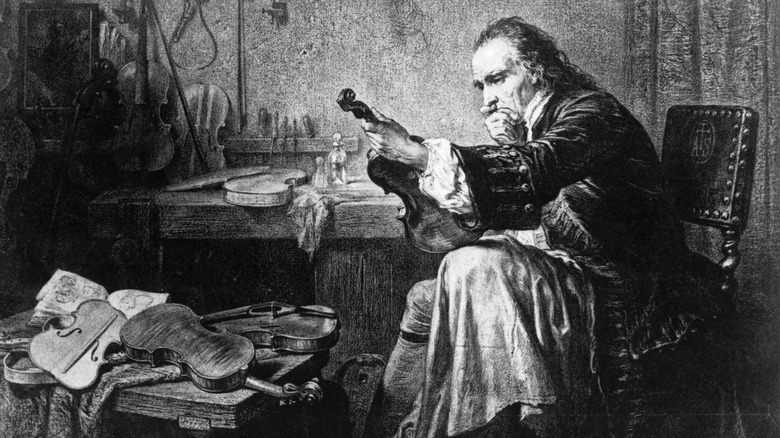 Rischgitz/Getty Images
According to The Violin Channel, Erica Morini, aged 91, would die days later before ever being told that her cherished violin had been stolen. As the instrument was, by then, worth over $3 million, the FBI quickly got involved (via ABC7). There had been no signs of forced entry in Morini's Fifth Avenue apartment and no other physical evidence had been left behind. Thus, her inner circle became the investigation's focus. Nothing would ever come, however, from interviewing the seven people closest to Morini. Despite being one of the FBI's Top Ten Art Crimes, the Davidoff Stradivarius is still missing as of 2022. Information about the robbery and the violin's whereabouts are still being pursued.
The Davidoff Stradivarius is not the only Stradivari instrument to have been stolen. In 2010, a Stradivari violin made in 1696 was taken from violinist Min Kym while she was at a cafe in London (per The Guardian). NPR reports that she had owned the violin for 10 years prior to the theft. The incident plunged her into a deep depression and she was unable to play for some time.
Per The Independent, the violin would be found nearly three years later. Although she said was "elated" by the discovery, the story would not have a happy ending. The insurance had already been paid to Kym and thus, she was unable to keep what she referred to as her "soulmate." She later wrote a book titled "Gone" that details her life before and after the violin's disappearance.
The Stradivarius violin that was returned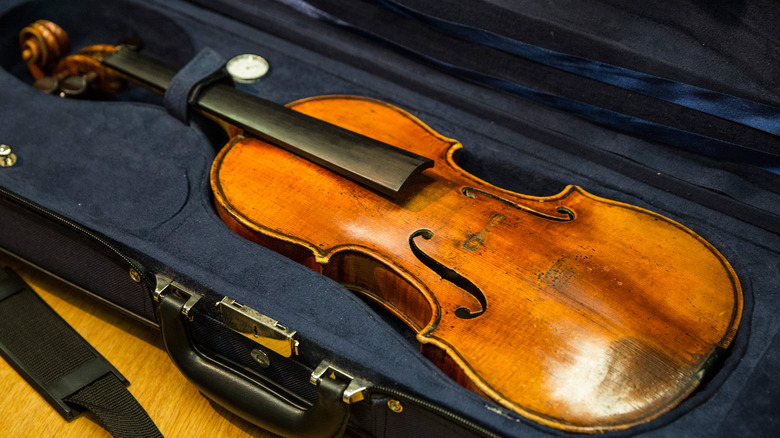 Andrew Burton/Getty Images
In 2015, the BBC wrote that a Stradivari violin that had been stolen in 1980 from musician Roman Totenberg had been recovered. Boldly, It had been taken from his office while he greeted concertgoers. According to Wbur, the violin was made in 1734. Totenburg had bought the instrument in Poland in 1943 and had performed with it for decades. Similar to Morini's case, the FBI got involved to no avail. The case would go cold. When asked if he believed his violin would ever be recovered, Totenberg stated that it would be after his death. Sadly, he was right.
AP News reports that in 2015, the violin was found to be in the possession of the former wife of violinist Philip Johnson. Johnson had died in 2011 and details of the theft are unclear. However, Totenberg had reportedly always thought it was Johnson who had stolen his violin as he had seen him around his office prior to the theft. Whatever the case, the violin was promptly returned to Totenberg's three daughters, as he had died in 2012 at the age of 101 (via ABC News).
Known as the Ames-Totenberg-Stradivarius, the instrument was in good condition as Johnson was unable to play it often. Nonetheless, NPR explains that it had to be restored due to a lack of maintenance. The violin is now owned by Rare Violins In Consortium, a philanthropic cause that allows the violin and other instruments to be lent to young established musicians.