Why Richie Sambora Is No Longer In Bon Jovi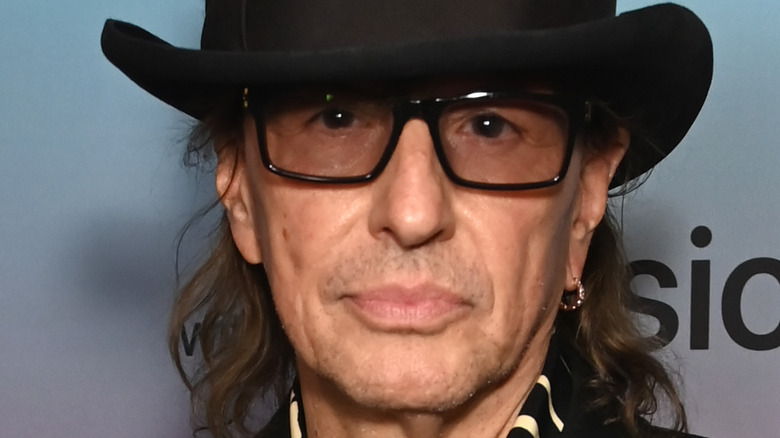 Dave J Hogan/Getty Images
With a career spanning almost 40 years, Bon Jovi has become one of the most successful American rock bands in history. The Evening Standard reported the band has sold more than 100 million albums, and the New Jersey outfit has produced countless hits over the years. Alright, maybe they can be counted. According to Billboard, the band has had 25 songs land on the Billboard Hot 100 chart, with four of those– including crowd-favorite karaoke tunes "You Give Love A Bad Name" and "Livin' On A Prayer" — reaching the top spot.
Led by namesake lead vocalist Jon Bon Jovi, the band's lineup has remained somewhat consistent over the years, though there have been lineup changes and touring musicians brought into the fold. But in 2013, the announcement was made that longtime guitarist Richie Sambora was leaving the band. 
It was seen by many fans as a complete shock. He was replaced by Phil X, known as a stellar session guitarist who according to Music Radar has worked with a diverse collection of artists from Kelly Clarkson to Rob Zombie. It was a change that left many wondering why someone like Sambora would leave a band as successful as Bon Jovi.
Sambora left to spend more time with family ... for the most part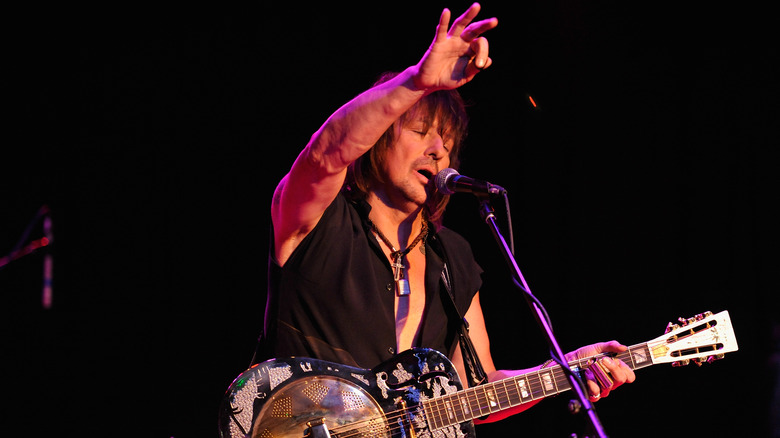 Michael Tullberg/Getty Images
As luxurious and exciting as life as a touring rock musician may seem, it's not without its difficulties. One of those difficulties is that musicians touring to the extent that Bon Jovi has over the years spend long stretches of time away from their families.
In a 2020 interview with People, Sambora opened up about how the prospect of more time with his daughter, Ava, was the catalyst for leaving the band. "It wasn't a popular decision by any means, obviously, but there was really almost no choice about it," Sambora said. "We've been through a lot of things together. That was a time of psychological maintenance for the family. You know, I ain't no angel. But I realized, Ava needed me to be around at that point in time. Family had to come first, and that's what happened."
However, there's more to the story of why Sambora split from Bon Jovi. In 2021 he appeared on an episode of Deep Hidden Meaning Radio with Nile Rogers, where he said that his role within the band was to be quiet about his involvement in writing some of the band's hit music. "That was part of my deal, to shut the f*** up," he told Rogers. " ... And you know what? Guess what? I did it. And it worked out because that's what he needed, for whatever reason" (via I Heart Media).