Aretha Franklin's Surprising Connection With Condoleezza Rice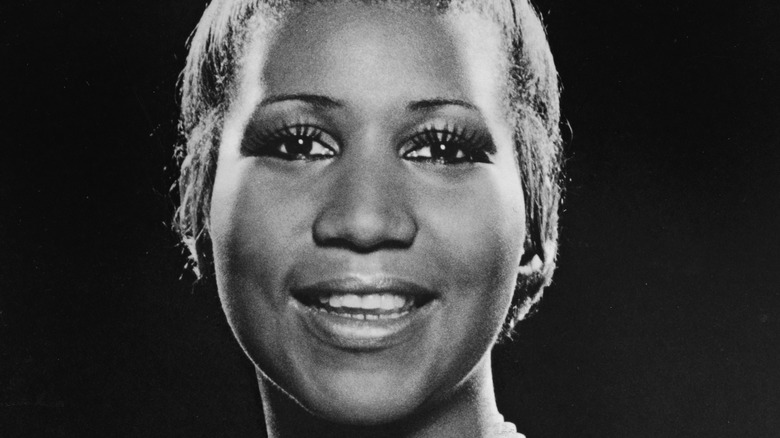 Hulton Archive/Getty Images
The Queen of Soul, Aretha Franklin, and former Secretary of State, Condoleezza Rice, are generally not names that appear in the same sentence. Franklin was a registered Democrat and Rice was a cabinet member of former Republican President George W. Bush, and to say these two women moved in different circles is an understatement. Although both are African American women, they would seem to have little else in common. 
Franklin was one of the greatest musicians of her time — and arguably in modern musical history — a powerhouse vocalist, Grammy award-winning singer, and legendary performer (via Biography). Rice, on the other hand, was the first Black woman to serve as national security adviser under George W. Bush and the first Black woman to serve as Secretary of State (via Britannica). Although Franklin did perform at the inauguration of former President Barack Obama, she certainly was not a politician, although plenty of people may have wished she were given how popular and well-liked she was. The women were also almost a generation apart, with Franklin born in 1942 and Rice in 1954.
Diplomat's Audience With The Queen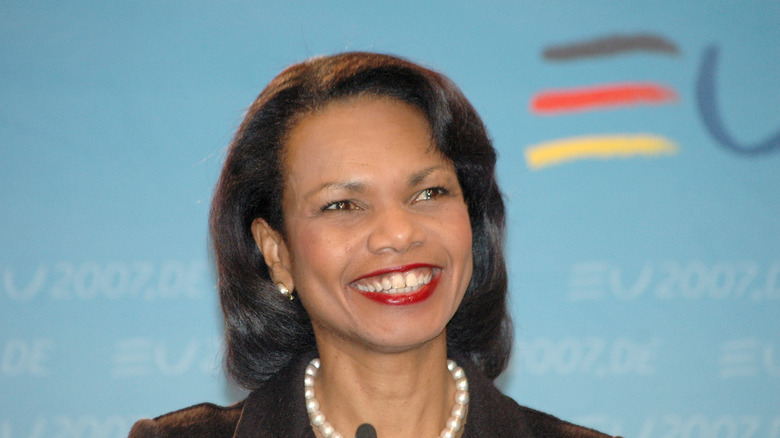 360b/Shutterstock
The women crossed paths one night in late July of 2010 in Philadelphia, in what was one of the most surprising public performances for fans of either woman. Not many were aware that Condoleezza Rice trained as a classical pianist when she was young, and even briefly considered a career as a concert pianist, according to Britannica. 
On this particular night at a benefit for the Mann Center, Rice tinkled the ivories again to help raise money for arts education, at the invitation of the Queen of Soul herself. After performing on the piano with the Philadelphia Orchestra, Rice later accompanied Franklin on the piano for one song, "I Say a Little Prayer" (via The Washington Post). After Franklin performed a set, she brought Rice back to help her close out the show with "My Country, Tis of Thee." And that's the surprising musical connection between the American diplomat and the Queen of Soul.