What We Know About Chloe Sevigny's Ghost Encounter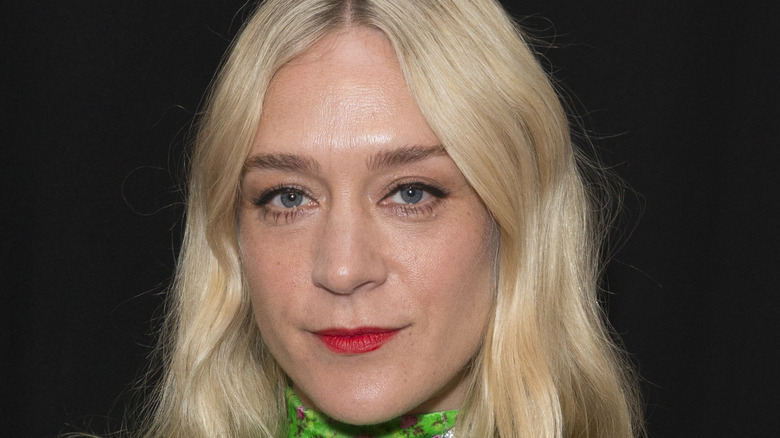 lev radin/Shutterstock
Hollywood stars and their paranormal experiences have captivated audiences over the years. With award-winning shows like "Celebrity Ghost Stories" drawing in viewers, it's no surprise that hearing chilling tales from the true-life horror stories of actors and actresses is growing in popularity (per IMDb). 
Some of these alleged ghost encounters involve what a star might have witnessed in their home as a child, such as is the case with Keanu Reeves. Others recall spooky phenomena that they've witnessed on various movie sets, or how certain films like "Poltergeist" or "The Exorcist" might have been cursed entirely. 
One Hollywood star recalls a tale that involves her going out of her way to experience possible ghostly phenomena. That actress is Chloe Sevigny, and her supernatural tale involves what she witnessed the time she spent the night in the Lizzie Borden murder house.
The house has a gruesome history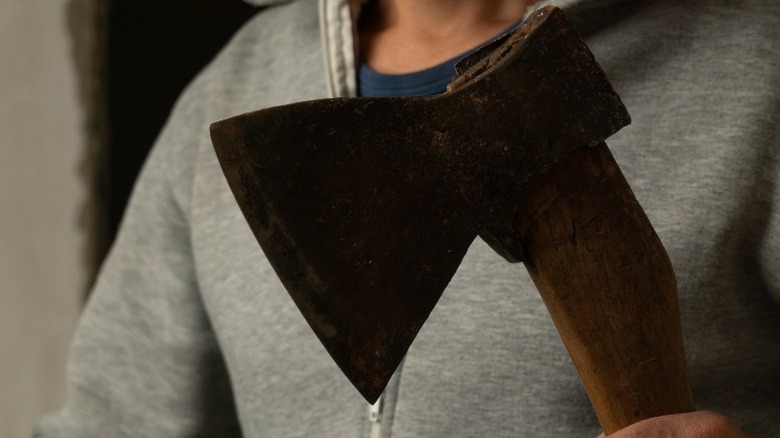 trambler58/Shutterstock
Many adults can still recall an old rhyme from their childhood about the notorious Lizzie Borden. "Lizzie Borden took an axe, gave her mother forty whacks. When she saw what she had done, she gave her father forty-one." 
Like many nursery rhymes, this one was steeped in a grisly event that involved the murder of a prominent businessman and his wife in Fall River, Massachusetts in 1892. According to Borden, she returned home one day to find her father's lifeless body on the couch, murdered by a blunt instrument. The body of her stepmother was found upstairs in her bed, the victim of an even more gruesome attack. Despite Borden being a prime suspect and even being charged with both murders, she was acquitted on a lack of evidence (per Britannica). 
The Travel Channel tells us that this house has a haunted history, which may have attracted Sevigny to it. Allegedly haunted by the ghosts of Lizzie's father and stepmother, numerous people had reported ghostly encounters in this house long before the Hollywood star decided to stay overnight here with her boyfriend (per Occult World). As it was converted to a bed and breakfast, the general public was given the opportunity to see for themselves if Borden's childhood home really was haunted by two people whose murders are still technically unsolved.
Sevigny's experiences inspired her to produce a film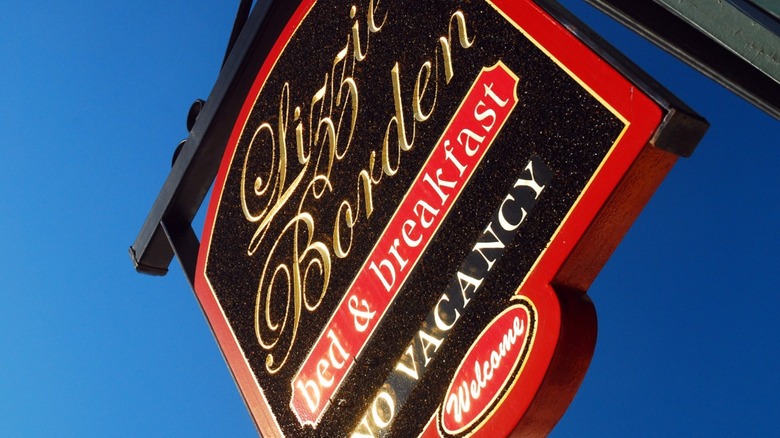 James Kirkikis/Shutterstock
During her stay at the house, Sevigny recounted in an interview with Entertainment Weekly how she heard unsettling noises during the night. "I kept hearing all these weird moaning and groaning noises, but there wasn't anybody else in the house. It was terrifying. It was pretty early and [my then-boyfriend] was like, 'I have to leave.'" 
Taking her experiences from the stay, Sevigny later set out to produce a film about Borden. In 2018, "Lizzie" was released, starring Sevigny and Kristin Stewart. The film depicts Borden as a social outcast from the upper class of her Massachusetts community. 
Sevigny tried to garner sympathy for Borden in her depiction of one of history's most notorious accused murderesses. She told D Magazine, "One of our main objectives was to humanize her — the complexity of her and her circumstances, her relationship with the other women in the house, and her lack of options. We wanted to explore what might have led her to commit such a heinous crime, but we wanted to do it in a really subtle and nuanced way. What would cause someone to do something so extreme?"
The film was released on September 14, 2018 — 126 years after the murders. It was a Grand Jury Prize nominee at the Sundance Film Festival for that year (via IMDb).