What Was The Last Album Aaliyah Recorded Before She Died?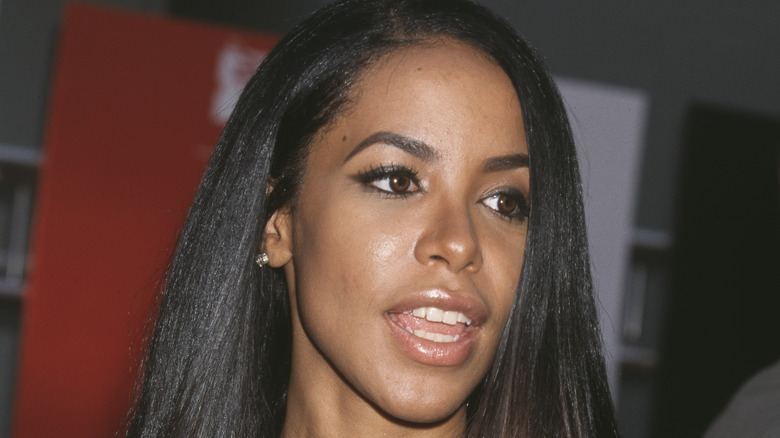 Michael Ochs Archives/Getty Images
Often referred to as the Princess of R&B, Aaliyah released only three albums before her untimely death at the age of 22. Born in Brooklyn but raised in Detroit, the budding star made her on-stage debut on "Star Search" when she was only a preteen (via Biography). A few years later, 15-year-old Aaliyah dropped the aptly titled "Age Ain't Nothing But a Number" in 1994. All Music reports that the album became a "platinum selling hit." However, Aaliyah's star truly rose with her 1996 sophomore album, "One in a Million."
According to her Biography, the album went double platinum and marked her first collaboration with famed producer Timbaland. Aaliyah then recorded "Journey to the Past" for the animated film "Anastasia" and "Are You That Somebody" for "Dr. Dolittle," starring Eddie Murphy. She delayed releasing new music, however, and took a brief foray into acting. Aaliyah starred in "Romeo Must Die" in 2000 and then filmed "Queen of the Damned." On July 7, 2001, she released what would be her last album before her death, "Aaliyah."
Aaliyah had been working on her self-titled album for years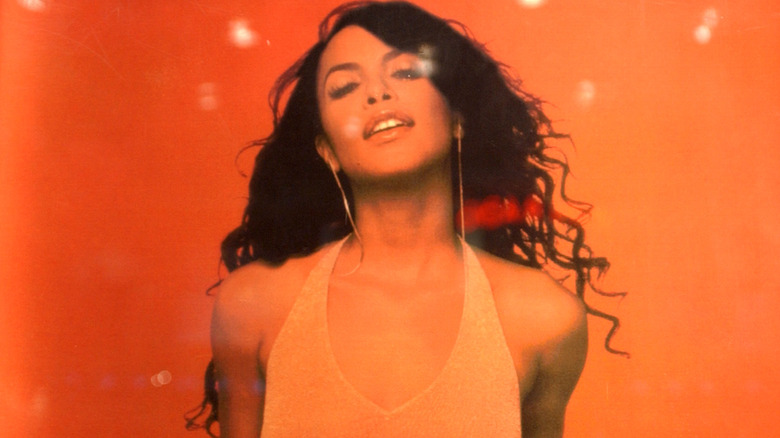 Spencer Platt/Getty Images
Upon its release, "Aaliyah" entered the charts at No. 2 and went on to sell over two million albums globally. The self-titled album received critical acclaim and had been years in the making. According to iHeart, production for "Aaliyah" began in 1998, three years before its release. Also known as the red album, Aaliyah hand-picked all of the tracks and recorded many of them in Australia, where she was filming "Queen of the Damned." When the first single "We Need a Resolution" failed to make waves, she pushed for "Rock the Boat" to be the album's second single (via USA Today).
Oddly enough, the song's producer Eric Seats has stated that he almost deleted the song's file as he "didn't like what we heard." As fate would have it, Biography reports that Aaliyah and her team headed to the Bahamas to film a music video for "Rock the Boat." When the shoot wrapped up earlier than expected, Aaliyah and the others boarded a small plane to take them back to Miami on August 25, 2001.
Tragically, the plane crashed "immediately" after taking off, killing Aaliyah and eight others. The music video for "Rock the Boat" was released posthumously and earned her a Grammy nomination. Per NBC News, after years of legal battles between Aaliyah's estate and her record label, her music, including the album "Aaliyah," was released on streaming platforms in August 2021, 20 years after her death.