How Humphrey Bogart Was Related To This Iconic Royal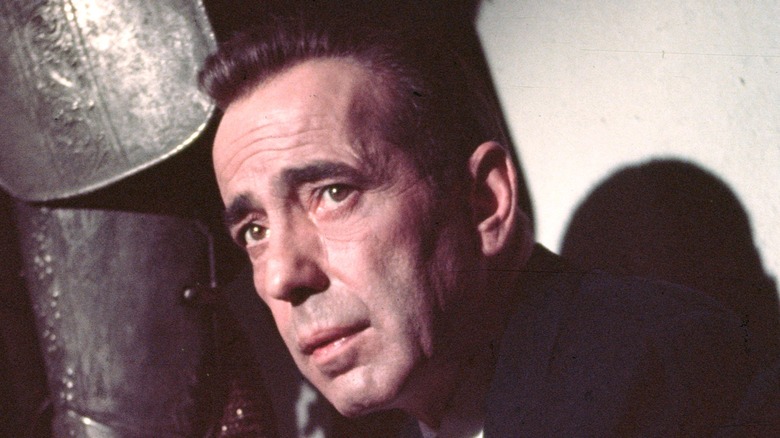 Baron/Getty Images
As Britannica reports, Humphrey Bogart was born in New York in 1899, and rose from lower-profile appearances on stage and screen to define himself as a star in breakout films (1935's "The Petrified Forest" and 1941's "High Sierra"). Though he may have been early Hollywood royalty, even cinema buffs may not know that he was related to a member of the British royal family.
On February 24, 1981, the BBC reports that Prince Charles and Lady Diana Spencer announced their engagement. This, naturally, sparked even further interest in Diana and her family. Genealogists discovered that hers was quite the fascinating family tree, including a number of big names. According to UPI, the People's Princess and the grizzled actor are related through Joseph Morgan, a pioneer farmer who lived in the beginning of the 18th century.
Morgan had two daughters, Margaret and Martha. The first is distantly related to Frances Shand-Kydd, Diana's mother. Martha, meanwhile, is an equally distant relation of Humphrey Bogart's mother. Through the convoluted twists and turns of family relations, UPI goes on, this makes Humphrey Bogart Princess Diana's seventh cousin.
Humphrey Bogart and Princess Diana are distant cousins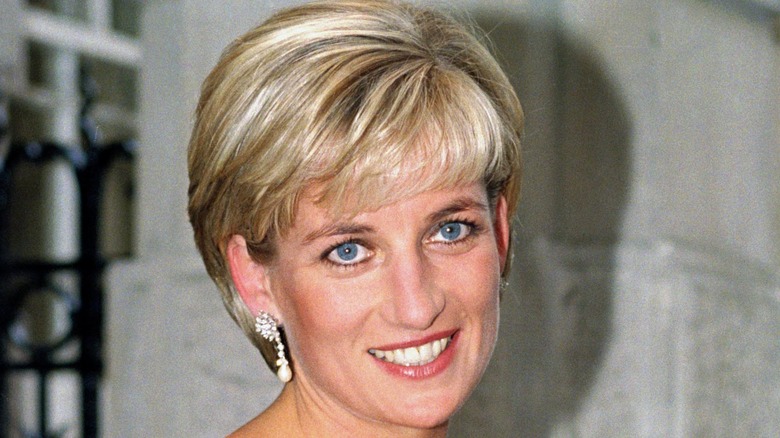 Antony Jones/Getty Images
At the time of the royal couple's 1981 engagement, Time wrote of Princess Diana's "impressive pedigree and... impeccable reputation." What a pedigree it is, too. The Spencer family has a long-standing connection to the royals, Time went on, with Queen Elizabeth herself being the godmother of Diana's brother, Charles. Diana is related to Winston Churchill, and her family also stretches back to other illustrious Americans besides Humphrey Bogart.
Closer explains that Princess Diana is related to several U.S. presidents, including Franklin Delano Roosevelt, John Quincy Adams and George W. Bush (11th cousins, twice removed). These are distant relations, but it's fascinating to consider the wide, tangled webs that high-profile families weave.
According to UPI, Humphrey Bogart's son was delighted by the connection between his father and the beloved princess. Stephen Bogart reportedly called the surprising news "just sensational," adding that "dad would have loved this." Princess Diana was one of the most iconic and beloved members of the royal family, and this curious connection is just another example of the way she touched so very many lives, however faintly.