Inside The Time Snoop Dogg And Tupac Shakur Went Parasailing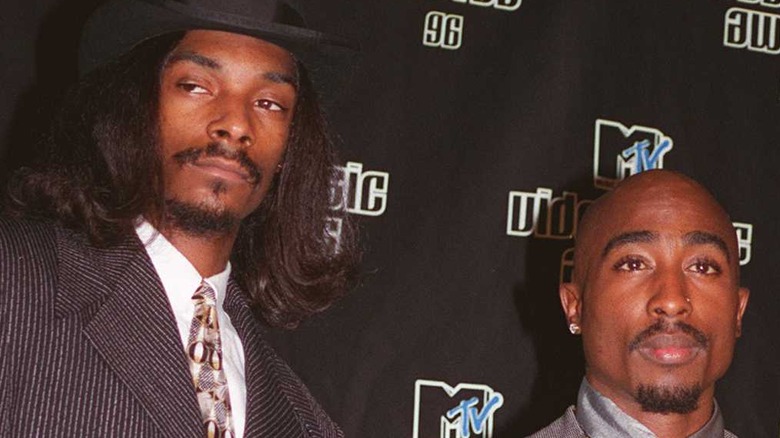 Manny Hernandez/Getty Images
Snoop Dogg and Tupac Shakur are two of the most popular rappers from the 1990s, a time widely considered a golden age for hip-hop, per NME. Both Snoop and Tupac are known for the gangsta rap sound, which reflected what street life was like in American inner-cities in that era, (via Britannica.) Shakur was gunned down in 1996 at the age of 25, per Biography. His legacy and musical contributions live on, though, and in 2017, Tupac was inducted into the Rock & Roll Hall of Fame, the first solo rapper ever to receive that honor, as Essence reports.
Delivering Tupac's Hall of Fame induction speech was none other than Snoop Dogg himself. At the ceremony, Snoop revealed a very different side to the late rap music star, with Snoop calling his friend "strong and vulnerable, hardheaded and intellectual, revolutionary and — oh yeah, don't get it (messed) up — gangsta," as USA Today reports. Especially notable in Snoop's remarks, though, was an amusing anecdote in which the two musicians and friends went parasailing together, along with Suge Knight, CEO of their then-record-label, Death Row Records.
Snoop Dogg and Tupac were on vacation together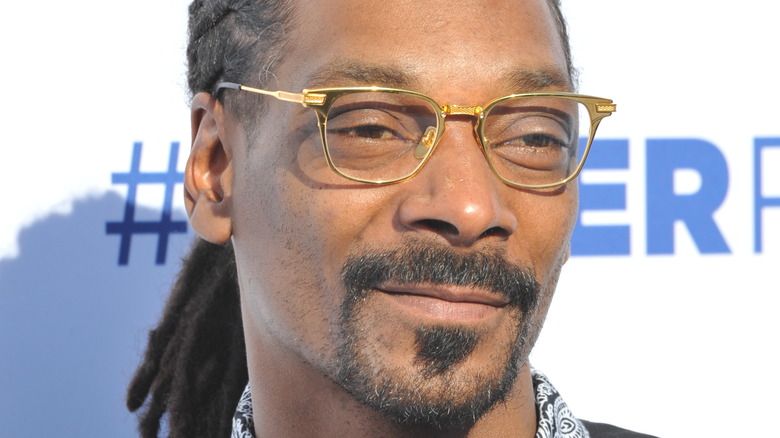 Jaguar PS/Shutterstock
Snoop Dogg began his remarks at the 2017 Rock & Roll Hall of Fame induction ceremony by recalling the first time he met Tupac. Famously a fan of all things related to cannabis — and himself now a pot entrepreneur, (via TIME Magazine) — Snoop Dogg said if he hadn't met Tupac in 1993, he may have never been introduced to the lifestyle. As USA Today reports, Snoop said, "For real. That's right: Tupac is the one that got Snoop Dogg smoking blunts ... We became very good friends quickly thereafter." Following that, though, came what might be considered the funniest moment in Snoop's speech.
After they met, as Snoop recalled, the friends went on a South American vacation with Suge Knight. As International Music Magazine recounts, Snoop said, "You heard right: Snoop Dogg and Tupac. Parasailing. Together. With Suge Knight driving the watercraft." Snoop then asked the crowd, "Does anyone know what parasailing is? Since we damn beyond any doubt didn't. Me and 'Pac were perched on the edge of the vessel, with this apparatus and poo on, and out of the blue, the pontoon pulls away and we begin drifting open to question — we frightened as a mother lover, damn close clasping hands." he said. As Snoop Dogg's remarks concluded, he said, "I love you, Tupac. Welcome to the Rock & Roll Hall of Fame. Thug life!" according to USA Today.