How Many Laps Are In The Daytona 500?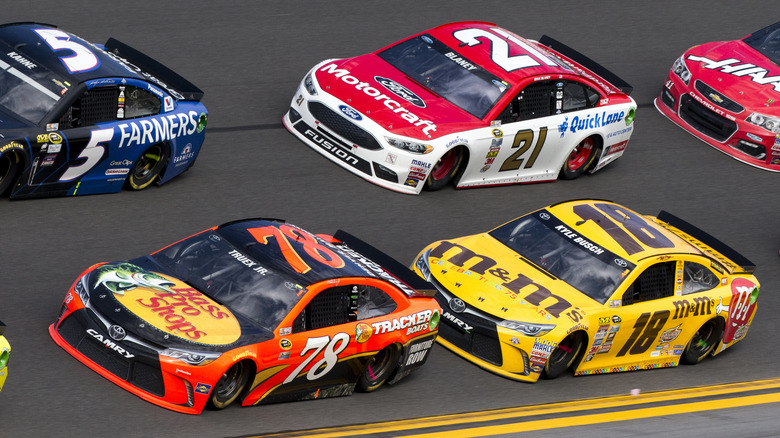 Grindstone Media Group/Shutterstock
Americans may not have totally adopted open-wheel racing to the degree other countries like Japan, Italy, and the Netherlands have. But when NASCAR's Cup Series kicks off each February with one of the sport's biggest events — the Daytona 500 — even the most casual of racing viewers can't help but get swept up in the excitement over 40 souped-up cars chasing each other in the Florida sun for their share in a total purse of approximately $24.6 million, per Total Sportal. Winners also pick up a prestigious customized Rolex watch and claim to one of the unique trophies in all of sports.
But what do drivers have to endure to come up on top for that $2 million first place prize? The name of the Daytona 500 can be deceiving to the casual viewer who might reasonably think since laps are so carefully tracked throughout the race that there are 500 laps in the event. However, that's a common mistake. Drivers go around the Daytona International Speedway track 200 times, covering two-and-a-half miles with each lap. All of that adds up to a grand total of 500 miles. The race is divided into stages of 65 laps, 65 laps, and a final stage of 70 laps.
How long does the Daytona 500 take?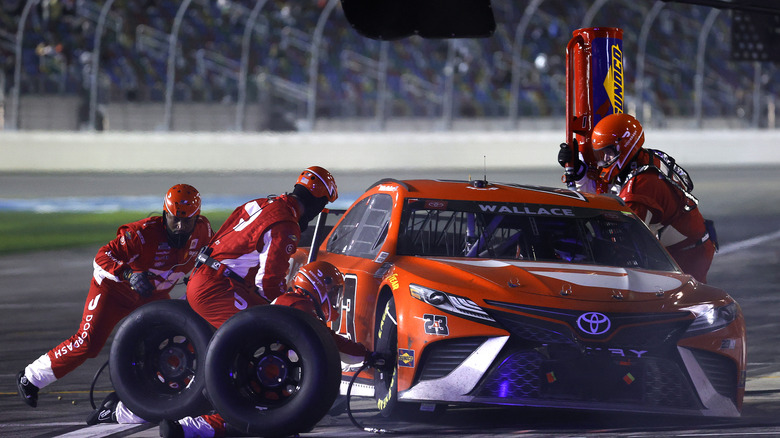 Jared C. Tilton/23xi Racing/Getty Images
A little math suggests that 200 laps on a two-and-a-half mile track at speeds between 180 and 200 mph should take about two-and-a-half hours. However, with pit stops, cautions, and other conditions, including weather, that could slow down the race, three-and-a-half-hours is standard, according to The Lines. In 2020, the Daytona 500 took place over the course of two days because of rain, which forced it to finish on a Monday.
So if the race takes three-and-a-half-hours, you might be wondering: What do the drivers do about going to the bathroom? Well, let's just say each driver seems to have their own philosophy. "First of all, I will prepare myself so that I don't need to go during the race," Helio Castroneves told the IndyStar. Racing great Danica Patrick said she once tried to relieve herself while she was driving, but stopped herself and simply said, "I can't do this." But racing star Dale Earnhardt Jr., who once raced an opponent to a portable toilet during a break in the race (via YouTube), had a more practical approach. "It's rare that it happens, but sometimes it does and if you think you can hold it, hold it," Earnhardt Jr. told USA Today. "But it's also a distraction, and racing a car, you need so much focus, [so] if it's a distraction, you go ahead and get rid of that distraction."