The Tupac Shakur Shoutout At The Super Bowl Halftime Show Has Fans Talking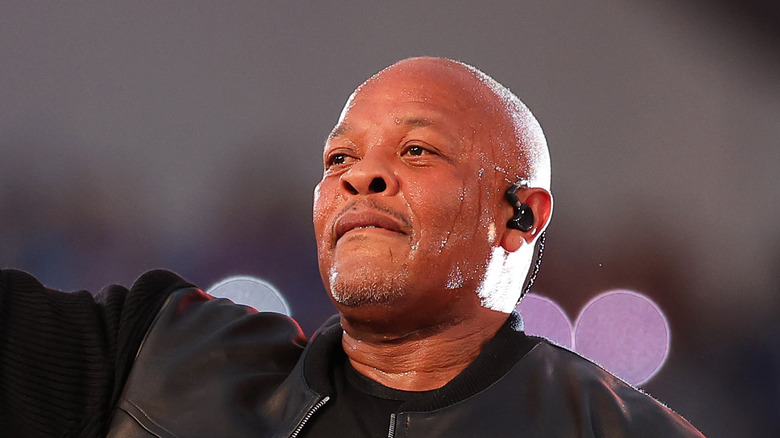 Kevin C. Cox/Getty Images
The Super Bowl LVI halftime show featured generation-spanning performances from musicians like Dr. Dre, Snoop Dogg, 50 Cent, Mary J. Blige, Eminem, and Kendrick Lamar. It's the Tupac Shakur shoutout, though, that really has fans talking. Shakur was a labelmate of several Super Bowl performers on the classic rap record label, Death Row Records (via The Source). The beloved rapper was shot and killed in 1996, per Britannica.
In advance of the game, rumors swirled that more than just a mention lay in store for Tupac fans at the Super Bowl halftime, via The U.S. Sun. Some even theorized that a hologram of the performer might even make an appearance, just like it did in 2012 at Coachella (per YouTube.) "Thought maybe they'd roll out the Tupac hologram," @BarryNelsonWI wrote on Twitter. That hologram would not materialize but, nevertheless, the Tupac Shakur shoutout alone had Golden Age hip-hop fans swarming to Twitter.
No hologram, no problem, according to some Tupac fans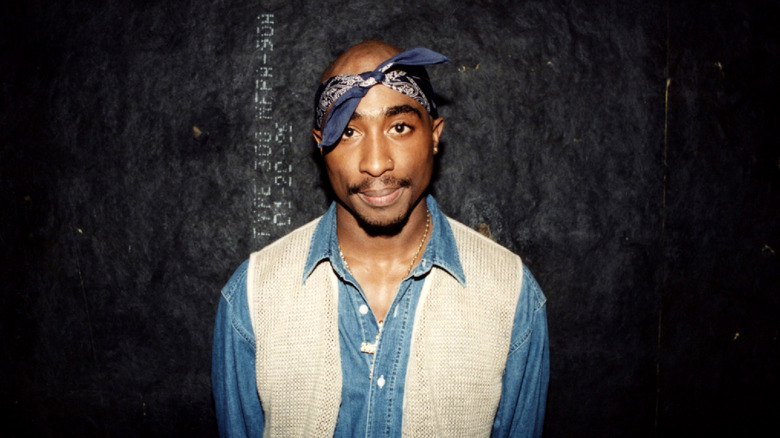 Raymond Boyd/Getty Images
When Tupac was mentioned in the opening moments of the Super Bowl halftime show, fans thought for sure their dreams of a virtual Tupac appearance were happening. "I really truly believed that Tupac was going to come out," @LaurenMcGillOtt posted on Twitter. A hologram appearance would be particularly moving since Snoop Dogg and Tupac were close friends, as the NME reports.
Hopes for a dream-like Tupac cameo in the Super Bowl Halftime show remain just that, a dream, but fans are pleased with the show, nonetheless. "Best. Halftime Show. Ever," @callmeheadnurse wrote on Twitter. While @AsherbyMarie added, "Can we cancel the 2nd half of the Superbowl and extend the Halftime show? The shout out to Tupac was everything." So while the hologram appearance never came to be, Tupac fans instead got the reference when Dr. Dre took to the piano and played a bit of "I Ain't Mad at Cha," off 1996's "All Eyez on Me."
Some, however, could not accept that the rumored Tupac hologram would not come to be. "SUPER ticked that Tupac's hologram wasn't there to sing California Love," @NathanRiojas said on Twitter.